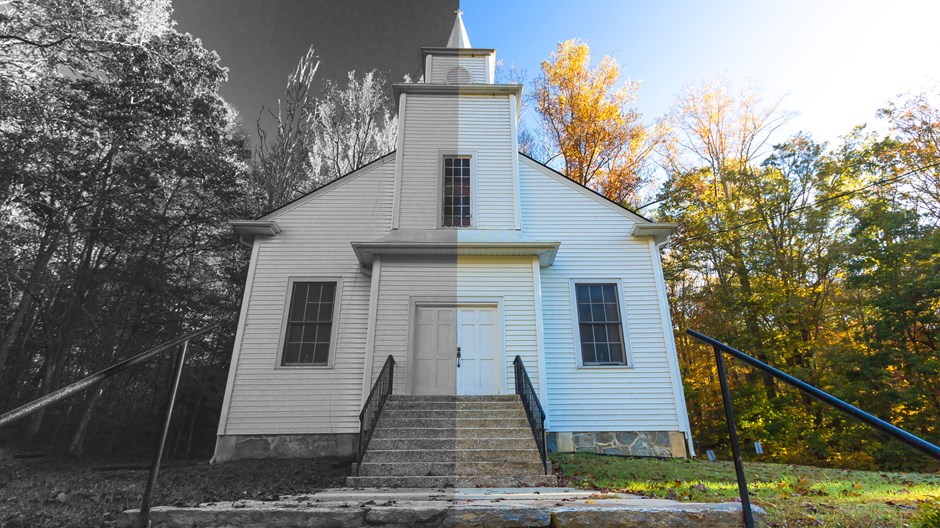 Image: Bryan Pollard / Shutterstock
Instead of apologizing imperfectly for racism this year, the second-largest Presbyterian denomination in America will wait to repent more perfectly.
The Presbyterian Church in America (PCA) voted 684–46 during this year's general assembly to defer action on a resolution that apologizes for "involvement in and complicity with racial injustice" during the civil rights era.
Supporters called the resolution an essential step toward reconciliation in a time of growing diversity; the 350,000-member denomination is now only 80 percent white. But some pastors questioned the need, since the PCA didn't exist until nine years after the 1964 Civil Rights Act.
Reformed Theological Seminary chancellor Ligon Duncan III, who introduced the resolution alongside church historian Sean M. Lucas, said it grew out of his friendship with African American pastors.
"When you become friends with a person who has experienced oppression, and you begin to love that person," said Duncan, "you begin to care about the things that have hurt their heart."
While the PCA didn't exist during the civil rights era, many of its churches did, said Alex Shipman, a leader of the denomination's newly formed African American Presbyterian Fellowship. Some of those churches barred blacks from membership, or stood silently by as Southerners fought to maintain Jim Crow segregation, he said.
"I've heard folks say that because that was not their sin, they didn't want to deal with it," he said. "But we believe in covenant theology. There are examples in the Old Testament that we confess the sins of our fathers."
One example is Daniel 9, where the prophet pleads for mercy in sackcloth and ashes for the former sins of Israel, said PCA pastor Lane Keister. "On the flip side, you have Ezekiel 18, which makes it clear that each person is only condemned for his own sin."
After nine hours of debate, the PCA's Overtures Committee, which makes recommendations to the General Assembly, voted 80–0 to punt the resolution to next year.
Its reasons: to give time to perfect the language, to allow specific suggestions for repentance, and to give churches time to study the PCA's complicity, in order to produce a more "heartfelt and accurate" repentance.
But when the recommendation hit the assembly floor that night, many were surprised. "There was a sense of, 'Why would you want to drag your feet on repenting?' " said Duncan.
"If the desire is to present a perfect resolution, we'll never have one," said PCA pastor Leon Brown. Delaying repentance "does not work in our churches, in our marriages, and in other relationships."
But corporate repentance takes more time than individual repentance, Keister said. "You can't get an entire denomination to fully repent on a dime."
Another argument for waiting is that it keeps the focus on the issue for an entire year, said Wy Plummer, who coordinates the PCA's African American ministries. After past actions on race, including a 2002 confession of "complacency" and "complicity" with slavery, the denomination "went back to sleep," he said. If the civil rights resolution had passed, "we would have gone to sleep again."
Shipman agreed, and stressed that unless a vision is articulated and recommendations for action are added, the PCA is likely to find itself apologizing again in the future.
"I don't want to be in a denomination that's always confessing to past sins," he said. "We have to catch a vision so we don't have to do another one 20 years from now."
After voting to wait by a 15-to-1 margin, nearly a quarter of those present signed a protest that recognized "our church's covenantal and generational involvement in and complicity with racial injustice inside and outside of our churches during the civil rights period."
Jemar Tisby, president of the multidenominational Reformed African American Network, called the moment "significant and historic." "It makes it easier to commend the PCA to other minorities when we can point to these actions and the momentum and say, 'Listen, the past is sometimes painful to recall, but the present is very bright.'"
Have something to add about this? See something we missed? Share your feedback here.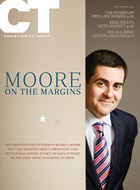 This article is from the September 2015 issue.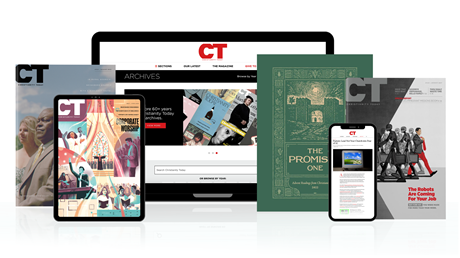 Subscribe to Christianity Today and get access to this article plus 65+ years of archives.
Home delivery of CT magazine
Complete access to articles on ChristianityToday.com
Over 120 years of magazine archives plus full access to all of CT's online archives
Subscribe Now
Should Denominations Apologize for Racial Acts They Didn't Commit?
Should Denominations Apologize for Racial Acts ...