true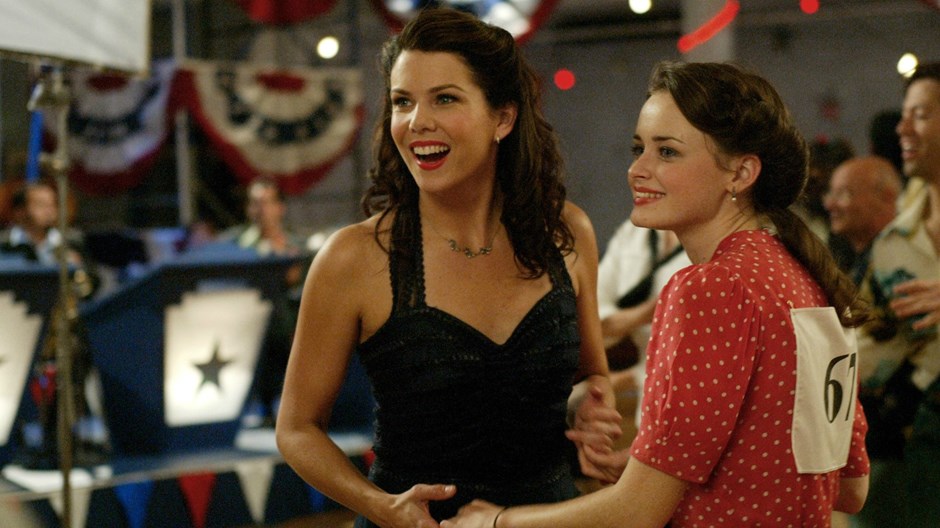 Image: WB
How I made it so far into adulthood without having watched Gilmore Girls, I'm not quite sure. But with October's announcement that the fast-talking mother-daughter dramedy would reboot for a mini-revival, I knew: It was now or never. As Logan would teach me later, sometimes you just have to jump, and so, jump I did. In good November fashion, I feasted.
Netflix-binged, actually. All seven seasons.
How the scales fell from my eyes. For the first time, I finally understood the key plot points and show references my friends had been bringing up all these years: The young mom and daughter friendship smack at the show's center. The Bermuda Triangle of boyfriends. Diner owner Luke's cranky likeability. Gilmore was sweeping; it had something for everyone. Over Thanksgiving, when a friend told me she felt as fidgety as Dean at a Friday Night Dinner, I nodded knowingly. The show had done what great shows do: It offered us shorthand.
But Gilmore was always so much more than just these core characters and their choppy relational waters. It built up a whole town of supporting roles: the sassy dance teacher Miss Patty; raspy, big-hearted Babette; ever-entrepreneurial Kirk. It was a bigger townie cast than an audience could possibly care about, and yet, somehow, we did. The "local color" made the fictional Connecticut hamlet exponentially more likeable. Which is why, the days after watching the series finale, and bidding Rory her rainy farewell, I actually felt a little bit homesick. I missed Stars Hollow itself.
Apparently I'm not the only one. Any good writer will tell you a setting this distinctive becomes a character itself, and that's precisely what Stars Hollow does, thanks to it knit-a-thons, hay mazes, absurd festivals, and 24-hour-dance marathons. Stars Hollow regularly appears on lists of favorite TV towns--it's rightful reward for cramming so much glorious oddity into every square inch.
No wonder fans are so excited to see that the show's upcoming revival—four 90-minute episodes—will be filmed back on the original WB lot: the same Stars Hollow town square and gazebo, Luke's Diner, Miss Patty's Dance Studio. If the show picked up with Rory and Lorelai tipping back Starbucks on the streets of New York, it just wouldn't feel quite the same, would it? Place matters, and for some reason, Stars Hollow feels like home.
But why? G.K. Chesterton once said, "The man who lives in a small community lives in a much larger world." I think he meant that a town's cozy charm is all tied up in its earnesty, in its refusal to posture or preen. It has a habit of being nothing other than its funny little self. Small towns—or small churches, or small businesses, or small groups—have a way of forcing tight buds to bloom. And they do it by nudging us close to our neighbors, in distinct peril of each of us being found out for who we really are.
If you're like me, though, you probably crave a town like Stars Hollow a little more in theory than reality. You ache for that same kind of community--or say you do--but off-screen, maybe you bristle at the idea of a summer block party, and keep your head low in the checkout lane, and wear earbuds on your afternoon walk.
My husband is a natural, greeting neighborhood dogs by name and cheerfully yapping to walkers-by about rainfall while sinking a fence post or helping a neighbor re-mount a mailbox. But I flounder here in suburbia. What is neighborly love, exactly? Is it bringing over a tin of sugar cookies at Christmas? Going halves on taking down the rooty oak that sits smack on the property line?
This is where Stars Hollow has been so wonderfully expository for me. If the town teaches anything, it's this: that loving your neighbors—that command that was no mere suggestion from Christ—often requires all of the above, and more. It gets hairy in a hurry, if Gilmore's any proof.
Love, it turns out, looks an awful lot like the goofy antics of everyday life. Some days, it's attending a funeral for the dead next-door cat, or walking in to watch your neighbor cycling her delicates in your dryer because hers broke. Other times, it's baking a five-tiered cake for a wedding that's abruptly called off, or humoring your almost-brother-in-law as he plays pretend contractor on your whole-home remodel. It's sewing complicated costumes for the grammar school musical. It's volunteering your dance studio for weekly town meetings that always verge on polite bubbling riot. It's joining a crowd doggedly searching the square for now-rotting Easter egg, or transporting takeout from your restaurant through a whole-town hay maze, or forgiving the nut who drove that car clean through your storefront windows.
Neighborly love might make for winning TV plotlines, but in real life it's fraught with so many downsides. It's inconvenient, time-consuming, and invasive, to name a few. But maybe that's the whole point. Maybe that's why neighborly love is such a bold declaration of something most of us take a lifetime to learn: that none of us every really belonged to ourselves in the first place.
According to America's favorite neighborly expert, the late Mister (Fred) Rogers, "Love is an active noun like 'struggle.' To love someone is to strive to accept that person exactly the way he or she is, right here and now," he said. "It's a mistake to think that we have to be lovely to be loved."
Stars Hollow reminds us how overwhelming authentic community can be. It defies relational physics and sometimes just doesn't make sense. A community's texture, grit, and grip flow out of its predisposition to love us—not for our superpowers, or our competencies, or our talent for blending in, but for the whole of who we are, all baggage included. We love our neighbor, Chesterton said, because "he is the sample of humanity which is actually given us. Precisely because he may be anybody he is everybody."
This kind of don't-knock, just-come-in love doesn't just exist on television. The early Christians in Acts prove it, with their all-welcome potluck mentality. What wacky neighbors these early churchgoers would have been, with their proclivity to be generous, to pool all things, love each other not because they deserved it, but simply because of proximity.
If Stars Hollow awakens any similar hunger in us, one thing's for sure: it's an ache that was always there in the first place.
Rebecca Rene Jones is the author of Broken for Good: How Grief Awoke My Greatest Hopes (FaithWords) and loves old homes and sooty coffee. A former health care PR pro, she lives in Rochester, New York, with her husband and son. You can find her at rebeccarenejones.com and on Twitter @beckyrjones.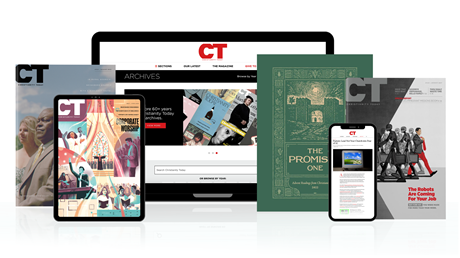 Annual & Monthly subscriptions available.
Print & Digital Issues of CT magazine
Complete access to every article on ChristianityToday.com
Unlimited access to 65+ years of CT's online archives
Member-only special issues
Subscribe
Why We Want to Return to Stars Hollow
Why We Want to Return to Stars Hollow