true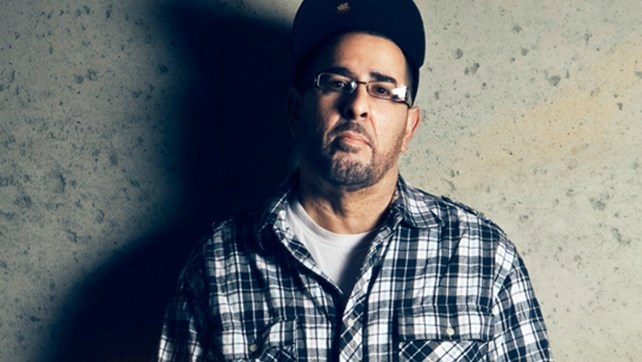 Image: DJ Official
If you heard a Christian rap song over the past 15 years and thought, "That sounds like a hit," there's a good chance DJ Official was involved.
Since 2001, the hip-hop artist acted as a pioneering DJ and producer for two of the genre's best-known labels, Cross Movement Records and Reach Records. He collected Stellar, Dove, and Grammy Awards by crafting songs for artists like Lecrae, Da' T.R.U.T.H., Flame, Shai Linne, Tedashii, Ambassador, and Urban D.
DJ Official, whose real name was Nelson Chu, left this world Sunday, dying at age 39 due to complications from a recent double lung transplant. After being diagnosed with multiple myeloma six years ago, Chu cycled between serious health issues and crowdfunded treatments. The collaborators, fellow artists, and fans who rallied around his music also became his biggest supporters throughout his illness.
Weeks after posting prayers for Chu's July 30 surgery, the heartbroken Christian hip-hop community shared their condolences for the beloved DJ, who leaves behind a wife and two daughters.
"Many don't realize DJ Official was one of my biggest advocates when I first started. He made sure my music was heard," Lecrae said in Reach's post on his passing. On Instagram, Lecrae wrote, "I wouldn't be here without @DJOfficialDJ #restinparadise we miss you."
DJ Official, nicknamed "Fish," helped shape the Christian hip-hop sound and raise the quality of production to what it's become today. He leaves behind a massive legacy: a music ministry career that bridged generations, credits on nearly 160 hip-hop songs that exalted Jesus, and a spirit that embodied a Job-like faith in God's will.
Fish began his Christian music career in the early 2000s with the Philadelphia-based group Cross Movement, known for popularizing the "lyrical theology" movement. For many, the collective became the standard bearers of what gospel rap should sound like.
DJ Official provided a sample-heavy and decidedly East Coast sound for the Cross Movement group and record label. Some of his most notable creations included the "cypha" tracks that concluded each Cross Movement album. The songs, a hip hop music mainstay, were all verse/no-hook and featured five or more emcees reciting some of their most passionate, wordplay-packed rhymes.
When the group disbanded around 2007, Fish DJ'ed for Trip Lee and Tedashii with Reach Records, going on to join them for their Unashamed Tour and eventually work for them full-time. It was a smart move by Reach to leverage DJ Official's wisdom and experience to help guide the crew that would become the new face of Christian hip-hop.
Fish also continued to shine creatively with Reach. The 2009 album Entermission showcased his knack for assembling top-notch talent to add lyrics over his beat backgrounds.
"@DJOfficialDJ operated on a different level than I did," wrote DJ Wade-O, recalling how he was "blown away" by how he implemented technology into his craft as an early adopter.
DJ Official kept touring and traveling until a few years ago, when Light Chains Lambda Disease (a rare form of the cancer called multiple myeloma) required he receive a bone marrow transplant. His procedure was partially funded by Reach Records' "Bless the DJ" campaign.
While the transplant was successful in battling the myeloma in his bone marrow, the disease spread to his lungs. Things were never the same for Fish after that, and he continued to lose lung capacity, while also suffering complications to his heart and kidneys.
As he went under for a double lung transplant on July 23, his old crew, the Cross Movement, was being honored at the Legacy Conference in Chicago. When the transplant failed, he was set for another attempt a week later. This time, Chu was placed in a medically induced coma and passed away weeks later.
As news of DJ Official's passing became widespread on social media, many began to share their memories of his impact and influence. Tedashii and R-Swift, two rappers associated with DJ Official who each had to bury their young children, recalled the how he reached out to them after their individual losses.
A YouCaring fund was created to collect online financial gifts to his family and is still open to donations. Earlier this week, wife Teresa Chu shared a eulogy for her husband (via former Reach Records designer/producer Alex Medina):
May we all rejoice in knowing that Nelson is home and that his purpose for the Lord has been fulfilled. May Nelson rest in peace, pain free, making angels sing, rap, and laugh standing beside our Almighty Father and Lord and Savior in Heaven.
Amen.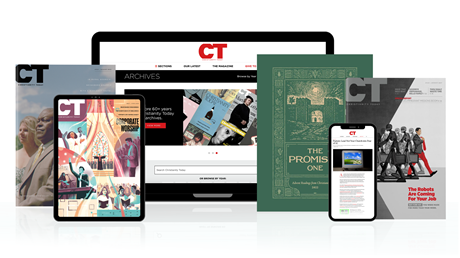 Subscribe to Christianity Today and get access to this article plus 65+ years of archives.
Home delivery of CT magazine
Complete access to articles on ChristianityToday.com
Over 120 years of magazine archives plus full access to all of CT's online archives
Subscribe Now
The DJ Making the Angels Rap
The DJ Making the Angels Rap