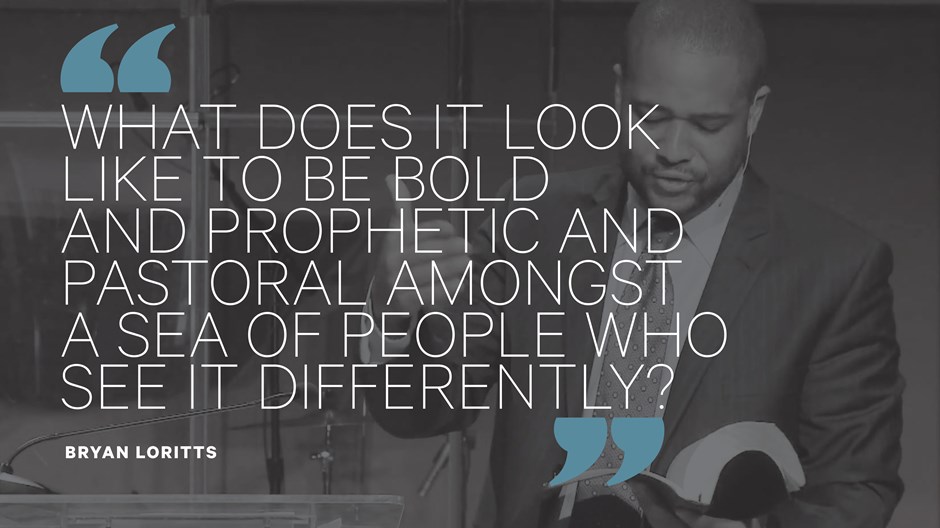 If 2016 has made one thing clear, it's that the national conversation about race has changed forever. It's 153 years after Emancipation, 51 years after Jim Crow, and 2 years after Ferguson, and Americans everywhere are working, fighting, and struggling to come to grips with the shadows of racial violence and discrimination that stain our nation's past, haunt our present, and cast doubts over our future. In our cities, neighborhoods, and homes, we're having hard conversations about America's makeup: conversations that have been decades in the making. And, not surprisingly, many of those same conversations are challenging and changing our churches as well.
Bryan Loritts, Lead Pastor of Mountainview, California's Abundant Life Christian Fellowship, is one Christian leader who has decided to welcome both the promises and challenges of multiethnic ministry with open arms. As the former cofounder of a multiethnic church plant in Memphis and the current president of the Kainos Movement, Loritts has seen firsthand how diversity can change churches for the better. Now, with the tech industry drawing people from across the world to his church's Silicon Valley home, he's learned a thing or two about how churches everywhere can respond to national questions of race and ethnicity:
In July, we have all this crazy stuff happening. The thing happens in Baton Rouge, Louisiana, and that man gets killed—Alton Sterling. And then Philando Castile happens the next day. And then these Dallas police officers are brutally massacred by an evil person. So I go, "Huh—I've gotta speak into this at our church." It's my first time at the church actually speaking into race. . . .

But here's the beauty of a multiethnic church—the beauty and the mess: I've got these multi-ethnic faces there, which is wonderful, but the problem is, they all have different perspectives. Literally, after that message, I had an African American man come up to me and say, "I wish you would've pushed a little harder." I had a white woman come up to me all offended because I'd pushed too hard. That's the beauty and the mess.

Now, what's easier is to preach that in a homogenous church. I'm stereotyping, but if I'm in an all-African American church, which is maybe the MSNBC crowd, "Black Lives Matter" is the title of my sermon, and I push push push push push and "rah rah rah." Or, if I'm in a conservative evangelical church, maybe I don't even talk about it, or if I talk about it, I slant it towards what's happened to the Dallas police people—and that's my Fox News crowd. That's easy: cater to your constituency.

The hard part is, in a multiethnic church, who is your constituency? It's a little bit of everybody. But what I don't want to do is preach these airy, balanced messages . . . where you end up saying a lot, but nothing. So what does it look like to be bold and prophetic and pastoral amongst a sea of people who see it differently?

Dr. Cory Edwards says if you are a member of a homogenous church, you're actually more likely to be racist, because being around people who don't challenge your personal preferences and cultural norms actually entrenches your biased worldviews. That's why I'm committed to the multiethnic church: sitting on the same row are a bunch of people who see it differently. Now how can we work that out in love and not try to clone each other into our own image?
On this week's episode of The Calling, join CT managing editor Richard Clark as Loritts tells him about life in Silicon Valley, his experience planting a church in America's most racially divided city, and why he thinks the American church is on the cusp of a multi-ethnic renaissance.
Subscribe to The Calling on iTunes.
The Calling is produced by Richard Clark and Cray Allred.
Theme music by Lee Rosevere, used under Creative Commons 4.0.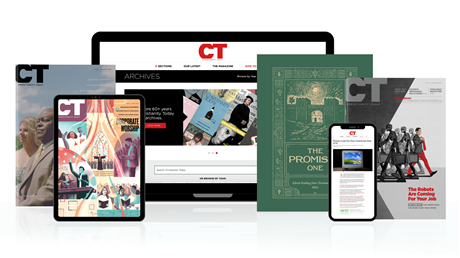 Subscribe to Christianity Today and get access to this article plus 60+ years of archives.
Home delivery of CT magazine
Complete access to articles on ChristianityToday.com
Over 120 years of magazine archives plus full access to all of CT's online archives
Subscribe Now
Even in a Multiethnic Church, Race Can Be a Minefield
Even in a Multiethnic Church, Race Can Be a Minefield