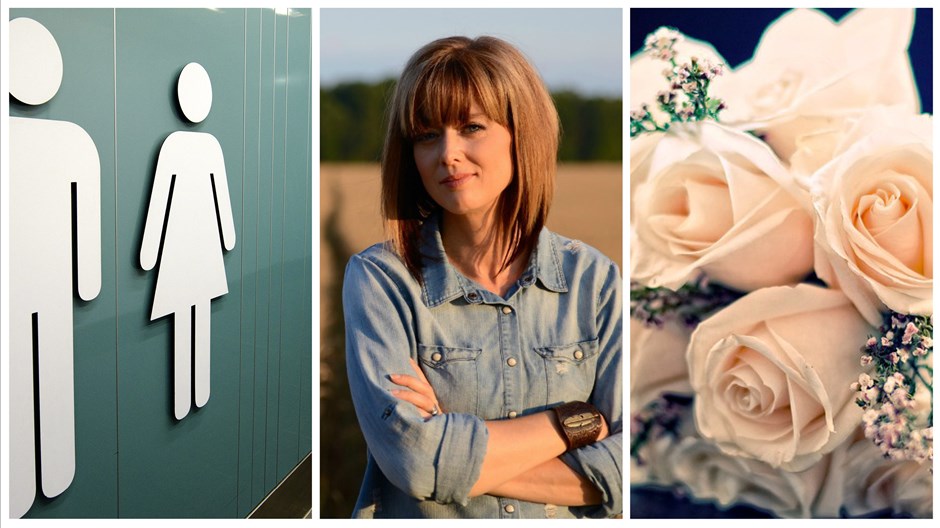 2016 was a big year for us. We transitioned from Her.meneutics to CT Women and brought in more reported pieces, new devotional content, excerpts from recently published books, and more incisive opinion essays. From the Stanford rape case to Downton Abby, CT Women writers responded to big stories in the news and entertainment worlds as well as the Christian blogosphere. Here are our readers' favorite posts of the year:
In response to the so-called "bathroom wars," Melanie Spring Mock reflected on her experience as a girl who was often mistaken for a boy:
Of course, Christians differ in their views on sexual ethics and gender ontology. But even as we hold our different convictions, we can all agree it's important not to target others based on narrow gender constructs that exclude people like me. Because when someone hears she is not feminine enough, not girlish enough, not pretty enough to really be a girl, what she will hear is that she is not enough, period. And that message seems in its own way abusive.
After a yearlong trial, Brock Turner of the "Stanford rape case" was sentenced to a mere six months in the county jail, followed by three years of probation. As a former victim of sexual assault, Halee Gray Scott offered insight into the case:
If the public would not turn away from the horror, if they would not diminish the terrible truth of what victims endure, it could turn the tide of thousands of years in which women have been blamed, disbelieved, and discarded for sexual assault. It could give us hope for some measure of justice after all.
This year, Glennon Doyle Melton made headlines twice—first when she divorced her husband, then when she started dating celebrity soccer player Abby Wambach. Jen Pollock Michel analyzed the gospel according to Glennon:
To be sure, in this life we painfully persist in contradiction, doing what we hate and failing what we love. Our hearts aren't fully given to God. But our "integrity" and "freedom" do not lie, as Melton suggests, in abandoning the discomfort of God's revealed truth for self-soothing versions that placate the conscience and tickle our fancy. We cannot will ourselves into better, holier desires, but like Augustine, we can cry out for mercy. Kyrie, eleison.
A recent report in Vanity Fair indicates that female stars like Bette Davis and Judy Garland were coerced into having abortions at the expense of their own emotional and psychological health. According to Gina Dalfonzo, the problem that plagued Old Hollywood still plagues us today:
The most tragic part of this story is how little we seem to have learned from it all. The Vanity Fair writers are commendably indignant over Old Hollywood's culture of coerced abortion. And yet they still make snide remarks about those "patriarchal" types of today who try to keepwomen from getting abortions—as if the old problem has entirely disappeared. As Mona Charen points out in The Weekly Standard, even in these more permissive, "liberated" days, "women are often the victims of male pressure to abort babies. Feminists, so exquisitely sensitive to male pressure on women in every other context, avert their eyes on this."
Not long after getting married, Stina Kielsmeier-Cook found herself facing a husband who didn't believe in God anymore:
Dealing with my husband's deconversion has been a rocky detour on my already wayward faith journey, particularly as it concerns questions of salvation and damnation. It's difficult to enjoy date night, for example, if you're constantly angling to save your partner's soul from hellfire. As a rule, I don't try to convert my husband over breakfast dishes or any other time. For one, I know it would only alienate him further. I have to trust that God is still pursuing my husband and that it is the Holy Spirit's role, not mine, to woo him back to faith.
Katelyn Beaty, former print managing editor of CT and co-founder of Her.meneutics/CT Women, posted this list on Facebook (riffing on Thirty-One Prayers For My Husband by Jennifer Smith). We liked it so much that we published it. Among her 31 prayers:
1. May you exist.
2. May you show up before age 38.
3. May you not be weird.
4. Scratch #3: You can be as weird as me.
5. (Actually, please don't let your weirdness overshadow mine.)
6. May God instill in you a love of cats.
7. Please don't own a turtle.
8. Please have a ROTH IRA or some sort of mutual fund setup
According to Liuan Huska, "[women] just aren't as in touch with our sexual selves [as men]," and we aren't as forthcoming about our desires. Huska opened up about her own experience:
It took me years as a married woman to admit that I have certain sexual desires—some that aren't always fulfilled. It took me even longer to start to talk about them. Behind my hesitation lies the fear that wanting more sex, better sex, or different sex is somehow wrong. We mostly still believe the prevailing script: Men are testosterone-driven sexual animals who want it all the time, and women simply put up with it. Our warnings to new brides, as well as many of the popular sex resources in evangelical circles (I think of the book Sheet Music), often reinforce that notion.
At weddings this year, some Christian brides started a tradition of "giv[ing] each single woman at their reception a flower from the bunch and pray[ing] individually for them to find a husband." Sarah Thebarge offered her critical take:
Wedding season doesn't have to be this way. For starters, I think we need to agree as a society that a couple's wedding day should be about theirmarital status, not their guests'. It doesn't make sense that as a single woman, I'm expected to elbow my way towards an airborne bouquet, or get a flower and a prayer for me to find a husband, as a roomful of happy, cake-eating married couples look on. It's hurtful and humiliating to feel that, simply because I'm not in a relationship, somehow that means I have to be free entertainment at the reception.
This last July, in keeping with her self-discovery narrative, Elizabeth Gilbert announced her divorce from her husband. Megan Hill reflected on why the elderly women in her church offer a better script for happy, healthy living:
Over a lifetime of churchgoing in various places, they had at times been frustrated by the worship, offended by the members, and disappointed in the elders. And yet, here they still stood. They had worked and worshiped, suffered and yet rejoiced, asked God hard questions and searched diligently for his answer. They had stuck around. And out of their experiences emerged a single story: one body, one Spirit, one hope, one Lord, one faith, one baptism, one God and Father of all (Eph. 4:4–6).
The most-watched drama in the history of PBS aired its sixth and final season this past year. D. L. Mayfield explored what the show means for women and why she stopped watching it:
The more I watched, the more I had a sense that being a woman in our world is very, very hard. Money can help, and social privilege smooths out the rough edges for sure. But the truth remained: No matter if you lived upstairs or downstairs or comfortably in the American middle class like myself—women have had a long history of trauma in our world, and few of us are quite sure what our response to that truth should be.
And here are the editors' favorites from the year, articles that stood out for their clarity, insight, and timeliness:
We Must Trade Charity for Solidarity (Ann Voskamp)
An excerpt from The Broken Way
Save Your Soul: Stop Writing (Lore Ferguson Wilbert)
In the age of push-button publishing, self-disclosure isn't always God's best.
Why Being a Woman in Seminary Is Worth the Work (Marybeth Davis Baggett)
It's not always easy to get there, but the blogosphere needs more of us.
Call Out Locker Room Talk for the Sin That It Is (Karen Swallow Prior)
We can't excuse inconsistent principles in our politicians or in each other.
What's Holding Women Back? (Kelli Trujillo interviewing Jo Saxton)
Why she's passionate about empowering female leaders.
My Marriage to an Undocumented Immigrant (Sarah Quezada)
I lived with the threat of my husband's deportation. Here's what I learned about immigration.
Tampons Are a Justice Issue (Ruth Moon Mari)
While reporting in sub-Saharan Africa, I discovered the 'period problem' and why solutions are tough to come by.
Parenting in a Porn-Saturated World (Corrie Cutrer)
It's addictive, has devastating consequences, and nearly all of our kids will be exposed to it. What can we do?
How Mother Teresa Changed Missions (Rebecca Samuel Shah)
Every outreach-oriented believer should know the secret of the 'Saint of Calcutta.'
How I Stopped Seeing Privilege in Black and White (Dorcas Cheng-Tozun)
What God taught this second-generation, child of immigrants about the nuance of status.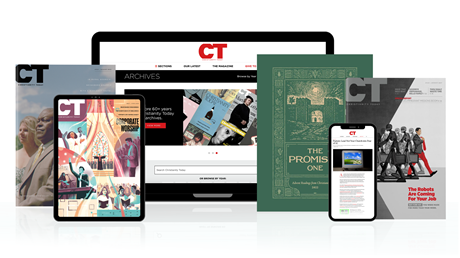 Subscribe to Christianity Today and get access to this article plus 65+ years of archives.
Home delivery of CT magazine
Complete access to articles on ChristianityToday.com
Over 120 years of magazine archives plus full access to all of CT's online archives
Subscribe Now
Our Top 10 Articles of 2016
Our Top 10 Articles of 2016