true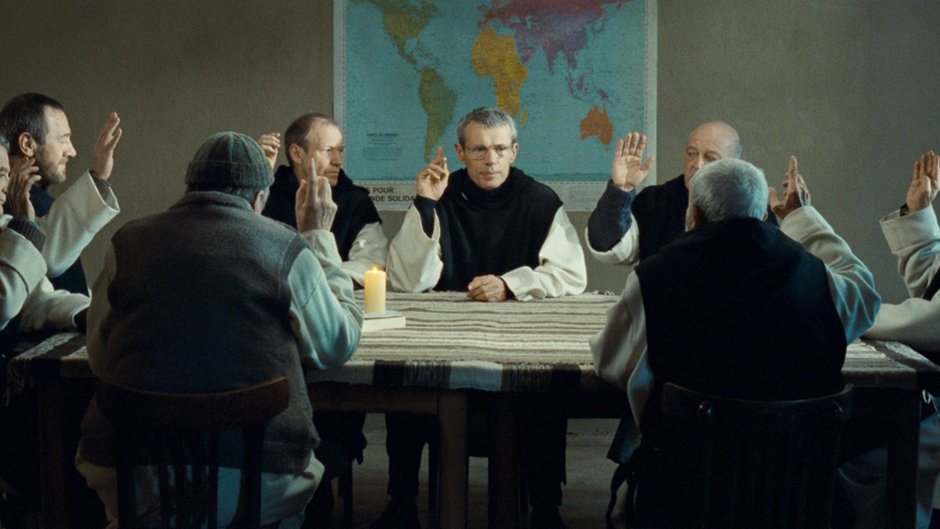 Last week, I opened my email to continue a conversation about the new Star Wars movie, and I was immediately derailed by "breaking news" about deadly violence. And then another headline appeared, informing me that American leaders were quickly condemning the violence.
My plans to discuss Rogue One suddenly seemed so… trivial. So I scanned the official statement:
"ISIS and other Islamist terrorists continually slaughter Christians in their communities and places of worship as part of their global jihad. These terrorists … must be eradicated from the face of the earth."
On another occasion, I might have indulged the same impulse and said, "Eradicate our enemies!"
But a haunting gallery of faces appeared in my mind's eye: Nine soft-spoken monks, gathered around a table in prayer, seeking God's guidance. Back in 1996, in the Atlas mountains of Algeria, the French Trappist monks of Tibhirine offered a response to violent Islamic extremists. And what they did stays with me, challenging me to search my heart and ask what Christ would require of me if ISIS advanced on my home.
To be more precise, these faces I see are actually just actors from the 2010 feature film Of Gods and Men. It's a film that has made a lasting impression on me, altering the way I think about Christian responses to terrorism. And it isn't just any "Christian movie." It has a 92 percent positive rating at Rotten Tomatoes, and it won a long list of film festival awards, including the Grand Prize and the Ecumenical Prize from the 2010 Cannes Film Festival. I'm confident it will make an impression on you, too.
Of Gods and Men follows the true story of monks who were serving Algerian villagers in a variety of ways when intolerant Islamic extremists decided to drive them out. Assembling in the Monastery of Our Lady of Atlas, they were faced with a decision most of us cannot imagine: to abandon the people they served (who were, in fact, Muslims); to take up arms to defend their neighbors from oppression; or to leave the region and make a difference somewhere else in the world.
Director Xavier Beauvois isn't interested in mythmaking or crowd-pleasing. He's a professing atheist, but one profoundly fascinated by what these Christians chose to do. And he sticks to the well-documented truth about quiet, humble men who, loving a community of fearful people, served God not with heroic speeches or charisma, but with gentleness and generosity.
Last week, I introduced Of Gods and Men to my film class. (I have the privilege of teaching home-schooled high school students online, introducing them to films from around the world.) After we watched it, we wrestled with hard questions about how these monks chose to answer the threat of terrorism. Students were impressed with how these monks were more inclined to demonstrate their faith through action than words.
These monks are not heroes of the faith known for grand speeches. These men had unglamorous routines. They made honey. They fitted their neighbors with shoes. They treated their wounds and diseases. The conclusion of their story was abrupt and, for the rest of the world, offstage.
Film critic Roger Ebert was upset by the film's conclusion. He argued that the monks should have fled the village and served more people elsewhere.
One of my students, reading this, disagreed:
"I think Mr. Ebert is mistaken in this matter. … Did Jesus leave when the Pharisees didn't want him around? Did Jesus leave when he was persecuted by the government? … The monks modeled Jesus by staying. Jesus prayed, 'If it is possible, may this cup pass from me. Yet not as I will, but as you will.' The monks prayed the same thing."
He's right: These monks give us a startling imitation of Christ. I cringed when I saw another Christian movie guide summarize Of Gods and Men as "a wake-up call" for the West that "contrasts the loving Christian mission and ministry of the monks with the mad cruelty of the Muslims." Such a summary suggests a failure of attention. These monks did not divide the world into "us" and "them." They recognized that some read the Qur'an as calling for peace, others for violence. (And haven't we seen the Bible used for both?)
And they were even ready to die for these non-Christian foreigners—just as Christ was willing to die for his enemies even as they crucified him. Rather than taking up arms, they opened them.
[I recommend Of Gods and Men to teenagers and adults alike. It is a suspenseful, sobering film that will prompt challenging discussions.]
What impresses you most about the monks' ministry to their community? How is it different from what you envision as typical missionary work?
How do the creative decisions of director Xavier Beauvois differ from the way that other more commercial filmmakers might have told this story?
Consider the monks—their different personalities, fears, strengths, and decisions. Who makes the strongest impression on you, and why?
What questions might you have asked if you sat at their table, discussing their options? What would have been the most difficult challenge for you under those circumstances?
In his autobiography, The Seven Storey Mountain, Thomas Merton wrote, "People who look like saints to us are very often not so, and those who do not look like saints very often are. And the greatest saints are sometimes the most obscure." What do you think he meant by that? And how might that relate to the story of the monks who served at the Monastery of Our Lady of Atlas?
There is a lot of debate these days about Muslim communities around the world. Some democracies are leaning toward shows of intolerance toward such people. Do you find the monks' ministry to be a good example of how Christians should engage with Muslim communities? Given your understanding of the Scriptures, what do you think God desires from us in response to our Muslim neighbors?
Is there an image or a line or a moment from the movie that will stick with you? Why is it meaningful for you?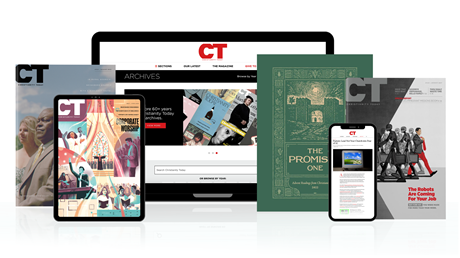 Annual & Monthly subscriptions available.
Print & Digital Issues of CT magazine
Complete access to every article on ChristianityToday.com
Unlimited access to 65+ years of CT's online archives
Member-only special issues
Subscribe
Threatened by Terrorists, Nine Monks Made an Amazing Decision
Threatened by Terrorists, Nine Monks Made an Amazing Decision