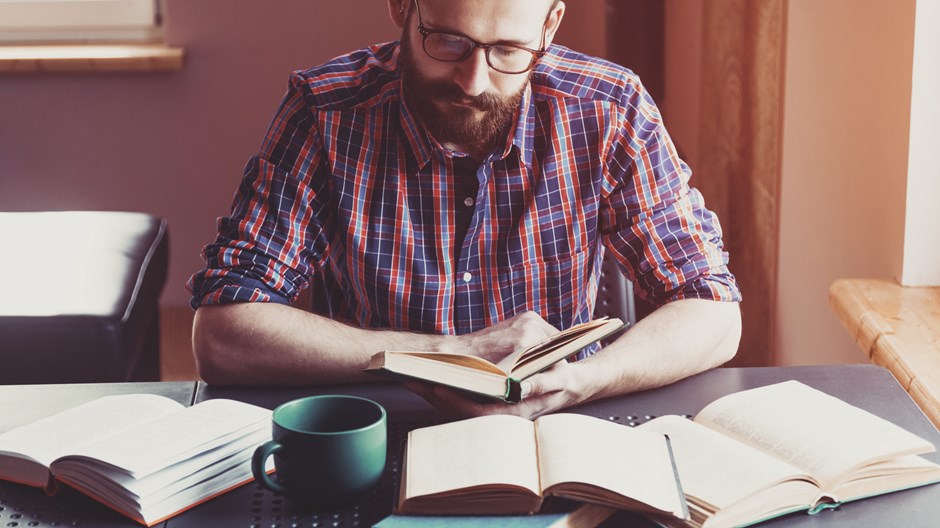 Image: A. and I. Kruk / Shutterstock
Lent comes early this year, which means the 40 days leading up to Easter (minus Sundays) may feel more like extended winter than the springtime we typically associate with the season. Rather than mourn the slow demise of cold and snow, however, we could view an early Lent as the perfect sort of season for curling up with a good book. Or several.
And by "good book" I don't mean the nonfiction devotional writing we feel compelled to read as appropriately penitential. I mean poetry and fiction that both nurture and confront the soul. While compiling the newly released anthology Between Midnight and Dawn: A Literary Guide to Prayer for Lent, Holy Week, and Eastertide (Paraclete Press), I found myself in the company of classic and contemporary poets and novelists who somehow manage this uniquely Lenten task: to hold up a mirror, lovingly, that tells the reader the truth; but do so via the imagination, when the reader's defenses are down.
In that spirit, here's a list of some of my top literary choices for Lent. I've listed them roughly in the order that you might want to read them as Lent progresses.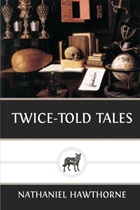 Nathaniel Hawthorne
Gregory Wolfe of Image journal calls Hawthorne America's "first great Christian writer." And indeed, in this early collection of short stories we encounter an 18th-century writer who seeks, in Wolfe's words, to "locate [the power of evil] in the human heart, in opposition to an age that wanted either to deny evil or locate it within human institutions." That sounds appropriate for our own age as well, especially in an election year; and it's also appropriately Lenten. Take, for instance, the Reverend Hooper in "The Minister's Black Veil," who unnerves his congregation by wearing a dark veil over his face, without explanation, till the day he dies. Like the veil—like the gray cross on some of our foreheads on Ash Wednesday—Lent both proclaims the sinfulness of our hearts and forces us to reckon with it before God, alone.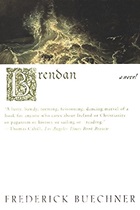 Frederick Buechner (HarperOne)
In keeping with Buechner's Pulitzer-nominated Godric, Brendan brings sixth-century Ireland alive in all its mess and mystery with this humorous, poignant portrait of Saint Brendan the Navigator as told by his good friend and follower, Finn. The Los Angeles Times book review called it "a lusty, bawdy, teeming, festooning, dancing marvel of a book," which alone should make the Christian reader want to pick it up (if only by stealth). Brendan wrestles daily with the visceral reality of the Apostle Paul's confession in Romans 7: "For I do not do the good I want to do, but the evil I do not want to do—this I keep on doing" (v. 19). Yet we love Brendan anyway, fiercely, as we sense God loves us.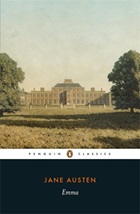 Jane Austen
Two hundred years have passed, and yet Jane Austen's ability to probe the complex psychology of self-deception makes her one of the greatest novelists of all time. In Emma, we are given a bright, wealthy, generally good-hearted young woman who has developed the bad habit of manipulating relationships at others' expense. It's a trend of which her friend and brother-in-law, Mr. Knightley, does not approve. His honest words become a mirror Emma doesn't wish to look into, but must; and this combined with a series of relational mishaps and ultimately satisfying conclusions (it's a comedy, after all, and Austen doesn't name a character "Knightley" for nothing) makes Austen herself a kind of truth-telling friend for the reader who is willing to do a little self-reflection.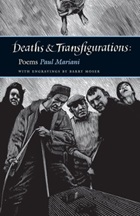 Paul Mariani (Paraclete Press)
With engravings by Barry Moser and paper like suede to the touch, this collection reminds us that books, as physical objects, can be things of beauty. Mariani's poetry itself is also rich, full of memories (of fathers and sons, of New York City in winter, of regrets) but never maudlin; it's confessional but never disclosing, as if he's confessing the sins of an entire people. In the poem "Solar Ice," for instance, the sight of a communion wafer held high in the hand of a priest—combined with the thought of someone the poet will not forgive—evokes "the sudden shock of what you really are." Mariani shows us, kindly, that we are sinners who often prefer not to forgive but rather choose the "sweet abyss between myself and You."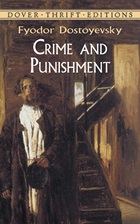 Fyodor Dostoevsky
The central character of Dostoevsky's 19th-century classic is the murderer Raskolnikov, one of the most complex, lovingly drawn criminals in literature. Tormented, sickly, half mad with grandiose visions of his own righteousness—he takes an interest in the family of Sonia, a young woman of great faith who is forced into prostitution to provide for her consumptive mother and siblings. Sonia, as yet unaware of Raskolnikov's guilt and bewildered by his attentions to her family, nonetheless senses he is morally and spiritually adrift when the young man demands she read to him from the story of Lazarus in the Gospel of John. Lent is hardly complete without Dostoevsky's candlelit tableaux in Part IV, Chapter IV, of "the murderer and the harlot who...so strangely encountered each other in the reading of the eternal book."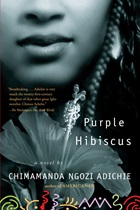 Chimamanda Ngozi Adichie (Algonquin Books)
Nigerian author Adichie's narrator, a 15-year-old girl named Kambili, lives in a household of devastating contrasts. Her father is a successful businessman in Enugu, Nigeria, revered for his charitable giving in their local Catholic parish; and he yet violently punishes his wife and children when they fail to live up to his extreme religious expectations. The story begins with a deliberate echo of African writer Chinua Achebe's best-known novel, Things Fall Apart: "Things started to fall apart at home when my brother, Jaja, did not go to communion…" Pay attention: only as the story progresses do we begin to learn how significant are the events of this opening scene, how fragile a world in which religious legalism is paired with domestic violence.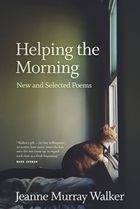 Helping the Morning: New and Selected Poems
Jeanne Murray Walker (WordFarm)
Call her the queen of the quotidian. Poet, playwright, and veteran professor of creative writing at the University of Delaware, Walker specializes in everyday objects and events—a baby crawling in a garden, a cat stretching by the roadside, a car's tail lights—through which she sees hints of God at work in the world. In the collection's title poem, the poet awakens on the morning after a graveside service "amazed at the silent, terrible wonder / of my health…" The arrival of dawn, like the promise of resurrection itself, turns everything she sees into a prayer.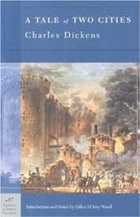 Charles Dickens
Not long before the French Revolution, a young aristocrat named Evremonde disavows his family's wicked heritage and begins a new life in England as Charles Darnay. Eventually the revolution begins, and Darnay finds himself—along with his young wife and daughter—called back to France in an effort to save an old family servant who is wrongly imprisoned in the Bastille. The emotional rollercoaster that follows—from Darnay's imprisonment and scheduled execution, to his release, to his arrest yet again and certain death—culminates with one man's self-sacrifice for the sake of those he loves. And while Dickens' classic is sometimes panned for its predictable, Shakespearean twists and a number of hastily drawn, one-dimensional characters, it nonetheless offers a convincing glimpse of resurrection hope that few novelists have given the literary world.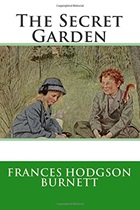 Frances Hodgson Burnett
Orphaned Mary Lennox—spoiled, sickly, petulant—has left the only life she's ever known in India to become the ward of her mostly absent, hunchback uncle in a grim manor on a lonely moor in England. Soon she discovers a secret (spoiler alert): her uncle has a son, about her age, named Colin, hidden away in a wing of the house. Everyone treats Colin as an invalid who will become a hunchback like his father, and Colin in turn has become selfish and demanding. He and Mary strike up an unlikely friendship that sets them both, unexpectedly, on a path to life and health—through the springtime restoration of a secret garden. Be warned: this book will make you want to dig in your own "bit of earth," humming strains of the Doxology as winter gives up its hold on creation.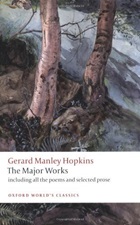 Gerard Manley Hopkins: The Major Works (Oxford University Press)
Catholic convert, Jesuit priest, victim of typhoid at far too young an age, the Victorian poet Hopkins is best known for experimenting with "sprung rhythm," or poetry that mimics actual speech rather than conforming to traditional, formal metre. Prone to melancholy (like the British-Italian poet Christina Rossetti, whose work he admired), his poetry is often an attempt to talk himself out of himself, as in the poem "My own heart," where he advises his soul to "lét be; call off thoughts awhile." Instead, he says, look up, look out at this amazing world, where something like a windhover (in his famous poem by that name)—a "dapple-dáwn-drawn Falcon"—becomes not only a thing of wonder but a source of a praise "to Christ our Lord." Because of what Christ has done in conquering death, the reader is drawn to the kind of Easter hope that allowed Hopkins to say, on his deathbed at the age of 43, "I am so happy, I am so happy. I loved my life." May we be able to say the same.
Sarah Arthur is the author or editor of 11 books, including the literary guides to prayer with Paraclete Press—of which Between Midnight and Dawn: A Literary Guide to Prayer for Lent, Holy Week, and Eastertide is the third. She lives in Lansing, Michigan with her two little boys and her husband, Tom, pastor of Sycamore Creek Church. www.saraharthur.com
See also: Sarah Arthur's picks for the best books to read for Christmas (that you won't find in a Christian bookstore).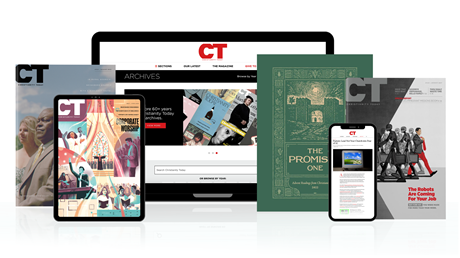 Annual & Monthly subscriptions available.
Print & Digital Issues of CT magazine
Complete access to every article on ChristianityToday.com
Unlimited access to 65+ years of CT's online archives
Member-only special issues
Subscribe
The Best Books to Read for Lent (That You Won't Find in a Christian Bookstore)
The Best Books to Read for Lent (That You Won't ...