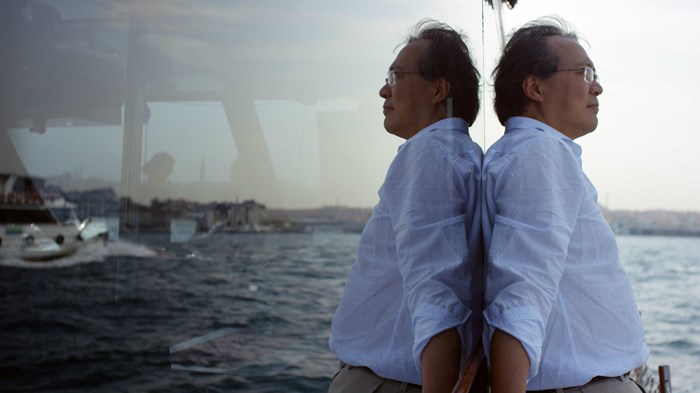 Image: Silk Road Project
One of my favorite films from 2015 was Best of Enemies, Morgan Neville's documentary about the Buckley/Vidal debates of 1968. That film, which plays like a thriller, explored the contentious relationship between two public figures that exploded in the public eye and gave birth to our age of horrifying, shouting-head, mass-media political punditry. (Next time you're tempted to watch yet another debate, make the good-citizen move and watch Best of Enemies instead. It's on Netflix.)
Neville's next documentary premiered in Berlin on Monday night. The Music of Strangers: Yo-Yo Ma and the Silk Road Ensemble is like a photo negative of its predecessor.
As you will have gathered from the title, the documentary is about the world's most famous cellist, Yo-Yo Ma, and his Silk Road Ensemble, which is more of a project than just a group of musicians who perform together. The film tracks the development of the Silk Road Ensemble from the genesis of the idea to their first gathering at Tanglewood in 2000, and through various difficulties they've encountered along the way.
It also functions as a mini-introduction to Ma's life, though he quickly takes a back seat—as it seems he likes to do. Ma is a born convener, a man with insatiable curiosity, and at the start of the film he says that he never really intended to become a musician; it just sort of happened (we see footage of tiny Yo-Yo performing, at age 7, for John and Jackie Kennedy in a TV broadcast). It seems that nonchalance—and relentless success from an early age—has let him develop a broader range of interest and experience than your typical concert musician often can.
The most interesting part of the film, ...
1