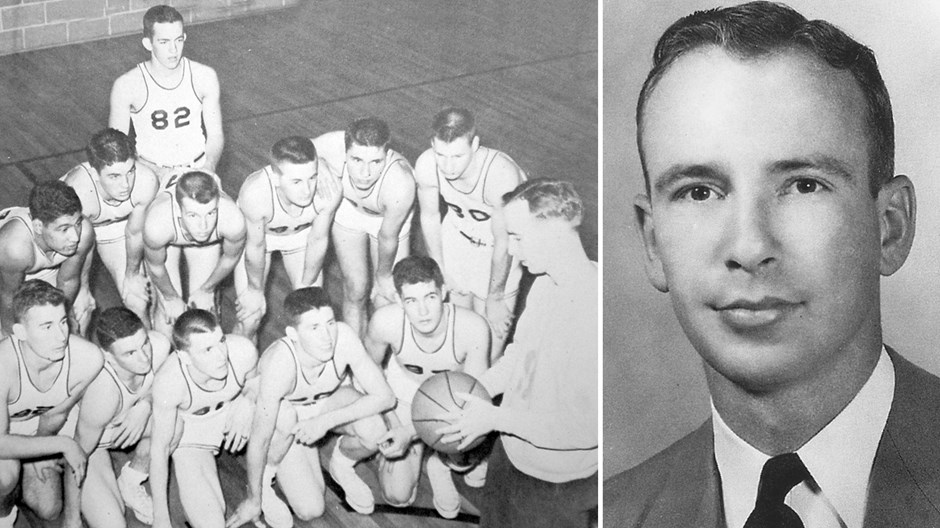 Image: FCA
On Tuesday this week I spent the day hunched over a desk, reading letters that Don McClanen had written 60 years ago as he agonized over whether or not he should leave the Fellowship of Christian Athletes, an organization he had founded in 1954.
On Thursday I saw the news on my Twitter timeline that McClanen had died.
A historian is supposed to keep a critical distance from his or her subjects of study, and I like to think that I follow that standard. Yet when I saw the news, I couldn't help feeling a sense of loss for a man I never met, a man I know only through dusty letters written long ago.
When I first began my research on the early history of the Fellowship of Christian Athletes, I had no affinity for McClanen—I barely knew who he was. At first he seemed too earnest, too persistent. In his letters he badgered, he pestered, he shared too much information too soon. Yet the more that I encountered McClanen in the archives, the more I grew intrigued by his combination of intensity, sincerity, and humility. There is a trace of irony in the latter, for McClanen's fame today (such as it is) rests on the fact that he founded an organization explicitly built around the idea of celebrity, salesmanship, and publicity.
"If athletes can endorse shaving cream, razor blades, and cigarettes," he said. "Surely they can endorse the Lord."
Yet McClanen always played a background role, never promoting himself. His departure from FCA in 1961 barely made a ripple outside of internal FCA circles. One year after submitting his resignation letter, he could be found living on a church-owned farm in Maryland, not far from Washington, D.C., contemplating whether he should be a cab driver or a substitute teacher to make ends meet.
McClanen's departure from FCA is often linked with the tragic death of his 10-year-old daughter, Judy, who died in 1960. Undoubtedly the emotional distress was immense. But there were other reasons, too. When McClanen left FCA, he felt—privately, at least—that the organization was losing its "evangelical emphases."
This may be surprising, given FCA's reputation today as a stalwart evangelical organization. But McClanen's notion of "evangelical" was somewhat different than our contemporary conceptions. He did not emphasize biblical inerrancy or premillennialism or even being born again. Rather, he spoke of Holy Spirit renewal and self-sacrificial commitment to Christ. He did not view FCA as a kindred organization with Campus Crusade for Christ (although it undoubtedly was) but rather linked it with Yokefellows, a movement founded by Quaker theologian Elton Trueblood in 1949 to foster spiritual discipline. Inspired by the writings of Trueblood and Dietrich Bonhoeffer, McClanen yearned for complete commitment to the teachings of Christ. He grew impatient and angry when he felt that FCA leaders resisted his efforts to deepen the spiritual commitment of those involved with the organization.
Although McClanen eventually reconciled with FCA, spoke at FCA events throughout his life, and remained proud of the organization, Joe Murchison's 2008 biography of McClanen, Caution to the Wind, makes it clear that the split left deep and lingering wounds.
The split also presents an interesting case study of divergent paths through late 20th-century American Protestantism. While FCA is and always has been somewhat decentralized and theologically diverse, it nevertheless developed strong connections with the rise of the Christian Right in the 1980s and 1990s. McClanen, meanwhile, traversed the nebulous world of progressive evangelicalism. He and Gloria joined Gordon and Mary Cosby's small but influential Church of the Saviour in Washington D.C., which combined an emphasis on inner spiritual discipline with social activism.
From there, McClanen launched ministries like Washington Lift and Ministry of Money, intending to tackle economic inequality and racial injustice and to confront affluent Americans with their unhealthy obsession with money. So, too, McClanen developed friendships with Jim Wallis, Walter Brueggemann, Henri Nouwen, and Richard Foster, among others.
Through it all, McClanen never lost his connection to and love of sports: he bonded with Brueggemann over a shared love of Nebraska Cornhusker football (Brueggemann grew up in Nebraska, and McClanen was close with longtime Cornhusker coach Tom Osborne), and he found a companion in legendary North Carolina basketball coach Dean Smith, who shared McClanen's social justice concerns.
If McClanen did not leave sports behind entirely when he left FCA, he nevertheless placed other concerns well above athletics. Indeed, while McClanen is rightly remembered for his role in founding FCA, his time with the organization spanned just eight years of his life. He spent over half a century after his departure tirelessly working for other Christian causes, all while continuing his lifelong habit of flying under the radar.
In 1961, as McClanen's departure from FCA was imminent, one of his staunchest defenders wrote to an associate urging him to find a way to keep McClanen on board. "Administration may not be his forte, and public speaking is not his forte," McClanen's defender wrote, "but he is a 'hound of heaven' when it comes to winning people personally." Whatever the political and theological differences of the astonishingly diverse constituency that has been influenced by McClanen's life, it seems that nearly all agree on that tenacity.
Paul Putz is a PhD candidate in history at Baylor University. He is writing a dissertation on the history of the Christian athlete. You can follow him on twitter @p_emory.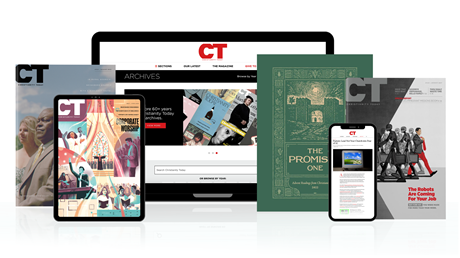 Annual & Monthly subscriptions available.
Print & Digital Issues of CT magazine
Complete access to every article on ChristianityToday.com
Unlimited access to 65+ years of CT's online archives
Member-only special issues
Subscribe
The Humble Coach Behind Celebrity Christianity
The Humble Coach Behind Celebrity Christianity