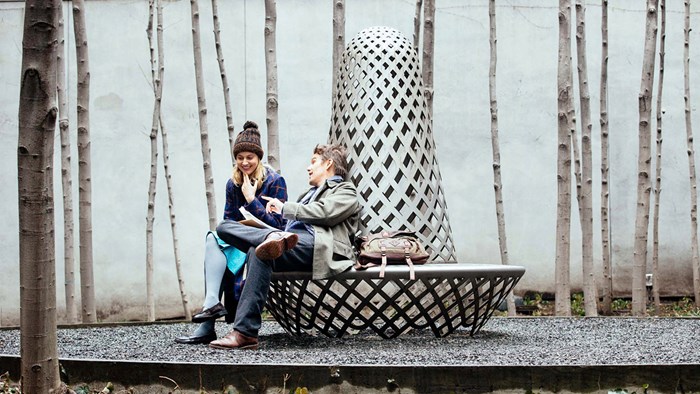 Image: Sony Pictures Classics
Hello from Park City, Utah! I'm here for the Sundance Film Festival, and all week I'll be writing daily updates mixed with some reviews and other commentary. I'm also working on a bigger feature you'll find in Christianity Today's print issue later this year (subscribe today!) on ways Christians are present at mainstream film festivals like Sundance, Berlinale, and True/False. I can't wait for you to read that.
But I know most people don't get to go to festivals, and even fewer people go as critics. So in addition to writing small summaries of the films I see this week, I'll try to share some fun tidbits that are old hat to those of us with press badges, but that we forget are fun to hear about. (If you have a question, Tweet at me—I'm @alissamarie—and I'll try to answer it!)
Technically, today—Friday—was the second day of the festival. But due to some slow travel, I didn't make it to Park City in time to pick up my press credentials on Thursday night. So instead I did some grocery shopping, had dinner with a friend, and then came back to my condo and watched some screeners.
What's a screener? Glad you asked.
Notes On Screeners
Critics typically get invited to press screenings of movies throughout the year; that's how we see things and write about them before they get to theaters. In my hometown of New York City, major films screen for most critics at the multiplex a few days before they hit the general public. Smaller or more obscure films usually screen several times over a few weeks in small theaters the general public never knows about, scattered throughout the city. (My favorite is Sony's screening ...
1