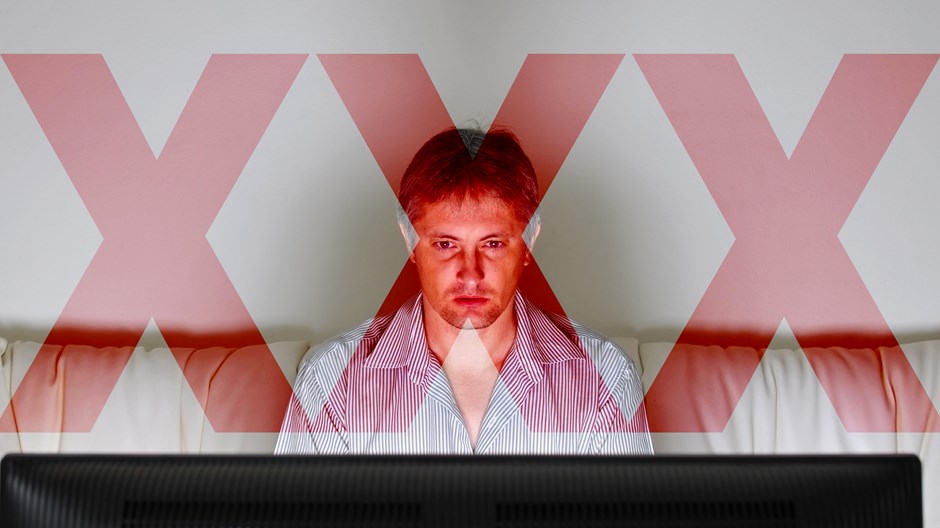 Image: Robert Adrian Hillman / Shutterstock
This spring, Utah became the first state to declare pornography a public health crisis, calling on businesses and educators to protect children from it. Around the same time, a Time Magazine cover story story reported that porn causes erectile dysfunction in young men whose minds have marinated in X-rated clips from the time they were teenagers.
Pornography trains the user to seek more extreme sexual experiences to receive the same satisfying flood of dopamine. It's what researchers call the Coolidge effect—the prospect of a new sexual partner excites males (and sometimes females) so much that normal sexual activity becomes boring by comparison.
Time focused on how porn usage prevents couples from having healthy sex lives. That's only the beginning of a troubling and growing amount of research and trends. We're learning more and more about the lasting impact of living in a world wired to a porn-saturated Internet.
When I was a teenager in the 1990s, when the Internet was in its infancy and all cell phones were "dumb," churches' major concern regarding sexual matters was premarital sex. In 1993, teens had to steal magazines or VHS tapes to view porn; today, all they need is an Internet connection. While the evidence continues to reveal negative effects of this multibillion-dollar industry, few secular commentators dare to say what many of us see: our porn problem is a moral problem, with drastic consequences for individuals and communities.
Studies have linked porn consumption to depression and higher drug and alcohol consumption. Researchers in Germany found that men who watch porn showed a weaker connection between the part of the brain responsible for decision-making and the part of the brain involved in memory storage and information processing. A wave of "pornified" advertisements, depicting women in erotic poses selling everyday products, lead both men and women to view women's bodies differently—and certainly not more humanly.
Aside from the neurological consequences, science has unpacked a plethora of sociological effects. Pornography negatively shapes romantic relationships; one study found that women in relationships with men who use porn report being less happy than those with men who abstain. Research in a dozen countries showed that men who viewed pornography when they were boys were less likely to form healthy relationships and more likely to think sexual harassment was acceptable.
At the same time that researchers are unearthing porn's tolls, Americans have grown more tolerant of it. According to an extensive study conducted by Barna Group, only half of US adults and one-third of teens and young adults thought pornography was "wrong." Teens and young adults believe not recycling is more immoral than using porn. Barna found porn use is up among Christians, too. Some 41 percent of Christian men ages 13–24 and 23 percent of Christian men ages 25 and up said they "frequently" used porn. (The figures were 5 percent and 13 percent for Christian women in those age groups.)
Porn isn't just an individual moral problem. It strikes to the heart of what it means to be human.
Porn advocates argue that pornography feeds our innate and uncontrollable instincts, and that healthy adults should explore those instincts freely. Christians know better. We are right to exhort each other to make every thought captive to Christ and to live into our new life in him.
But, as we have learned from abstinence campaigns, Christians need to offer a robust teaching that goes beyond simply repeating "this is wrong." I saw the benefits of abstinence once I recognized what premarital sex did to my soul and witnessed the example of others choosing a better path. Likewise, when we argue against porn, we ought to, as an English proverb advises, "Use soft words and hard arguments." Here, we find an ally in social science, which has linked porn with troubling biological, neurological, and relational outcomes.
The commentators and researchers are, in part, right: Porn isn't just an individual moral problem. It strikes to the heart of what it means to be human. This is why Paul urges believers to "flee from sexual immorality. All other sins a person commits are outside the body, but whoever sins sexually, sins against their own body" (1 Cor. 6:18). Sexual sin can affect us in profound and devastating ways. Some sins we can fight. Others we must flee—even when temptation is only a Google search away.
Halee Gray Scott is an independent social researcher and the author of Dare Mighty Things. She lives in Colorado with her husband and two daughters and can be found online at hgscott.com.
Have something to add about this? See something we missed? Share your feedback here.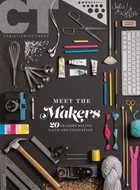 This article is from the Jul/Aug 2016 issue.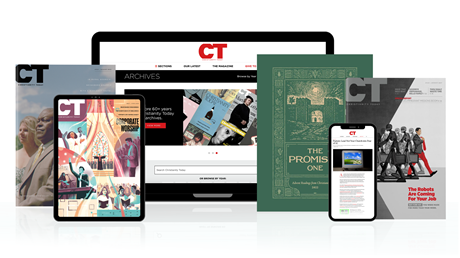 Annual & Monthly subscriptions available.
Print & Digital Issues of CT magazine
Complete access to every article on ChristianityToday.com
Unlimited access to 65+ years of CT's online archives
Member-only special issues
Subscribe
Porn Is More Criticized and More Popular Than Ever
Porn Is More Criticized and More Popular Than Ever