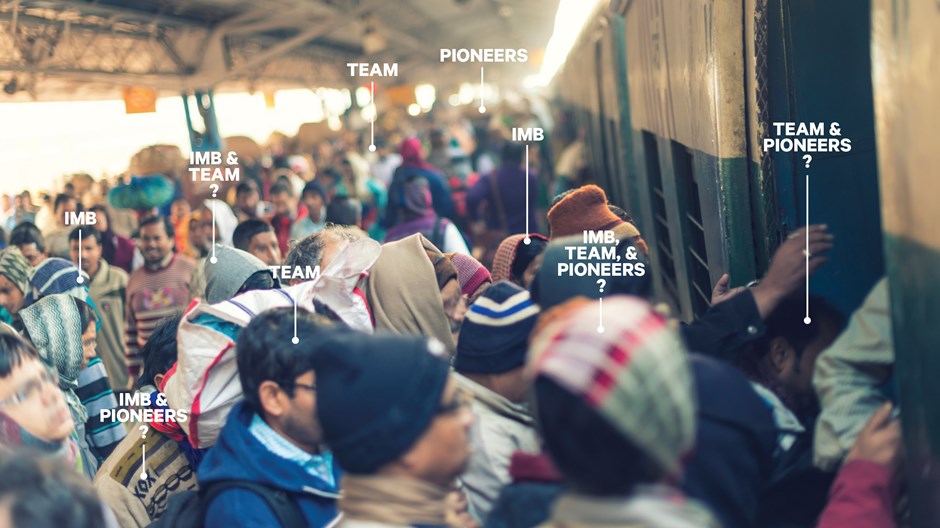 Image: helovi / iStock
Baptisms performed by Southern Baptist missionaries have plummeted over the past decade. In 2015, the International Mission Board (IMB) immersed close to 55,000 converts. That's less than 10 percent of the almost 610,000 baptisms reported in 2007, and its lowest count since 1969.
New IMB church plants also dropped, from about 14,000 in 2014 to fewer than 4,000 in 2015.
The statistical declines look worrisome. But the IMB actually counts the numbers as marks of success.
In 2009, the IMB stopped counting conversions and baptisms through partnerships its missionaries weren't directly involved in anymore, explained Jim Haney, director of global research. Across the globe, maturing church plants and other changes in the mission field have meant less direct participation from missions organizations like the IMB.
"There comes a time when the work is led more by the national believers than the IMB missionaries, and the numbers become less and less 'ours' to report," said IMB president David Platt in announcing the 2015 statistics.
"This is actually success for IMB missionaries, for we are always working toward raising up national believers to join in the missionary task with us," he said. "However, such success ironically leads to a reduction in numbers to report, for the work now belongs more to national believers than it does to IMB missionaries."
When the IMB transitioned two large church-planting movements to indigenous leaders in 2014, it took the numerical hit and moved on.
Missionary metrics were long chronicled in the Mission Handbook, a 63-year-old reference book listing the stats of more than 1,000 North American Protestant missions agencies. A lack of funding caused Wheaton College's Billy Graham Center to stop publishing it in 2010. As the new owner and producer, Missio Nexus is working to put out a fresh edition next year.
But it will not include counts of converts and baptisms. Instead, the handbook records categories of mission work (such as medical ministries and broadcast outreach), funding, and program length, said Marv Newell, senior vice president at Missio Nexus. "We leave it up to the organization itself as to how effective they feel they are with the number of church starts or baptisms."
One challenge to reviving the Mission Handbook: some missions agencies have simply stopped keeping stats. One such group is Orlando-based Pioneers, with 3,100 members in more than 100 countries.
"Field statistics are very subjective depending on a number of important factors: the person keeping the statistics, the statistical methods involved, the level of faith required to consider someone a convert, and whether even the step of baptism can officially lead us to accept that the person is now a true disciple of Christ," said Joe Henry, director of candidate coaching at Pioneers. "These variables could lead one team to say that they have had 50 converts in a year, while another would be far more conservative and say 10."
Pioneers faces the same challenge that the IMB faces.
"In many instances, Pioneers missionaries are working alongside missionaries from other organizations," said Henry. "If someone comes to faith with multiple people and agencies involved in the process, who counts that?"
Instead, Pioneers has found a different way—more art than science—to see if its missionaries are hitting the target.
"We are much more likely to keep accountability and expectations on ministry activities rather than outcomes, especially in early ministry stages," Henry said. "That is to say, asking our field workers if they are doing the things that would lead to fruit, rather than asking how much fruit they have seen in a given time."
Another veteran agency, TEAM (The Evangelical Alliance Mission), is running into the same issues after 125 years of ministry.
"For many years, we counted how many church plants we got going, how many people were born again, how many were baptized, and how many churches had been fully organized," said director of operations Elmer Lorenz. "We had robust stats that we tracked every year. A while back we said, 'This is a bunch of hooey.' We aren't doing anything on our own anymore."
Instead, TEAM now nearly always works alongside the local church and other agencies, he said.
"We're trying to reinvent all of our organizational metrics," Lorenz said. "You can look at a car dashboard and figure out if the tank is full or the engine is the right temperature. I want to know that, but I also want to know about the miles we've put underneath us. We're working on both."
TEAM has a task force figuring out how to measure organizational health, and whether missionaries are functioning well with good language skills, resilience, and attrition rates.
Part of the change in how to keep stats comes from changes in the mission field itself.
The "low hanging fruit" in missions has long since been picked, he said, leaving more difficult areas with stiffer resistance to the gospel. Counting baptisms by quantity no longer works when it takes so much longer to get one.
"Do you measure the results or the efforts you put in?" said Lorenz. "Whether we're doing a good job might depend on how faithful we are [in] the task of building relationships."
And while numbers are an important indicator of success, supporters respond even better to stories, he said. "They're more interested in seeing a cameo or snapshot of the people we're supporting. They want to see faithfulness and diligence and a couple of good stories. They aren't asking for stats."
Have something to add about this? See something we missed? Share your feedback here.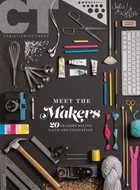 This article is from the Jul/Aug 2016 issue.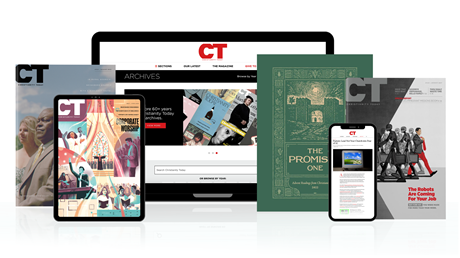 Subscribe to Christianity Today and get access to this article plus 65+ years of archives.
Home delivery of CT magazine
Complete access to articles on ChristianityToday.com
Over 120 years of magazine archives plus full access to all of CT's online archives
Subscribe Now
Who Gets to Count That Convert?
Who Gets to Count That Convert?