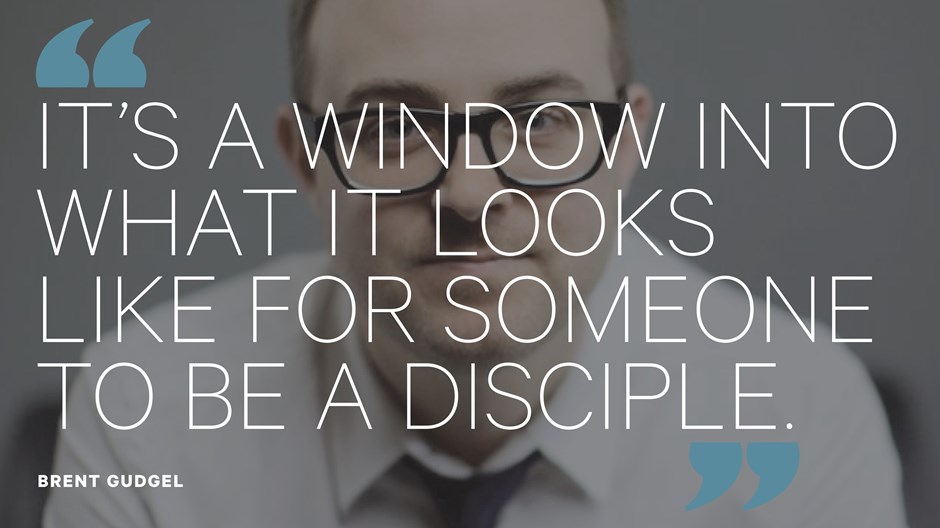 When Brent Gudgel was a kid growing up in the '80s and '90s, he already had the makings of the filmmaker he'd later become. Looking back now, he recalls watching reruns of The A-Team, MacGyver, and Knight Rider and thinking, "I want to be in stories like that with my friends." With his VHS camera, he would channel his favorite shows by enacting and shooting stories about himself and his friends trying to protect their neighborhood from Columbian drug lords—bringing justice to evildoers and defending the helpless from harm.
Nowadays, Gudgel may not be an A-team member or a superstar director of action blockbusters, but in many ways, his present work recalls the justice-seeking spirit of those first creative endeavors. As CEO and co-founder of the non-profit documentary film company Deidox, Brent has directed more than 250 short documentaries, many of which examine social issues affecting the poor and marginalized in more than 20 countries. He's also the co-founder of Chronicle Project, a production company that specializes in marketing and fundraising videos for nonprofit organizations while helping to fight against AIDS, poverty, deforestation, sex trafficking, homelessness, and persecution in closed countries.
Most recently, though, Gudgel has been screening and promoting Deidox's newest film, The Ordinance, which tells the story of how Texas cities—with the help of local churches—are working to bring an end to predatory payday lending businesses. In a recent conversation with CT, Gudgel had the opportunity to reflect on what working on films like The Ordinance has taught him about how churches can share their experiences:
Churches in general struggle to even know how to talk about [their own stories]. Maybe it's overlooked, but I think a lot of times, it's just this weird gray area where once you start talking about how peoples' faith is playing out in the community, there's this competitiveness that could creep in, or this feeling that "well, you need to be doing what they're doing exactly like they're doing it." It's easy to slip into a pattern of cookie-cutter Christianity.

One of the things to be careful of in telling stories well would be [avoiding the idea] that it has to have a ribbon at the end, that it has to be tied in a bow. Some stories do, and that's awesome—but usually our lives don't as we're living them. This is why we're drawn to documentaries: In the end, if you've learned, you win. If you've learned, it's a success.

We learned that pretty early on—that it's really important who you're choosing to follow around. And maybe that's someone who's been translating Bibles for 30 years; surely there's something we can learn from him or her about life. That doesn't necessarily mean at the end of the story, there's all of a sudden a "and because they did this, we know for sure that this happened," and everything is tied in a bow.

I think as you start trying to learn from people that we can learn from, there's just so much to be excited about in that. This is one of the reasons that we started Deidox, doing these types of documentaries in our shorter format (we have a lot that are shorts)—because as you start following people around, it really impacts your heart. That's such a generic way to say it, but as you start to see what it looks like to live faith out, it's hard to go back to some of the ways you were living faith out before that you were convinced were right, but maybe now you see, "Eh, yeah, that's not really as right as I thought it was."
On this week's episode of The Calling, join CT managing editor Richard Clark as he invites Gudgel to share about his many filmmaking projects, how he kept himself interested during mandatory chapel services at his Christian college, and how following people around with a microphone and camera may be one of the best ways to show what God is doing in the world.
Subscribe to The Calling on iTunes.
The Calling is produced by Richard Clark and Cray Allred.
Theme music by Lee Rosevere, used under Creative Commons 4.0.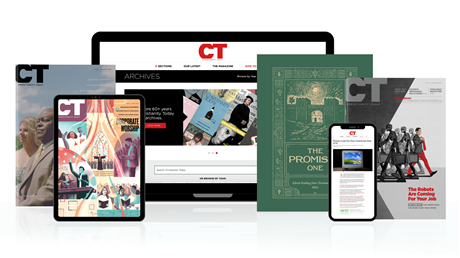 Subscribe to Christianity Today and get access to this article plus 60+ years of archives.
Home delivery of CT magazine
Complete access to articles on ChristianityToday.com
Over 120 years of magazine archives plus full access to all of CT's online archives
Subscribe Now
Your Church's Story Doesn't Need a Happy Ending
Your Church's Story Doesn't Need a Happy Ending