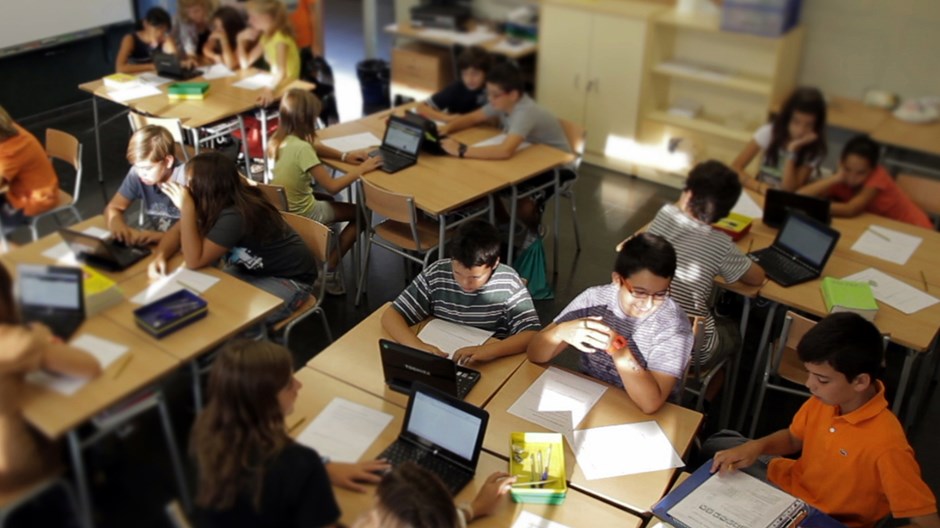 Image: Omnium Cultural / Flickr
Dr. Andrea Ramirez recently invited David Park to discuss how parents can become learning heroes in the lives of our children.
David Park is Executive Vice President of Learning Heroes, an organization that provides parents with trusted information and resources to help children succeed in the classroom. Their website, www.BeALearningHero.org, can be viewed in English or Spanish and is fill with information for parents of K-12 students.
Tell us about your background and how you've come to focus on supporting parents and the next generation.
I strongly believe that one of the most important things we can do in life is take care of our kids. I used to work for Alma Powell who is the chair of America's Promise Alliance, she used to talk about how some African tribes didn't greet each other with "how are you?" Instead, they would say "how are the children?" To me, that is the most important thing. We must take care of the future generation.
At America's Promise, we focused on the importance of having a caring adult in each child's life -- a mentor or a teacher or a pastor. But the most important caring adult in a child's life is that child's parent. At Learning Heroes, we are all about equipping that parent, providing resources to help their child succeed.
Learning Heroes just concluded a research project entitled "Hearts and Minds 2016." This survey asked what was on the hearts and minds of parents across our country. What did the research reveal?
It highlighted one thing we intuitively knew: parents have high hopes and aspirations for their children. Parents want their kids to go to college, in fact 75 percent of all parents said they expect their kids to go to college and to be successful in college. But the survey also revealed that 40 percent of parents said they weren't sure their kids would be ready for college. This is an enormous gap.
We also discovered that parents are looking for resources to help them help their children succeed in school. Parents want tools and information, which is exactly what our organization is positioned to do.
You've done a great job of making resources available in Spanish as well as English. Sometimes we find that grandparents are also helping to raise children, so it helps when resources are available in both languages. What will parents and grandparents find at the new Learning Heroes website, www.BeALearningHero.org?
We work hard to make it easy for parents to find the information they need. I'll use testing as an example – state tests are deliberately written to test how well kids have mastered new education standards. Those tests also measure critical thinking and problem-solving – skills children need to excel in the 21st century. This is exciting and we need to be sure that our kids are prepared for those tests. Our website houses tools, information and resources specifically about state-based tests. You can even click a link to take a practice test.
I was just down in Tennessee with my nephew who is 13 years old, and he beat me in tennis. It wasn't even close. He beat me because he practiced, and I hadn't practiced in a long time. Everybody needs to practice to be good at something, so we make it possible to take a practice test with your kid. It can help any student, but it is especially helpful in reducing anxiety for nervous test-takers.
We have resources to help parents as well -- videos from a 2010 Teacher of the Year in Iowa who literally walks you through a test so that parents have a better idea understanding of what to expect. She also talks about why we are taking these tests. The Spanish version features a principal from California who explains what parents should know about the new state tests.
And the cost for the resources at www.BeALearningHero.org?
Of course, it is all free. We want to provide everything for free to parents.
What else did you discover in the Hearts & Minds 2016 parent survey?
We heard from parents that they are concerned about their child's physical safety, bullying, social and emotional development. All of these are critical concerns, and we have tools, tips and resources such as the Readiness Road Map. So parents can not only access information about state tests and academics, but also information about the social and emotional development of kids, anti-bullying and a variety of issues important to parents today.
Thank you, David. Is there a prayer request that you have for Learning Heroes or how can we be praying for your work?
Thank you so much for asking. My request would be that we continue to listen to parents and respond to them and meet them where they are. We don't want to provide tools and resources that aren't helpful. We want to know which tools and resources and information are going to be the most helpful in order to raise a child well and in order to do well in his or her lifetime.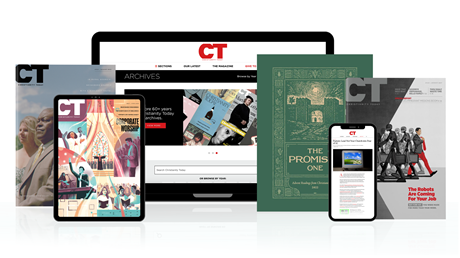 Subscribe to Christianity Today and get access to this article plus 65+ years of archives.
Home delivery of CT magazine
Complete access to articles on ChristianityToday.com
Over 120 years of magazine archives plus full access to all of CT's online archives
Subscribe Now
Helping Parents Become Learning Heroes
Helping Parents Become Learning Heroes