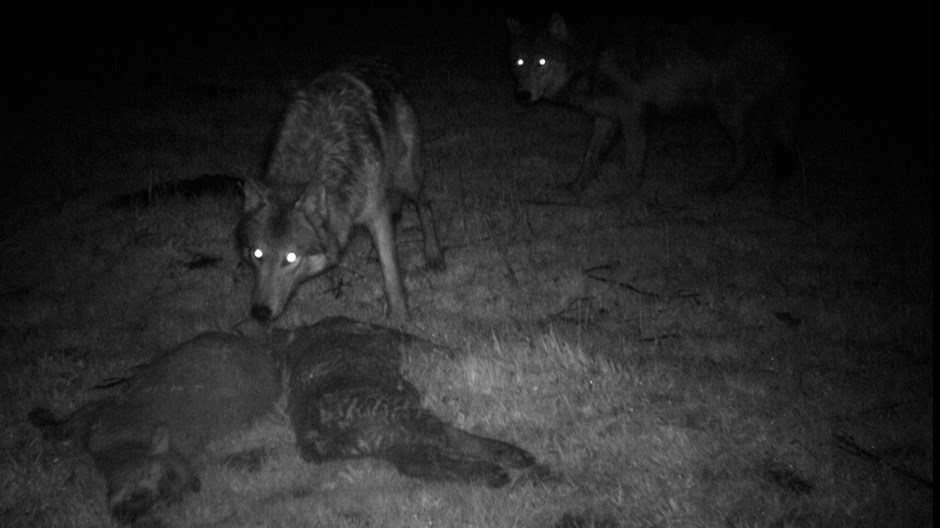 Image: Oregon Department of Fish and Wildlife / Flickr
In the Spring of 2013, my husband, Pastor Carlos Valencia, and I had just finished dinner when we got one of those heart wrenching visits at home, where a church member or neighbor appears broken and suffering. Mrs. Mendoza (not her real name) was desperate, defeated, and ashamed. She didn't know who to turn to other than her pastor, someone she trusted.
In tears, she said was responsible for her family losing their home, and she was about to lose her car: She was too frightened to tell her husband. We were shocked, confused, and angry. How could this good, hard-working family lose their home?
Mrs. Mendoza had fallen behind when a few bills were higher than usual. She got tired of asking friends for help. She remembered seeing big signs and commercials for payday and auto-title loans, claiming they could help. When she visited one, she learned that a small loan seemed so easy. All she needed was a pay stub to verify employment and a checking account to automatically withdraw her payment. Mrs. Mendoza walked out with a $300 loan that would cost her "only" $75, to be paid off within two weeks.
that quick transaction turned into a horrifying journey, a never-ending debt-trap. Two weeks later, she had to extend that initial loan and pay another $75. Eventually she had to take out one loan after anotherto pay off the interest and fees she owed, which accumulated every two weeks.
She was so overwhelmed by her debt, and harassed and threatened by their collectors, she saw no other answer to than to use money intended to pay her mortgage. This cycle went on for several years, and she ended up paying over $10,000 for a loan that began at $300.
My husband and I scrambled to call banks, lawyers, and anyone we thought could help save this family's house. Unfortunately, we were too late. The home had been foreclosed on and sold, and now she was about to lose her car, which she needed to get to work every day. We decided to go with her to the store to see if we could help, but there was nothing to be done. The lender that offered her help in her time of need set her up to fail.
We loaned her the money to pay off that last loan once and for all, but we left terrified and hopeless at the thought that these businesses dress themselves as sheep claiming to help, and instead are wolves ready to devour their prey.
Sadly, this was only the first of many stories I have encountered. According to a recent Lifeway Research study, 24 percent of Christian Hispanics have taken out a payday loan, one of every four members of our Hispanic congregations.[1] Churches have to raise money or use benevolence funds to help congregants pay off these loans. The typical loan can incur interest rates and fees of over 400 percent. The industry's profitability relies on the vicious cycle of debt. More than 75 percent of all the fees generated by payday lenders are from borrowers that take out more than 10 loans per year.
The Bible calls this usury, a sin for charging exaggerated interest for loans. It speaks strongly against it: "Do not exploit the poor because they are poor and do not crush the needy in court" (Proverbs 22:22, NIV). God's word calls us to speak up against injustices like these.
Like me, you may unaware of this injustice. But by helping to reduce the shame, offering a place to talk about financial struggles, you may find the problem closer than you realized. You don't have to be a lawyer or a politician to make a difference. Just be willing to listen and tell the stories of those in your family, church and community.
By doing so, you and your church can join thousands of Christians nationwide lending their voice against these wolves called payday loans. Recently, the Consumer Finance Protection Bureau (CFPB) released purposed rules that would better protect consumers against these wolves. A coalition made up of several Christian organizations, Faith for Just Lending, has come together in support of better laws, to fight for just and fair lending (www.lendjustly.com). Now, more than ever, we need people of faith and community leaders to raise our voices in support of better regulations.
Here are some practical ways you advocate for better protection:
Visit www.lendjustly.com to

learn more,
share a story,
endorse the principles and
make a comment to the CFPB in support of a strong rule.

Watch a new documentary about the issue, "The Ordinance" (https://deidox.org/theordinance/), to become better informed.
Provide financial education classes for your community.
Educate others about payday lending.
Contact your member of Congress and other elected officials through letters, calls, or a personal visit. Ask them to support regulations from the CFPB.
Speak out in the media and on social media as a person of faith calling for reform.
Protect your sheep from wolves; join us in advocating for fair and just lending.
Anyra R. Cano-Valencia, is youth minister at Iglesia Bautista Victoria en Cristo, Fort Worth, TX, and advocacy outreach specialist, for the Cooperative Baptist Fellowship.
[1] http://lifewayresearch.com/2016/04/13/survey-christians-say-predatory-loans-are-sinful/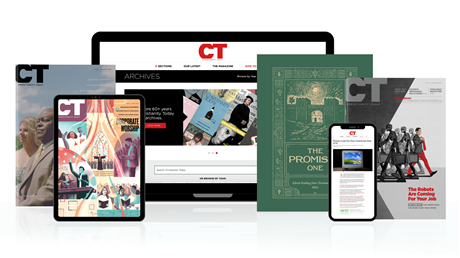 Subscribe to Christianity Today and get access to this article plus 65+ years of archives.
Home delivery of CT magazine
Complete access to articles on ChristianityToday.com
Over 120 years of magazine archives plus full access to all of CT's online archives
Subscribe Now
Beware of Payday Loan Wolves
Beware of Payday Loan Wolves