true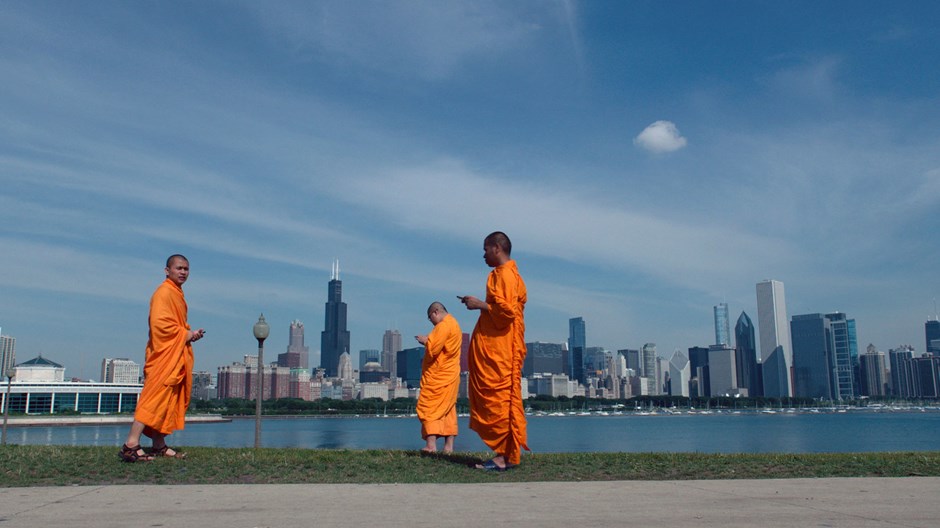 At Christianity Today we try to cover festivals all over, as much as we can manage. Just in the last year, we've reported extensively from the Sundance Film Festival in Park City, Utah; the Berlin International Film Festival in Berlin, Germany; True/False in Columbia, Missouri; South by Southwest in Austin, Texas; the New York Film Festival in upper Manhattan; and the Tribeca Film Festival in downtown Manhattan.
We believe film festivals are a vital place to take the pulse of our culture and to sample the broad spectrum of creativity, imagination, and earnest questioning on offer. They're a great place to develop your palate as a discerning filmgoer while also supporting artists, many of whom poured years of their lives and their savings into their film. They're also an important place for aspiring filmmakers and critics to begin joining the "guild," so to speak—to see the breadth of filmmaking that goes way beyond the Hollywood genre-movie factory and develop an imagination and a community. (Plus a lot of these movies will make their way to your local cinema or streaming service of choice.)
So with that prelude: BAM stands for Brooklyn Academy of Music—it's the oldest continually operating performing arts center in the country, home to some of the best performances in New York City every year, and, importantly, one of my favorite places to see a movie (that it's close to home doesn't hurt). Each year BAM puts on the BAMCinemafest (opening June 15), a small festival that hosts the New York premieres of a number of independent films, most of which made the festival circuit earlier in the year and a handful of outliers as well.
Perusing the list is a delight; the programmers obviously know what's what. I saw a number of them and picked a handful to consider seeing if you're in the New York area, or to keep an eye on if you're not. (Several I wasn't able to see—In a Valley of Violence, Newtown, and The Alchemist Cookbook in particular—seem like they may be of interest as well!)
Little Men (Opening Night)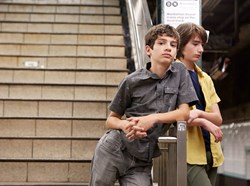 Kids make friends in the most random ways, which is how Jake (Theo Taplitz) and Tony (Michael Barbieri) meet. Jake's grandfather dies, and his family (played by Greg Kinnear and Jennifer Ehle) move into his old apartment, located above a store owned by Tony's mother (Paulina Garcia), a Chilean immigrant raising Tony alone. The rent on the store hasn't been raised in a long time, and as tensions heighten between landlord and tenant, Jake and Tony struggle to keep their friendship intact.
The Brooklyn you run into in a lot of media—including the non-glamorous Brooklyn depicted in shows like Broad City, Brooklyn Nine-Nine, and even Girls—is populated mostly by hipsters with a financial safety net. After a decade here, I know that's just a tiny slice of the borough, which is full of families and old people and children, plenty of people living paycheck-to-paycheck, and folks (even artists!) who aren't anything like the easy stereotypes you see on TV.
Little Men captures that Brooklyn perfectly while quietly meditating on some universal experiences: the anxiety of discovering who you are as you grow up; the trouble of preserving friendships when the things that kept you together fall apart; the fraught parent-child relationship where nobody is really to blame. The performances are great, to be sure, but it's really the careful observation underpinning this script that stays with you. Writer and director Ira Sachs actually bothered to see the world around him and turn it into a story, and the result is gentle, with staying power.
Joshy (Spotlight)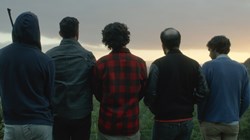 I wouldn't recommend this to everyone, to be sure (raunch, profanity, drug use, and other elements). But I have a weakness for movies about groups of friends in their late twenties and early thirties who head off to a cabin for a vacation weekend and have an epiphany; often they're movies that people decide to shoot with their friends because they're cheap (you only need a couple locations) and fun (because you're basically on vacation while shooting). I've seen more than a few.
And Joshy surprised me. Josh (Thomas Middleditch) had intended to be on a bachelor weekend with his buddies before his wedding, arranged by his best man Ari (The Mindy Project's Adam Pally), but then his fiancee (Alison Brie) killed herself. On his birthday. And they couldn't cancel the reservation. So instead the guys go to the cabin just to reconnect, with all the resulting awkwardness—in addition to Josh and Ari, there's Adam (Alex Ross Perry) and Eric (Nick Kroll), the latter of which is hell-bent on having a good time. Eric invites his buddy Greg (Brett Gelman), whom nobody knows. They meet Jodi (Jenny Slate) at a local bar and she joins in some of the fun.
A host of other actors (Lauren Graham, Jake Johnson, Aubrey Plaza, Joe and Kris Swanberg, Paul Weitz, I could go on) round out the cast, and though at times the film feels like an improvised mess, it creeps up on a surprisingly heartwrenching—and heartwarming—conclusion. Films I've seen made by and for "older" millennials have tackled a lot of tricky subjects: marriage, infidelity, friendship, parenthood, and so on. But this is the first I remember that's actually about grief. It sneaks up on you, and it's handled in a way that feels honest and even . . . dare I say? Heartwarming. You'll want to text your best friend afterwards.
Kate Plays Christine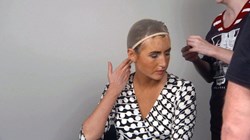 I wrote about Kate Plays Christine after its Sundance premiere, and since then it's played (as far as I can tell) every film festival in the country. I actually went back to see it a second time in press previews. It's as emotionally dismantling it was the first time around. This time, I became fixated on how much the audience participates in making meaning in the film, and how much preparing for the "role" of Christine Chubbuck, and doing it all on camera, changes Kate—especially since in the meantime I've seen Robert Greene's stunning last film Actress, which traverses similar ground in a wholly different manner. Seek them both out.
Morris From America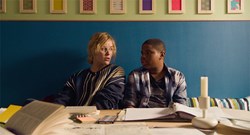 I loved this film at Sundance and wrote about it there. It's not to be missed (though some audiences may want to check my content warning). The strands of a bunch of stories—about fatherly love, in a dynamic performance from The Office's Craig Robinson, about coming of age in a place where you don't really fit, and about being black in a white world (in this case, Germany)—are expertly woven together, then wrapped in a ton of humor and love.
Lo and Behold, Reveries of the Connected World
A movie about the Internet? Oh, please.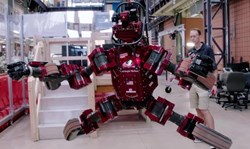 Except this is Werner Herzog's movie about the Internet and, to some degree, robotics. Its title is accurate: it's more reveries than instruction, and it's completely fascinating—and I say this as both a Millennial and a person who majored in information technology in college. Lo and Behold gets the history and structure of the Internet right, but also infuses it with humanity. Werner Herzog interviews technologists, historians, and futurists like Elon Musk alongside those for whom the Internet has meant death, or something close to it: people with extreme radiation sensitivity, who can't live anywhere with cell coverage; people for whom the worst tendencies of social media have led to lifelong scars.
Lo and Behold is even-handed, without a particular axe to grind, neither alarmist nor utopian. Our connected world is presented as neither totally good or totally bad, but rather (and to my mind, accurately) as a tool that can be bent in many directions. That angle is a rare thing in a world fond of thinkpieces and hot takes about how the Internet is killing us or pushing us toward some next stage in our evolution as our species.
Often Herzog or the people he interviews use religious language to express the mystery and even wonder (and danger) of the power unleashed by this network of computers. Sometimes it strays a little into self-parody, but in general it's not an informational or even journalistic film, but something closer to a symphony, with movements and emotion. And it's absolutely essential watching for anyone who wants to think about the human side—the business, the politics, the science, the art—of living in our connected world.
Alissa Wilkinson is Christianity Today's critic at large and an assistant professor of English and humanities at The King's College in New York City. She is co-author, with Robert Joustra, of How to Survive the Apocalypse: Zombies, Cylons, Faith, and Politics at the End of the World (Eerdmans). She tweets @alissamarie.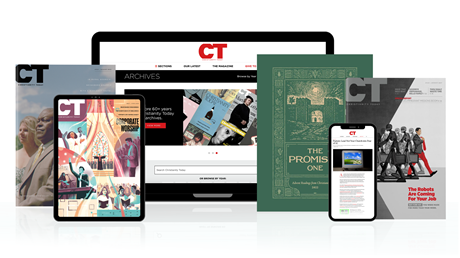 Annual & Monthly subscriptions available.
Print & Digital Issues of CT magazine
Complete access to every article on ChristianityToday.com
Unlimited access to 65+ years of CT's online archives
Member-only special issues
Subscribe
BAMCinemafest 2016 Round-Up
BAMCinemafest 2016 Round-Up