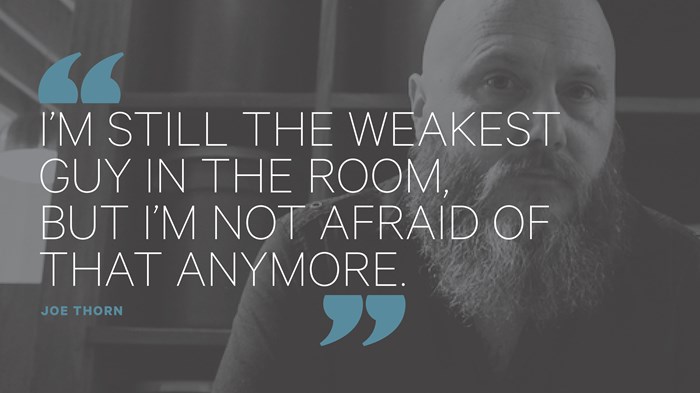 Mental illness is a pressing concern for both pastors and their congregations. Just consider the numbers: according to a 2014 LifeWay Research survey, 23 percent of pastors say they've "personally struggled with mental illness." This mirrors the rate of mental illness among the adult population in the US, which many studies estimate at around 20 percent.
Despite its prevalence, however, mental illness is often considered a taboo subject to address from the pulpit. The same LifeWay study, for instance, found that 66 percent of pastors "speak about mental illness in sermons or large group messages" once a year, rarely, or never—despite the fact that a majority of their congregations want them to talk about it.
Joe Thorn, founding pastor of St. Charles, Illinois's Redeemer Fellowship and author of Note to Self and Experiencing the Trinity, refuses to stay silent on mental illness. He struggles with clinical anxiety, and whether he's blogging about such topics as artisanal pencils, writing books on ecclesiology, or preaching a Sunday morning sermon, he's open about it. In fact, Thorn believes that talking straight about his experience of mental illness is an essential part of his pastoral calling:
I knew that I would be talking about [my anxiety] publically—not just that I struggle with anxiety, but that I'm also on medication for anxiety. I knew that I was going to share that because I don't like people telling me what I can and can't say—that never goes well . . . and I also know that there are a ton of pastors . . . on medication who are terrified to talk about it.

I found that my insecurities and my anxiety and fears, which were crippling me, led me to this place where I saw very clearly that I'm the weakest man that I know. And I really believe that. I guess I fancied myself sort of a tough guy back in the day—a five-foot-two tough guy. At this point, I realized I'm nothing. I've got nothing. I don't have this. And so, as God began to strengthen me and heal me through the ministry of the Word and good leaders and pastors and friends—and medication—that's when I came to see: I'm still the weakest guy in the room, but I'm not afraid of that anymore. God is my strength. He is enough.

Now, I have more confidence than I ever had before. And I feel like myself. I mean, it's been a few years now, but I started to feel like me again, and it was years and years since I had. I just had this freedom.
This week, join Thorn and CT managing editor Richard Clark as they talk about growing beards, converting to Christianity from Satanism, what it really means to cause others to "stumble," and how congregations come alive when pastors are open about their weaknesses.