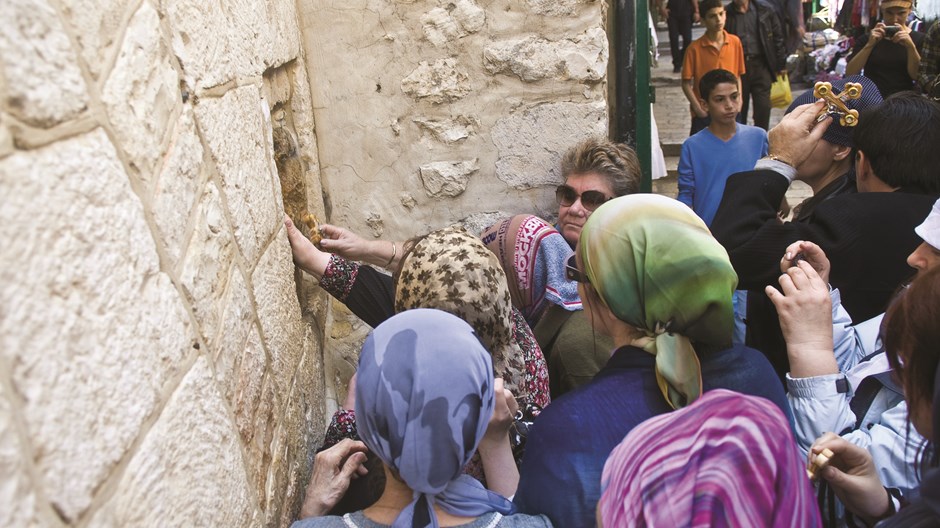 Image: Kobby Dagan / Shutterstock
Walking down the Via Dolorosa, Nabil placed his hand on the wall where Jesus reportedly stumbled on his way to being crucified.
I am a lucky man, thought the 58-year-old. I can feel the Holy Spirit in my body.
This wasn't how the Coptic Orthodox pilgrim had expected to feel in Jerusalem's Old City. "Most Egyptian Christians want to visit as part of their faith," he said, noting that he saw many elderly women dressed in black, weeping at each station of the cross. "Not me. I'm retired, I have nothing else to do, and I like to travel."
Touring the Holy Land has been a transformational experience for Christians worldwide. In 2014, more than half of the 3.3 million tourists who visited Israel were Christians, according to the Israel Ministry of Foreign Affairs. Of these, one out of four was Protestant.
But among these tourism figures, the Arab Christian community is nearly a no-show. In 2014, Jordan sent only 17,400 tourists (which were not differentiated by religion). Egypt, only 5,200—all Copts. Lebanon forbids travel to Israel entirely.
So Close Yet So Far
There are many reasons Arab Christians don't tour Israel. The ancient sites are right in their backyard, so familiarity breeds complacency. And economic and political conditions hamper travel.
"I grew up minutes from Mary's Well in Nazareth, and walked to school daily past the Church of the Annunciation," said Shadia Qubti, a Palestinian evangelical. "It's where I met friends for coffee."
Qubti grasped the significance of these places only when she met foreigners who treated her hometown like Hollywood. As she matured in her faith, she found herself visiting the holy sites to pray.
Now Qubti is a project manager for Musalaha, a Jerusalem-based ministry that seeks to reconcile Palestinian Christians and Messianic Jews.
She understands—without endorsing—the goals of the BDS ("boycott, divestment, and sanctions") movement. BDS seeks to pressure Israel to end what advocates see as the occupation of Palestinian land. The debate over Arabs "normalizing" relations with Israel (i.e., maintaining the political, economic, and cultural relations typical of nations at peace) complicates the lives of Middle Eastern Christians—pilgrims and vendors alike.
"The tourism industry is controlled by Israel, so boycotting pilgrimage sends a clear message," Qubti said. "But in Bethlehem especially, tourism provides the income for many Palestinians, and any boycott hurts their economy."
In 1978, following the Camp David Accords, then–Coptic Orthodox Pope Shenouda III banned pilgrimage to Israel in order to protest the Jewish state's refusal to return a monastery claimed by both Coptic and Ethiopian Orthodox leaders. But he also wanted to express solidarity with Muslims in the Israeli-Palestinian conflict. Shenouda, who died in 2012, decreed that Christian pilgrims who violated the ban would be barred from Communion for one year.
The current pope, Tawadros II, is not enforcing the penalty, said the owner of an Egyptian travel company that organizes pilgrim tours to Israel.
However, the ban is still officially in place. And Tawadros sparked a media firestorm last winter when he presided over a bishop's funeral in the Holy City.
Tawadros met no political officials, performed no pilgrimage activities, and arranged all paperwork with Palestinian authorities. Yet he was still criticized harshly for "normalizing" Israel simply by traveling there.
The tour company owner, who requested anonymity, emphasized that all of his tours benefit Palestinian businesses.
Egypt first granted Christian pilgrims the right to travel to Jerusalem in 1993. Such travel was suspended in 2000 after Israeli politician Ariel Sharon visited the Temple Mount, sparking the second intifada (uprising). The policy was revived in 2006.
Today, Egypt's government allows pilgrimage to Jerusalem as the equivalent of the Muslim hajj to Mecca, the tour company owner explained. But it is restricted to Christians age 45 or older.
Most Christian pilgrims prefer to keep their travels private. Nabil requested that his last name be withheld.
"If you want to make peace between peoples, you must allow Muslims also," said the tour company owner. "This policy harms Christians, for it raises popular anger against us alone."
Visiting Living Stones
No such issue exists in Jordan, where Muslims and Christians alike visit Israel and normalization does not apply to holy sites, said Daoud Kuttab, a Palestinian journalist living in the capital, Amman.
Christians are sentimental about ancient churches, he said, and organized tours are on the rise. But Jordanian Christians—many of whom are Palestinian in origin—have mixed feelings.
"Visits are primarily to see family," he said, noting that the 17,400 recorded tourists are hard to categorize. "Though they will visit churches, it is not to see stones but to fellowship with living stones."
For Christians in the West Bank and Gaza, churches are more than places to see family or even pilgrimage sites; they are a spiritual home and identity, said Sami Awad, executive director of the Bethlehem-based Holy Land Trust. Yet for Awad to travel five miles to see them in Jerusalem, he must get a holiday permit from Israeli authorities and pass through a checkpoint in the separation wall.
This year, Israel issued a relatively large number of permits—850—to allow Palestinian Christians living in Gaza to visit Jerusalem for Easter. But the quota is regularly contested, and some object to needing a permit at all.
"Even if people have permits, often they cannot travel," Jamal Khader, rector of the Latin Patriarchate Seminary, told The Guardian. The "very idea of needing permits to go to pray in holy sites is against freedom of worship."
Within these difficulties, said Awad, every church is a refuge. Though an evangelical, he prays often in the Church of the Nativity in the West Bank. Traditional Christians—even those who don't pray regularly—will cross themselves when passing by a church of any denomination.
"We are not like the West, which views the church as a building," he said. "For us, it is a continual source of blessing."
Meanwhile, back in Egypt, the mix of Palestinian solidarity, church obedience, and political realities compel Copts to visit their own pilgrimage sites instead.
With very few details, the Bible says the child Jesus fled to Egypt from Herod's wrath. A popular weekend outing for many Copts is to seek baraka—the Arabic word for "blessing"—at more than 25 spots where the holy family allegedly sojourned during their years of exile.
Also popular is visiting the many monasteries dating back to the fourth century. Among them are the twin locations along the Red Sea associated with St. Anthony, the Egyptian founder of the first monastic community in Christianity, and St. Paul, the first hermit.
Bishop Daniel, abbot of St. Paul the Hermit, estimated the monastery receives thousands of pilgrims each year.
"Pilgrimage is viewed by God as a step toward him," he said. "So God gives grace to feel his presence, helping them find the one they are seeking."
The average pilgrim does not distinguish between monasteries, he said. The reverence is for the monastic way of life and the saints, not their historical details.
Likewise, the tour company owner differentiated between Egyptians, who want baraka, and typical Western pilgrim-tourists, who want an experience of historical authenticity.
"I used to use Jewish tour guides [in Israel], but it was a disaster," he said. They were not believers, and would speak with ambiguity about the sites and confuse the less educated Copts from Upper Egypt who make up a majority of the pilgrims. "Now, I tell my guides not even to mention there is an alternate tomb location to the traditional Church of the Holy Sepulchre."
Overall, Egypt's Protestants are divided on pilgrimage, said Maged Adel, public relations director for Kasr El Dobara Evangelical Church, the largest Protestant congregation in the Middle East. The Orthodox background of many Egyptians leads them to seek the blessings, but others reject the practice.
Adel downplays baraka, stating that spiritual change must come from within. Yet he heartily encourages Arab Christians to visit monasteries and Jerusalem alike—if they are allowed.
"Look at how monks have dedicated themselves to the Lord, and learn from them," he said. "In Jerusalem, you get a picture of what is written in the Bible. See it, feel it. It can help you in your faith."
Have something to add about this? See something we missed? Share your feedback here.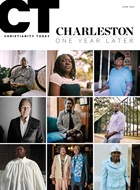 This article is from the June 2016 issue.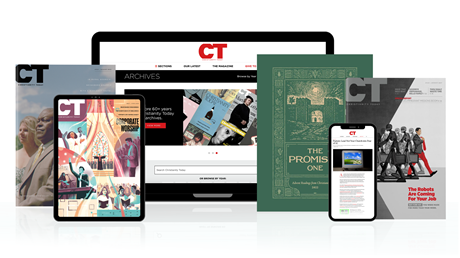 Subscribe to Christianity Today and get access to this article plus 65+ years of archives.
Home delivery of CT magazine
Complete access to articles on ChristianityToday.com
Over 120 years of magazine archives plus full access to all of CT's online archives
Subscribe Now
Pilgrims' Process: Why Christians Closest to the Holy Land Visit the Least
Pilgrims' Process: Why Christians Closest to the ...