true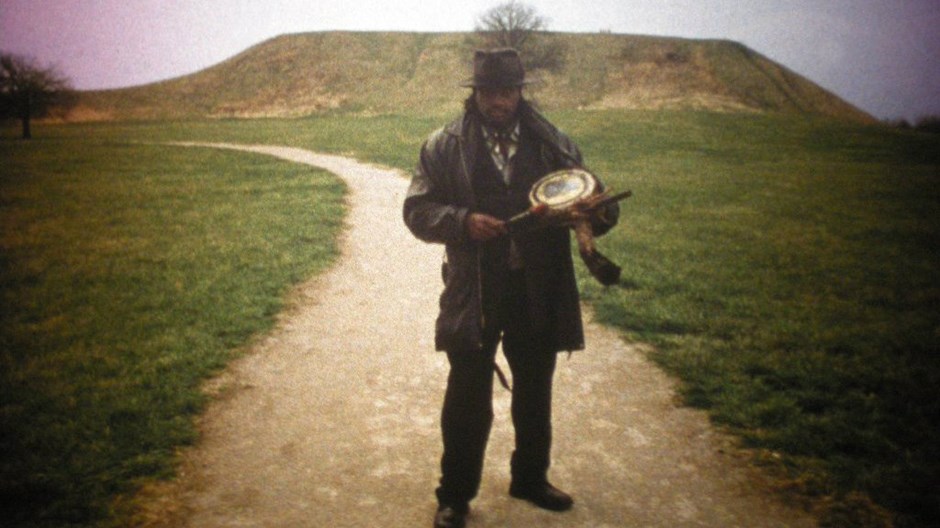 Image: Sundance Selects
The True/False Film Festival, which focuses on the best in nonfiction filmmaking, took place March 3-6 in Columbia, Missouri. This week, we'll be running a series of capsule reviews from the festival.
I don't think most audiences have a more granular view of nonfiction films than the general designation "documentary"—for a long time, I certainly didn't—but in fact, there's as many types of nonfiction films as there are of nonfiction books: history, biography, memoir, journalism, criticism, and a lot of films that blur the lines between fiction and nonfiction, too.
The Illinois Parables is a haunting small film, just an hour long, that explores the historical events and anxieties that haunt the Illinois prairie. It's not a documentary, and it's not really history, either; it's most like an essay, where the various threads and motifs gain meaning from being placed next to one another. Christianity Today has long been located in suburban Illinois (not far outside Chicago). But I've never lived there, visited infrequently, and mostly think of Sufjan Steven's album 2005 Come on feel the Illinoise! when I think of the state—and yet even for me, the film was both educational and deeply affecting. Its images haven't faded from my mind.
Director Deborah Stratman, who's built a career in experimental filmmaking, structured the movie into eleven "parables" spaning the stories that shaped Illinois. Beginning with an aerial shot of the state, she eventually drops down onto its landscape, with flat areas punctuated by (what I assume are) man-made little hills, bumps that dot the landscape. Eventually we discover what some of these hide, but at first it's all serene.
Slowly bringing us through events in Illinois history, from the arrival and departure of Mormons and utopian communities to the Trail of Tears and race riots, nuclear physics and the devastations of both war and tornadoes, Stratman edits together a collage of images and sounds that evoke Illinois rather than instructing. What's remarkable is how the various threads of Illinois's history re-interpret one another. Landscape features take on more meaning when we see what happened there in the past. Historical events inhabit the same geographic space, reminding us nothing happens in a vacuum. Religious groups pop up and burn away and the nuclear end of the world looms, people come and leave. And yet the trees and grass and animals remain, and watch.
Parables are simple stories; in the gospels, Jesus uses them to illustrate spiritual truths in a sideways manner to his listeners, many of whom don't catch on, unless they have ears to hear what he's saying. The Illinois Parables works in this same vein. The mini-stories Stratman tells challenge us to listen extra closely, to attend to the landscapes and ideas and political realities that make up our places and the way we treat one another.
Of course, an hour-long experimental cinematic essay isn't most people's first choice when they plunk down to watch a film. But The Illinois Parables will reward those who do—if they have ears to hear.
The Illinois Parables is not yet scheduled for release.
Alissa Wilkinson is Christianity Today's critic at large and an assistant professor of English and humanities at The King's College in New York City. She is co-author, with Robert Joustra, of How to Survive the Apocalypse: Zombies, Cylons, Faith, and Politics at the End of the World(Eerdmans, 2016). She tweets @alissamarie.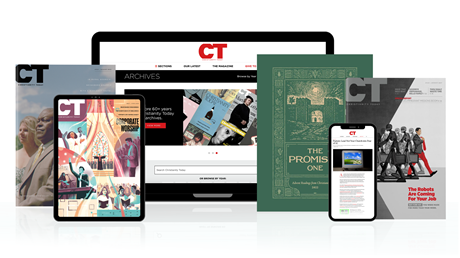 Annual & Monthly subscriptions available.
Print & Digital Issues of CT magazine
Complete access to every article on ChristianityToday.com
Unlimited access to 65+ years of CT's online archives
Member-only special issues
Subscribe
Dispatch from True/False—'The Illinois Parables'
Dispatch from True/False—'The Illinois Parables'