Kathie Lee Gifford: How Billy Graham Led Me to Christ
My Christian faith got me to and through Hollywood.
Kathie Lee Gifford, as told to Kate Shellnutt
| February 19, 2016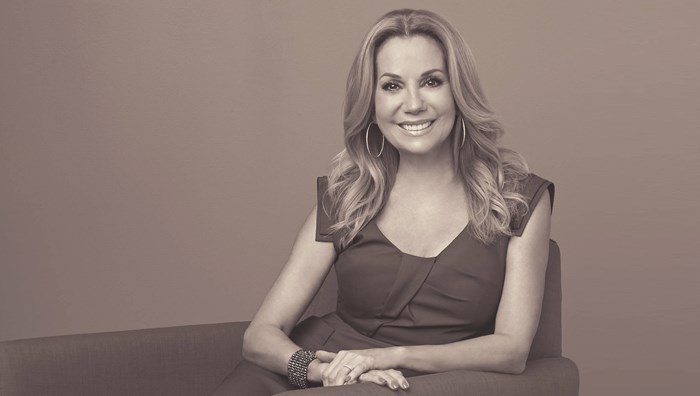 Image: Courtesy of NBC
For most of my childhood, my family honored God in a general sense but didn't know him personally. We were culturally Jewish on my father's side and culturally Christian on my mother's side. But our faith—and indeed everything about our lives—began to change one night when I was 12.
I came home to see my mother and sister in our living room, sobbing in front of the television. A couple years prior, President Kennedy had been assassinated, so I walked in thinking, What cataclysmic event has happened this time? But I discovered that my mother and sister had been watching one of Billy Graham's televised crusades. That night they both came to Christ.
A few months later, the Billy Graham Evangelistic Association released its first movie in theaters, The Restless Ones. It is about a girl at the cusp of making big decisions in her life. She asks herself whether she'll follow the way of faith or the way of the world. I went to see it at a small theater in our town, Annapolis, Maryland. As I watched, I heard a voice speak to me directly. Although it wasn't audible, I sensed God saying deep in my spirit, "Kathie, I love you. If you'll trust me, I'll make something beautiful out of your life."
At the end of the movie, someone in the theater stood up and announced, "Whoever would like to make this step of faith, come forward." I couldn't get out of my seat fast enough. My brother didn't want me walking into the crowd on my own and said, "You're not going anywhere." I spurted back, "Oh yeah? Stop me." He came with me to make sure I was safe. Standing at the front of the theater, I asked Jesus into my heart.
At that ...
1