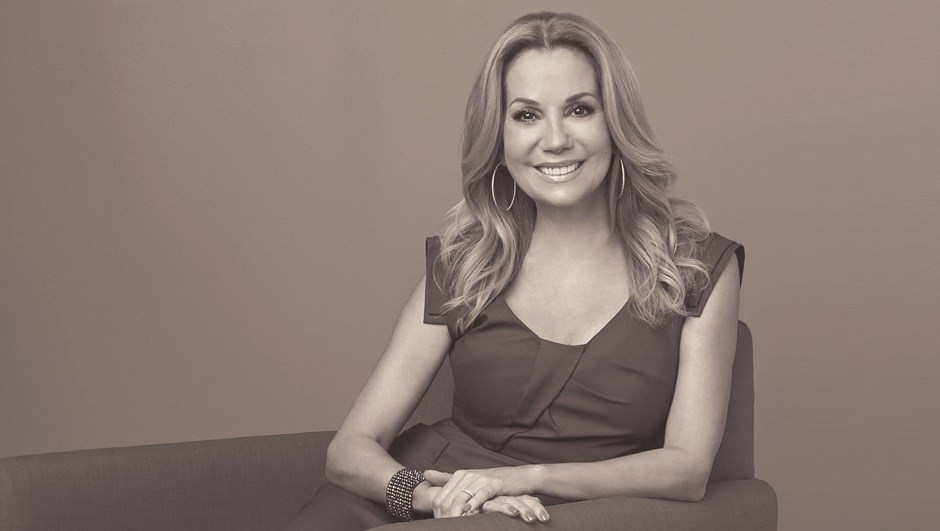 Image: Courtesy of NBC
For most of my childhood, my family honored God in a general sense but didn't know him personally. We were culturally Jewish on my father's side and culturally Christian on my mother's side. But our faith—and indeed everything about our lives—began to change one night when I was 12.
I came home to see my mother and sister in our living room, sobbing in front of the television. A couple years prior, President Kennedy had been assassinated, so I walked in thinking, What cataclysmic event has happened this time? But I discovered that my mother and sister had been watching one of Billy Graham's televised crusades. That night they both came to Christ.
A few months later, the Billy Graham Evangelistic Association released its first movie in theaters, The Restless Ones. It is about a girl at the cusp of making big decisions in her life. She asks herself whether she'll follow the way of faith or the way of the world. I went to see it at a small theater in our town, Annapolis, Maryland. As I watched, I heard a voice speak to me directly. Although it wasn't audible, I sensed God saying deep in my spirit, "Kathie, I love you. If you'll trust me, I'll make something beautiful out of your life."
At the end of the movie, someone in the theater stood up and announced, "Whoever would like to make this step of faith, come forward." I couldn't get out of my seat fast enough. My brother didn't want me walking into the crowd on my own and said, "You're not going anywhere." I spurted back, "Oh yeah? Stop me." He came with me to make sure I was safe. Standing at the front of the theater, I asked Jesus into my heart.
At that age, all I wanted was to become an actress and a singer. The Lord met me in a movie theater, in the very world I dreamed of being a part of. From that point on, God was with me at every twist and turn, every decision. The Holy Spirit would say, "Go that way. Go down that road," or, "No, Kathie, don't take that part. No, that will not glorify the Lord." God kept me on his path and eventually led me to Hollywood.
The story of my life is not the story of my faithfulness to God but of his faithfulness to me.
When I first got there, I met for Bible study with about a dozen fellow Christians who felt called to serve God through arts and entertainment. We were chastised far more by Christians than by anybody else back then. They'd ask, "How can you say you're a Christian and be in Hollywood?" I'd always respond, "How could I be in Hollywood and not be a Christian?" How could I put up with the work and rejection without the security of God's faithfulness?
But even in the entertainment industry, I never felt pressured to downplay or hide my faith.
That doesn't mean I didn't struggle, make mistakes, or break God's heart on occasion. But the story of my life—and I dare say any Christian's life—is not the story of my faithfulness to God but of his faithfulness to me.
During the 1990s, while I was co-hosting Live with Regis and Kathie Lee, I faced a wave of vicious attacks in the tabloids. I was accused of exploiting sweatshop labor in the factories that made my clothing line, then sold at Wal-Mart. The following year the news of my husband's infidelity broke. Frank and I both stopped watching TV and reading the papers. We focused on the Word of God. I chose to read what God said about us, not what the world said. We weren't new to the business; by that time, we knew how the Enemy worked. It became our Hebrews 12:2 moment, fixing our eyes upon Jesus, who endured the shame of the cross on our behalf.
When I was accused of awful things, and when the news came out that my husband had been unfaithful to me, the first phone call always came from Billy Graham, who had become our friend. Decades after I saw Billy on TV and the movie screen, he continued to share the same gospel hope with us directly: God loves you. God died for you. God has a plan for your life. And God is coming back to take you to glory. In a world where trends, people, fads, and politics change, the Word of God never changes. God himself never does. And Billy's message never did.
I said, "I love you" and goodbye to Billy at his 95th birthday party in 2013, not knowing that Frank would leave the earth before Billy. Last year, I got another call from the Graham family—this time from Franklin—to extend their sympathies the day that Frank died at age 84.
Frank passed away on a Sunday morning as we were getting ready for church. He was wearing my favorite outfit of his, a white shirt and tight black jeans. After his death, I felt at once the tragedy of losing him and the triumph of his life. While mourning the loss of the man I had been married to for 29 years, I felt the love of my coworkers, friends, and many others like I had never known.
A week after Frank died, I felt the Lord calling me to go back to the Today show and share about his life. I had no idea what I would say. I prayed, "Lord, give me utterance." I spoke from my heart, as I have for 40 years on television.
I sat in my chair in the studio, looked into the camera, and told viewers about the core of our Christian faith. I said that Frank died in complete peace, knowing that every sin he'd ever committed was forgiven, and with the hope that we would one day be together with the Lord. Our faith had always been the answer, and it could be theirs too.
I also shared a story from our last trip to Israel, when we went to the Valley of Elah—the place where David battled Goliath. Our friend Ray Vander Laan, a Bible teacher and historian, explained that the miracle of David and Goliath was not that a shepherd could kill a giant, but that David had a personal relationship with the living God who gave him the victory. Remembering David's story, we picked up stones from the brook. Ray looked at each of us and asked, "What's your stone? What has God already prepared you to do?"
I thought of God's promise from back in the theater—to make something beautiful with my life—and all that he'd enabled me to do in his name in music, television, and on Broadway. The question hit deeply for Frank, enough that I believed it changed his life and deepened his faith more than ever. Frank lived his last years focused on his stone and his legacy as a servant of God.
Our daughter graduated from high school right after we got home from Israel, and we gave her a stone. We said, "Cass, where are you going to throw it? You're going to throw it at Hollywood." (She's an actress and, like me, has discovered fellowship with other Christians in the industry as she strives to honor God with her career.)
A week later, our son, Cody, graduated from the film school at the University of Southern California, and we gave him a stone. We said, "Cody, where are you going to throw your stone to bring shalom to the chaos of the world?" That's the very purpose we were put on this earth for—that and that alone.
At this point in my life, having lost my father, my husband, and many others, I'm tempted to lose heart and just focus on the day I will finally be with them and Jesus. It's overwhelming at times since the world is so dark and so void of God's Spirit.
But Scripture tells us, "Let us not be weary in well doing" (Gal. 6:9, KJV). When I read that, I prayed, "Okay, Lord, you're going to have to help me be strong. You're going to have to help me with inspiration. You're going to have to help me keep going."
The Devil would have us give up. The Devil would have us stop sharing the Word. He would have us stop giving hope to the hopeless. And we can't fall for that. As much as we long for a different world, we have to stay in this one for now. It's up to us to make an impact for Christ until he comes or until he takes us. The words God spoke to me 50 years ago are just as true today, and for every moment I have left, I will trust him to work his beautiful plan for me.
Kathie Lee Gifford is a Today show co-host and the wife of late NFL star and commentator Frank Gifford. They have two children: Cody, who is studying screenwriting at Oxford, and Cassidy, who is an actress.
Have something to add about this? See something we missed? Share your feedback here.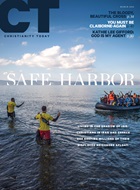 This article is from the March 2016 issue.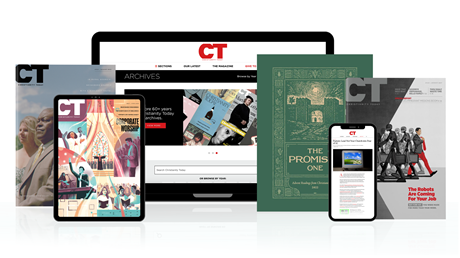 Annual & Monthly subscriptions available.
Print & Digital Issues of CT magazine
Complete access to every article on ChristianityToday.com
Unlimited access to 65+ years of CT's online archives
Member-only special issues
Subscribe
Kathie Lee Gifford: How Billy Graham Led Me to Christ
Kathie Lee Gifford: How Billy Graham Led Me to Christ