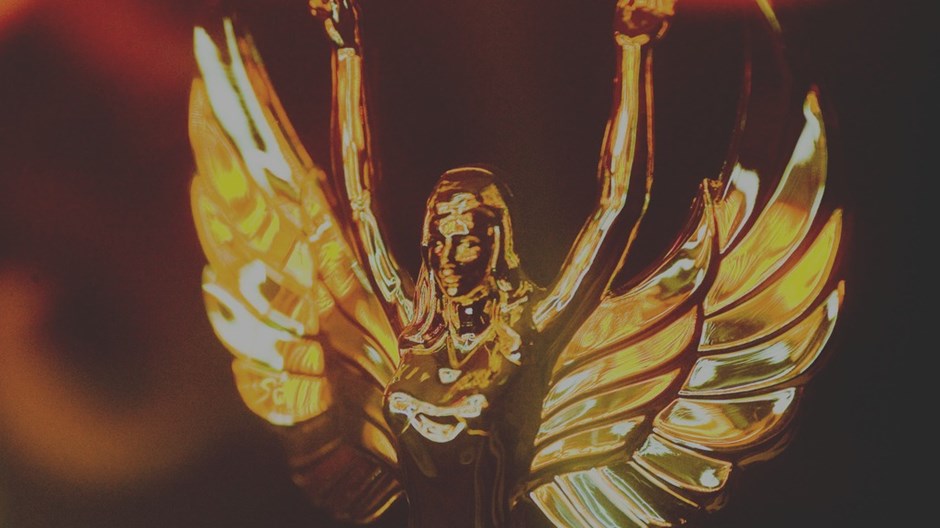 Come Mother's Day, our Facebook and Instagram feeds will fill with loving messages to mothers everywhere. From the excited husband who posts doting stories about his wife and their newborn to the granddaughter who praises her grandmother with a picture of last year's vacation, Mother's Day celebrates great work that moms do across ages and seasons.
I'm glad we do it. I think the work mothers do to raise children and make a home is valuable and vital to our society, and it may be the only thanks some moms get all year.
But our public celebrations often rank moms on their accomplishments, what they do or don't do on behalf of their kids. Mother's Day has moved from a celebration of mothers' roles to an unspoken competition for who does the most—or even the least.
Take the loving families who label their matriarchs the #bestmomever. As kids and husbands proudly declare, the best moms are the ones who stay up late with the baby and get up early to make breakfast. They make cookies for the soccer team and keep the garden blooming for spring. They run 5Ks while pregnant. They romance their husbands and keep the playroom tidy. (Seriously, these posts can go from moving tribute to "check out my awesome wife" really fast.)
It's a Supermom contest or a Mom Fail contest on the one day a year we should be loved for simply being a mom.
Who are these women who can juggle all these aspects of life without breaking a sweat? So many moms deny wanting to "have it all," but when you look at their schedules, that's what they're gunning for: a nice house, well-behaved kids, clean kitchen, and dinner by 5:30. And when the rest of us pale in comparison to the real or imagined "best moms" we know—we either feel sorry for ourselves or boast in our failures.
That's why posts and videos celebrating the hot mess moms go viral. Women proudly show off their own #momfails. (See also: Megan Hill's post on The Very Worst Trend Ever and our over-embrace of flaws.) Of course, these posts are often quite funny and a welcome relief for stressed-out parents. But our messes shouldn't define our motherhood, especially not on Mother's Day. It's a Supermom contest or a Mom Fail contest on the one day a year we should be loved for simply being a mom. The hashtag craze on Mother's Day, and every day, comes from our own hyperbolic culture.
I am not the best mom ever. Not close. Still, I absolutely believe I am the mom my kids need and, Lord-willing, a good parent to them. For me, being called the best feels like padding my ego on a good day and a downright lie on a bad one.
Motherhood has been less of a journey of personal accomplishments and more an ongoing reminder of my limitations. Call me the best mom, and all I'll think of are the ways I'm not: my short temper, my texting habit, my homemaking skills that pale in comparison to other mothers I know. The only reason I can do this work that God has called me to is because I don't do it alone.
God has come through with gifts of patience and grace that I cannot claim as my own. Plus, I have a husband who helps, a Mother's Day Out program that entertains my twins, and friends who offer to help whenever my three kids become too much to handle. As a mom who has her limits, I feel like I'm gaming the system. I don't have it all, but what I do have is not thanks to me alone.
I'm also far from the worst mom. As others suggest around this time of year, we cannot forget the ongoing suffering endured by those whose mothers were abusive, absent, or distant. There are, in our broken world, bad mothers.
This Mother's Day, I am not out to be evaluated by how much or how little I put on my plate, how busy my schedule, or how clean my home. I want to be appreciated for the mom I am to my kids, because no one else but me can be that for them. My identity as a mother includes both the ways I work for their good and the ways I admit that I need help.
I simply need to be the mom God made me to be, to the children God created for me. Instead of striving for the best or embracing the worse, I hope to be the kind of mom who repents when I sin, admits my limitations, and asks God for more grace the next day.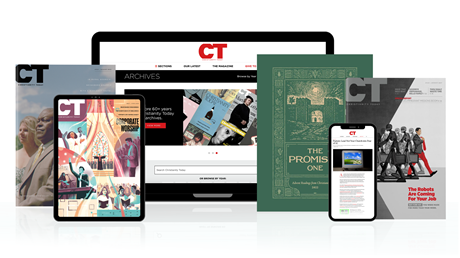 Subscribe to Christianity Today and get access to this article plus 65+ years of archives.
Home delivery of CT magazine
Complete access to articles on ChristianityToday.com
Over 120 years of magazine archives plus full access to all of CT's online archives
Subscribe Now
Don't Call Me the Best Mom Ever
Don't Call Me the Best Mom Ever