true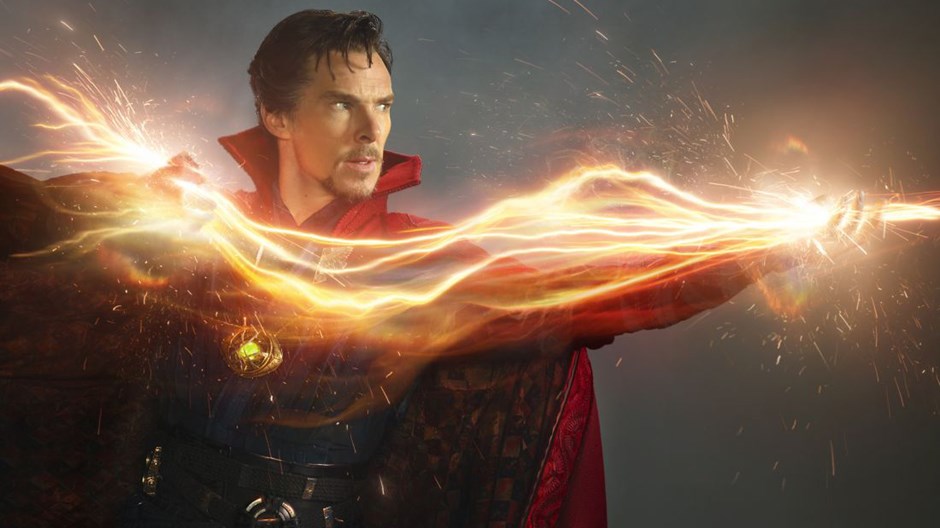 Image: Marvel Studios
I felt uncomfortable as my friend Danny and I sat down to watch the latest Marvel comic book movie. He and I have been watching big-screen heroes together for more than 20 years. From The Hobbit to Harry Potter, from Star Wars to The Matrix, from Batman to Ant-Man, we love these stories of lonely characters who are catapulted out of their comfort zones, reluctantly recruited into rebellions against evil, and transformed into sacrificial heroes. And apparently the rest of the moviegoing world agrees with us. What could be more ordinary?
But life has felt anything but normal during this week of dramatic and deeply troubling news. I didn't know if I could focus on, much less enjoy, Doctor Strange.
Nevertheless, as I drove home afterward, Danny and I couldn't stop talking about this latest variation on the classic hero story. It has an unusual twist that I find, um, strangely reassuring.
A thousand new film reviews and articles are tracing Strange's history. It's easy to learn about how Steve Ditko and Stan Lee, the pair who first imagined Spider-Man, designed this spaced-out sorcerer who battles evil throughout alternate universes.
And it's easy to see why director Scott Derrickson's adaptation for the Marvel movie super-franchise is such a success. First: Marvel is a machine that makes blockbusters. Second: Strange boasts standard-setting special effects. (Many say it's inspired by Inception, but its wildest moments have equivalents in comics that predate Christopher Nolan.) Third: Strange is played by one of this universe's biggest stars—Sherlock's Benedict Cumberbatch as the goatee-sporting, cloak-draped hero. And fourth: It sticks to the basic Iron Man outline—rich egomaniacal genius is humbled, saved by science, and finds direction and purpose as a soldier in the cosmic fight against evil.
The more I think about it, the more these two hours of "escapism" seem relevant.
Consider this: The primary villain seems strangely familiar. Kaecilius (Mads Mikkelsen) is a reckless bully who thinks he knows best about everything. He storms into the sacred sanctuaries (those that protect balances of power in the world) as if he owns them, and then threatens to tear apart the fabric of the world by slashing at it with his foolish pride. Watching this bad guy work was like imagining the delivery of nuclear codes to a dangerous egomaniac.
It seems like a good time to celebrate heroes who learn that matters of the spirit are essential.
Or this: As military force and technology prove as useful for advancing evil as they are for advancing good, it seems like a good time to celebrate heroes who learn that matters of the spirit are essential. And Strange's mentor, the Ancient One (played with unnerving authenticity by Tilda Swinton), is a living mash-up of religious traditions and ideas that emphasize spiritual warfare. She aims to "reorient" Strange's spirit "to better heal the body." (Some religious media voices are alarmed, saying the film promotes the occult. But I agree with Josh Larsen (ThinkChristian) who says, "[I]t would be a shame to dismiss the movie's Eastern-influenced, occult-inflected spirituality too quickly. After all, this is the first film in the Marvel Cinematic Universe to allow that faith in something bigger than ourselves—rather than science, technology, or alien ability—can be a source of power.")
Remember the director's own relationship with Christian faith (described in interviews about his horror films), and the film's obvious Christ-figure iconography. It's easier to see Strange as one of the "thousand faces" reflecting Christ's heroism in popular mythology. Manohla Dargis (The New York Times) calls Strange "a vaguely Christ-like, fallen and risen savior." And Steven Greydanus (The National Catholic Register) calls this "a redemption story, with an egocentric protagonist who needs to save himself before he can save anyone else."
That's true. But it's not just the breaking down of Strange's ego that intrigues me. It's the way he resists evil forces. As a doctor, he seeks to "do no harm." He's victorious through sacrifice—through serving a greater good at a tremendous cost to himself.
Afterward, as I discussed the movie with Danny, we became preoccupied with one question: What exactly is the benefit to Stephen Strange of refusing to use his newfound powers to heal and strengthen his own scarred and ruined hands?
I suspect that this is an important detail for Derrickson. Watch what Strange, with all of his genius and his mystic arts, chooses to do in a moment of crisis to save Earth from the ambitions of a cosmic superpower. It's a choice to experience infinite suffering in order to save the world from a madman's sins. In accepting his weakness, Strange understands his strength. His aching hands become a way to maintain contact with the world's pain, a tangible commitment to remaining acquainted with grief.
We're entering a time when neglected, oppressed, and abused communities seem suddenly more vulnerable than ever. Bullies, racists, and misogynists are empowered by the exaltation of one of their own. It is a call upon Christians to heed, not dismiss, those protests and cries. Christ calls us into empathy and mercy. We're not merely to pity the poor—we're to take on their sufferings, serving something greater than ourselves.
Am I making too much of this Marvel film? Maybe. But I find it reassuring that even a hero story as deliriously trippy as this one is knit together by an imitation of Christ: a savior plummeting through a portal into hell, then rising on the wings of a levitation cloak, bringing hope back to the world.
Thank goodness, we finally have a movie that has more to do with resurrection—of heroes, of ruins, of cities—than cathartic explosions. I agree with Justin Chang (Los Angeles Times): "It's nice to see a superhero movie where the skyscrapers do more than blow up for a change."
I recommend Doctor Strange to all fans of comic books, mythic heroes, religious allegories, and psychedelic special effects. And I'm with Steven Greydanus, who says that this movie is an exception to the rule: It "really ought to be experienced, not only on the big screen but in 3D—and if possible in IMAX."
Questions to Discuss and Consider:
What works best in this film? Which sequences are written, acted, and edited in such a way that you are drawn in and made to believe in what's happening?
What doesn't work for you in this film? (This viewer, for example, had trouble believing that Strange could learn these mystic arts as quickly as he does.)
The musical scores in Marvel films often get a bad rap. Some critics have called out this one as being an exception. What do you think of Michael Giacchino's music for Doctor Strange?
When we meet Dr. Stephen Strange at the beginning, what kind of man is he? Has he changed by the end of the film? If so, how and why?
In many action movies, the heroes speak boldly as if hoping to be quoted all the time. Strange often speaks in a quiet, almost understated, way that sounds almost… human? Talk about this and other ways in which Doctor Strange delivers the unusual and the unexpected. Do these variations strengthen the film?
Does Christine Palmer (Rachel McAdams) play an important role in the film? Or is she just another unnecessary superhero girlfriend? (Think carefully here. How would this story have been different without her?)
Talk about the Ancient One (Tilda Swinton). Is she a wise mentor? Does she have a character flaw, or is she to be entirely admired and trusted?
What is the difference between occult propaganda and make-believe? That is to say: Is this movie actively promoting sorcery? Or is the magic in this film meant as fantasy that can represent mysteries like matters of the spirt and the imagination?
Spider-Man stories are often summed by saying "With great power comes great responsibility." What do you the story of Doctor Strange is really about?
Angelica Jade Bastien (RogerEbert.com) claims that "Strange never grows much as a character since he proves to be right about far too much, justifying his ego and rank arrogance." Do you agree?
Bastien also argues that Doctor Strange "is essentially the story of a white man who travels to an 'exotic' land, whose culture and people he doesn't respect let alone know the language of. Yet somehow he just happens to realize he's a natural at magic and gets good enough to beat practitioners who have been doing this for years." This bothers her. Does it bother you? Why or why not?
In the film's second end-credits surprise, what do we learn about a major character? What decision is he making? Does that decision make sense, in view of what he's witnessed? Do you think he's acting in wisdom?
Jeffrey Overstreet is the author of Through a Screen Darkly and Auralia's Colors. He has an MFA in creative writing from Seattle Pacific University, where he now teaches writing. He also teaches a film-and-apologetics course for Houston Baptist University. He has been writing about art, film, and faith for more than a decade atLookingCloser.org.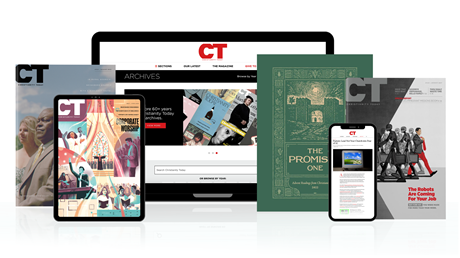 Annual & Monthly subscriptions available.
Print & Digital Issues of CT magazine
Complete access to every article on ChristianityToday.com
Unlimited access to 65+ years of CT's online archives
Member-only special issues
Subscribe
The Broken Hands of Doctor Strange
The Broken Hands of Doctor Strange