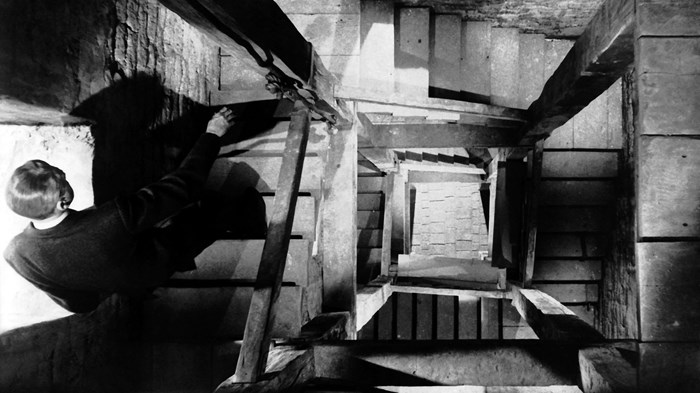 Image: Paramount Pictures
As I write this, we're less than 20 days from Election Day 2016. A great deal is at stake. It matters, doesn't it, what we do with our minds and our hearts during this time?
So why bother with movies? What film could possibly make a difference?
Last week, I invited readers to watch a documentary that does, I believe, matter. This week, my recommendation is a murder mystery—one that a 2012 survey of film critics declared to be "the greatest film of all time."
Vertigo? That creepy Alfred Hitchcock movie? The one that makes us so uncomfortable we want to throw things at the screen?
Hear me out.
Vertigo seems familiar at first: A suave and sexy detective on the verge of retirement is persuaded to investigate "one last case." Detective Ferguson begins following a mysterious and meandering woman to answer her husband's questions. Madeline becomes his most confounding mystery. The more he shadows her around San Francisco, the more obsessed he becomes. And as her mysteries prove unsolvable, he grows desperate to possess and control her.
Then, he loses her. Devastated, his ego shaken, his appetites unsatisfied, Ferguson falls into a funk. He wants back what never belonged to him in the first place.
He meets Judy, who bears a suspicious resemblance to Madeleine. Despite her protests, he molds her into the image of his lost ideal. We're dismayed by how he charms her, traps her, exploits her. How could this archetypal American hero—one played by Jimmy Stewart, no less!—morph into such a misogynist?
The way that Vertigo shifts our sympathies from the detective to his victim convinces me that it's as timely as ever. Oceans of ink have been spilled in the last few weeks on ...
1