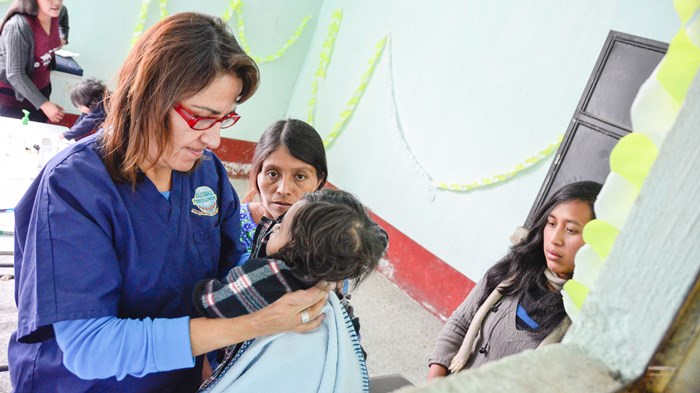 Jennifer E. Dyer, PhD is Executive Director of Hope Through Healing Hands, a non-profit organization whose mission is to promote a higher quality of life for citizens and communities around the world, using health as a currency for peace.
Global child health is an issue that affects all of us, and there are some things we ought to know about how this affects not only our Hispanic community, but really the entire world. Here are some of the things we need to know from an expert working in these social justice issues. What is the most important time in a child's life to contribute to life-long health?
The first thousand days of a child's life may be the most important in terms of impacting their health for their entire life. We mean from conception, so that's actually until about a little after two years old.
What are the critical needs of these first thousand days that Hispanic moms and families may not be aware of?
Making sure moms have access to good pre-natal care, making sure they're taking their folic acid, and their vitamins, access to a health provider, a caregiver, and then it also means having access to good nutrition for the baby, and for the mom, and clean water, which we sometimes take for granted here in the US. All of that is critical during those first nine months to prevent stunting issues for the health of the child, as well as the cognitive development of the child.
The next critical time is during the birth, having good skilled attendants; sometimes in developing nations, a mom might choose to have the child at home, which can often be dangerous for the mom, and many women die in that case. It's vital to make sure there's a skilled attendant for the birth, and then afterward, ...
1