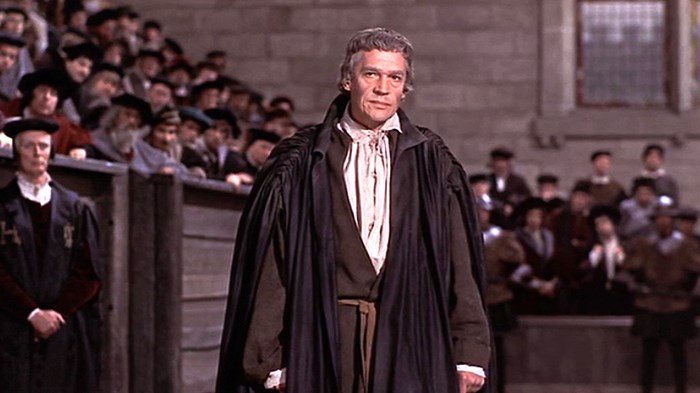 Image: Columbia Pictures
Don't worry. I won't spoil the ending. But you need to know (if you don't already) that something extraordinary is coming soon to a theater near you.
Before the clock strikes 2017, legendary filmmaker Martin Scorsese will deliver his passion project, a movie he's been planning for decades. It's based on a beloved novel by Shusaku Endo about a Portuguese missionary striving to serve persecuted Christians in Japan. And if Scorsese is true to his literary source, and brings his formidable powers to the occasion, he may well deliver one of cinema's most excruciatingly intense films about faith.
It's called Silence. And it corners Christians with a compelling question: Are there any circumstances under which a believer should openly apostatize? Is there any earthly authority who, if he commands a believer to publicly renounce his faith, should be obeyed?
I thought about Silence a lot this week as I revisited one of the most enduringly popular films about faith: A Man for All Seasons. How could I not? Here's another beloved drama in which the word "silence" plays a prominent role, and in which a faithful Christian is commanded to deny Christ's authority.
In both stories, silence is a matter of life and death. But in Endo's narrative, the silence in question is God's: Why will he not intervene and stop the persecution of Japanese believers? In A Man for All Seasons, silence plays a different—but equally important—role.
I recommend we prepare for Scorsese's film by revisiting this classic. Directed by Fred Zinnemann from a script by Robert Bolt (adapting his own stage play), and starring the great Paul Scofield as Sir Thomas More, A Man for ...
1