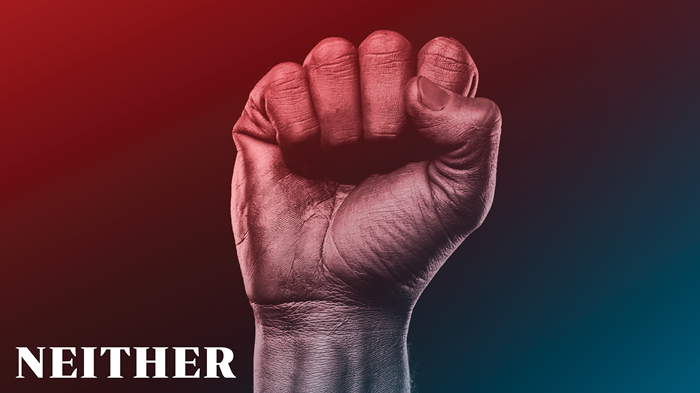 Image: Photo by Milan Ilic / Shutterstock
As a black Christian in an urban environment, I consciously struggle to give my allegiance to either political party. In this way, this election gives many white evangelicals a sense of what it's like to be a black believer in America today.
As an African American, I'm marginalized by the lack of compassion on the Right. As a Christian, I'm ostracized by the secularism of the Left. As a man, I'm greatly concerned by subversive attempts to deconstruct all "classical" definitions of manhood.
I fraternize with a remnant of people who have the cultural and theological aptitude to engage both Carter G. Woodson and G. K. Chesterton. We walk the tightrope between conservatives and progressives. We share an anxiety and sense of displacement in the current sociopolitical landscape.
I have had zero interest in either candidate this election. Many people are fearful about the next president, as they should be. Our newly appointed chief will likely nominate Supreme Court justices. The thought of either candidate appointing justices scares me. Many Clinton supporters seek a secular utopia that progresses past logic. Many Trump supporters want to resurrect bigoted ideologies. Neither of these Americas is great to me.
True Liberation
Ideally, fellow black Christians and I could thrive at the table with conservatives because we agree on a moral code. But it has been shocking to see some conservatives perform verbal gymnastics to support a candidate who has questionable character and vacillates on basic conservative principles.
Further, many of our conservative brothers and sisters have justified or ignored the deaths of Tamir Rice, Trayvon Martin, Michael Brown, and other young black men. Many claim their Republican ...
1
You have reached the end of this Article Preview