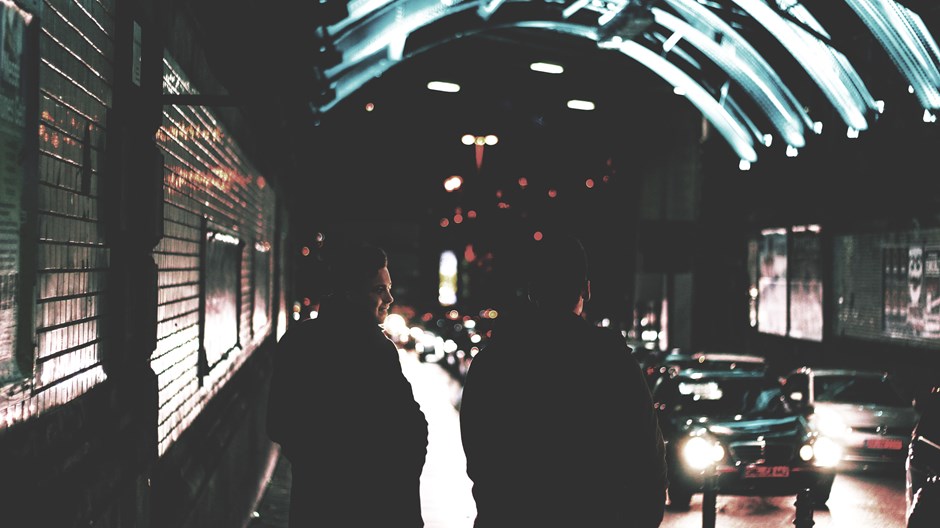 Image: Tom Sodoge / Unsplash
CINCINNATI — What do a middle-aged transvestite cabaret performer, a millennial adoptee from South Korea, a former prison inmate, and a city councilmember all have in common?
It may sound like the beginning of an off-color joke, but it's a serious question that the co-founders of Cincy Stories can answer, because they've met each of them.
Executive Director Shawn Braley and Creative Director Chris Ashwell know that these people—with such diverse interests and backgrounds—share geographical space in central Cincinnati. That's not where their connections end, however: They all have stories to tell and much to learn from one another.
The idea of a storytelling event series began in November 2014, when Braley, a non-denominational pastor, was brainstorming about connecting with his unchurched or "de-churched" neighbors. He knew they wouldn't be interested in any religious activities hosted by Sanctuary Over the Rhine, a church plant Braley co-leads. He would have to find another way, and it might not look like anything he'd ever seen a church do.
Braley said listening to StoryCorps and The Moth podcasts—hearing strangers' stories that caused him to empathize with those whose lives looked much different from his—inspired him to consider another approach to community building and outreach. Braley and Greg Knake, a fellow leader at Sanctuary OTR, hosted the first Cincy Stories live event at a nearby pub on February 3, 2015. That night, Knake and Braley saw potential in recording and sharing the stories from the stage. That's how Ashwell got involved.
At the time, Braley worked at a restaurant with Ashwell, but they didn't spend time together outside of work. That changed when Braley asked if Ashwell would be interested in filming one of the events. Soon after, the group began asking how these life stories might generate interest and affect change in their community.
'You Still Let Me Tell My Story?'
In 19 months, Cincy Stories has expanded far beyond their expectations. They now host a website and YouTube channel with archived footage of live events and stories produced from individual interviews. In June 2016, with the help of a grant from a local foundation, Cincy Stories opened an interactive story gallery at a newly remodeled storefront in the Trevarren Flats development in Walnut Hills. Through various media, the space showcases stories of the people who live and work in the neighborhood, and it also houses a "story booth" for recording. Visitors can drop in for free coffee, water, air conditioning, and conversation. On occasion, Cincy Stories partners with local vendors to provide free meals, and periodically they host listening events.
Though Braley works as a pastor and church planter, both he and Ashwell made it clear from the beginning that they don't want Cincy Stories to be run by or formally affiliated with Braley's church for a number of reasons.
Ashwell, for one, isn't religious—yet he believes that narratives shared through the storytelling initiative can bring people together and provide the kind of community that people desire, whether or not they attend church.
"There are things about the church environment that I'm jealous of," said Ashwell.
Community is one of them. Not being part of a faith tradition can leave people feeling detached, and as he has watched the diverse group of people in Walnut Hills come to tell their stories, Ashwell has met people like him who have no plans of attending church but want meaningful and consistent fellowship.
"This gentleman came in and loved what we offered so much, that he could talk with people in his community, and he said he'd been missing that for over 10 years since he'd stopped going to church," Ashwell said. "He said, 'When's your next event? Would it be okay if I made a big pot of spaghetti and brought it for everyone to share and anybody who wanted to eat it could eat it?'"
Both Braley and Ashwell also said they've had atheists and speakers from the LGBT community share their stories in the booth and on stage—storytellers who may not have entertained the idea had the project been run by a church.
Braley wants to bring people to Christ, but he's careful not to create relationships for a kind of "bait and switch." He described his initial mindset going into the church-planting process as somewhat "colonialist," but he said the more he's gotten to know people, the more he's come to believe he has to become part of the neighborhood's fabric before hoping to have enough rapport with people that they would ask him about his beliefs.
"Usually people are incredibly curious about why we're doing this," Braley said. "What I see often is, 'Wait…there is a pastor overseeing this, and you still let me tell my story?'"
Knake frequently uses the word "tension" when describing support for an initiative that doesn't explicitly share the gospel and welcomes people who share viewpoints contrary to his church's teachings. Sanctuary OTR, along with other donors, financially supports Cincy Stories. Several members of the missional group take part in the initiative in one way or another, but Cincy Stories is not owned or operated by the young church plant. Cincy Stories' focus on narrative and providing people with a place to belong, however, complements Sanctuary's take on theology and mission.
"We really see Scripture as a story, rather than a disconnected body of different things all kind of thrown together," said Knake. "We see Scripture as a big story that God's telling about how he's putting [the world] back together again."
According to Knake, the conversation among leaders at Sanctuary OTR regarding the church's involvement with Cincy Stories is ongoing. They don't want to hide the connection, but they also don't want to undermine any progress Cincy Stories has made in the past year. Authenticity is important to Sanctuary OTR, and Knake acknowledged that often people don't feel comfortable being "real" about who they are at church because they fear they won't fit in.
Voices at Cincy Stories go uncensored, which means anyone with the microphone can swear and share parts of their lives that test the audience's openness to listen. Braley said there have been some people within the church who haven't been too thrilled about some of the content shared, but the number of concerned parties has been smaller than he anticipated.
Scores of stories have already changed the way Braley approaches conversations and looks at people where he lives. He's heard a Mexican immigrant recount her border-crossing story in front of a live audience and watched her daughter in the first row listening to the tale for the first time. Sitting in the storefront passing time with strangers using story-starter cards, a man admitted he was in prison for a year after being wrongly accused of murder. The list continues with activists, veterans, artists, business owners, and others. The depth and breadth of the stories shared through Cincy Stories confirms Braley's maxim that "listening is an act of love."
The Story Solution
Establishing a semi-permanent location has made Cincy Stories even more personal. With so many people with varying levels of need coming to the storefront, Ashwell and Braley have already gotten to know people who are homeless, have drug addictions, live in abusive situations, and lack jobs. Both men keep cards from health and human services agencies handy to direct visitors to the appropriate resources.
"We're going to meet people with needs we can't meet," Ashwell said.
Braley said he's been amazed to see young professionals in the storefront sitting next to people who grew up in the neighborhood—some who are drug dealers or have been incarcerated—sharing stories from their lives.
"As a pastor and a Christian, it's a very missional thing," Braley said.
Since opening the storefront in Walnut Hills, Braley and Ashwell have befriended some young men whom most would consider a nuisance. After the Cincy Stories crew served biscuits and gravy one morning, several of them asked for some trash bags.
"When we asked why, they said they wanted to clean up the streets because now that their stories are being heard; they feel like the neighborhood is theirs, as well, and they wanted to take some ownership of it," said Braley.
Kevin Wright, executive director of the Walnut Hills Redevelopment Foundation, said the Cincy Stories approach offers a possible solution to the frustration lifelong residents face with revitalization efforts. Wright explained that people who have lived in an area their whole lives can start to wonder whether they're going to be displaced or alienated when development and investments change the physical and demographic makeup of their neighborhood.
"I think Cincy Stories is allowing people to feel valued and respected, and feel like their voices and who they are is an important part of the neighborhood and will continue to be an important part," Wright said.
As a community developer, Wright has witnessed how when real estate values increase and draw new businesses and populations, people face the challenge of getting to know others from diverse cultural and economic backgrounds whom they haven't interacted with before.
"That's a real problem, and that's why I think Cincy Stories is important," he said.
While Wright hasn't shared any of his own stories, he's attended live events and seen people connecting with one another.
"It's a simple thing, but it's very powerful," said Wright.
With Cincy Stories continuing to grow and evolve, the project could eventually reach Cincinnati's 52 neighborhoods. Braley admitted that it's a long-term goal and will take more money and staff, but he'd like to see the effects of storytelling spread across the city.
"Jesus is obviously the inspiration for this," Braley said. "The marginalized people and the people on the outskirts: He loves them and just listens to them, and that's why they're drawn to him. We want to replicate that."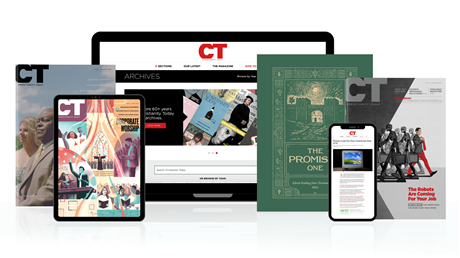 Subscribe to Christianity Today and get access to this article plus 60+ years of archives.
Home delivery of CT magazine
Complete access to articles on ChristianityToday.com
Over 120 years of magazine archives plus full access to all of CT's online archives
Subscribe Now
How Uncensored Storytelling Helped Cincinnati Churchgoers to See Their Real Neighbors
How Uncensored Storytelling Helped Cincinnati ...