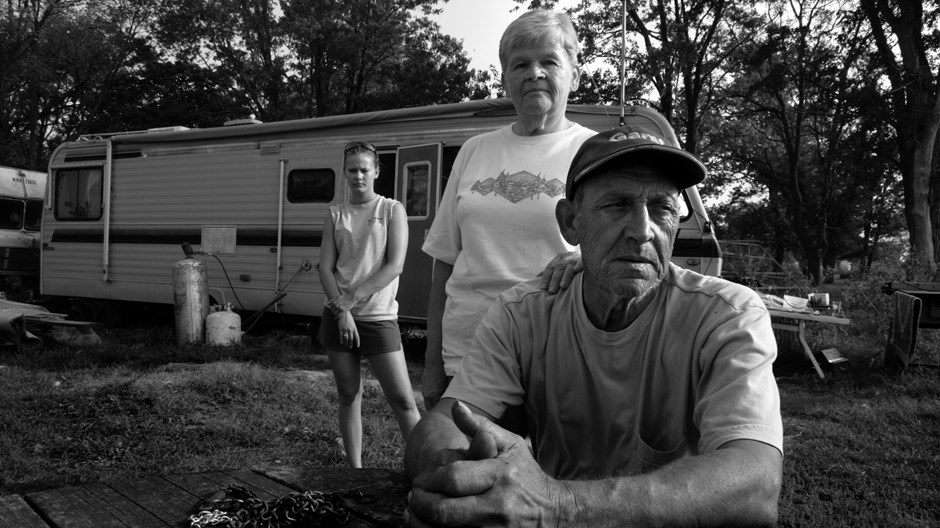 Image: Kuni Takahashi / Getty Images
I never saw the Donald Trump phenomenon coming. Even as someone with many conservative friends and family members, I didn't know anyone who supported him during his Republican run. But nearly everyone I know either has a college degree—which statistically narrowed one's chance of voting for Trump in the primaries—or lives in a city, or both.
Trump's ascent ultimately revealed a large demographic of Americans who were off my radar. Early primary polls showed that his supporters were more likely than voters overall to be poor, white, without higher education, and from rural counties or small towns. Though class conflict and rural/urban divides are not one and the same (there are people of all classes in small towns and in cities), their overlap exposes profound class and cultural divisions in America.
Many evangelical leaders have publicly grappled with Trump's popularity. As America clusters in cities and suburbs—now home to a record 80 percent of the population—our church planting, poverty relief, and outreach ministry have shifted accordingly. For many, rural communities and small towns are faceless places we road-trip through on our way somewhere else.
The rise of Trump brought for me conviction of sin: I did not have ears to hear and take seriously the suffering and frustration of impoverished whites in what one reporter has called "the vast open reaches of the country." Many small-town and rural communities face unprecedented crisis. Their pain is now driving our national political life.
Since the 1990s, evangelicals have increasingly focused on "strategic" church planting in elite centers of cultural impact. Pastors like Timothy Keller helped us rediscover the important role of cities in shaping culture. Scholars like James Davison Hunter emphasized the cultural impact of small networks of elites. Churches embraced cities, the arts, and the academy with new fervor. They dedicated themselves to bringing the gospel to post-Christian sophisticates. They began church-planting initiatives like City to City through Redeemer Presbyterian Church (Manhattan) and the Send Cities project from the Southern Baptist North American Mission Board.
Simultaneously, a growing movement of evangelicals rediscovered the biblical vision of economic and racial justice. Because many of the leaders of this movement—from Robert Lupton to Shane Claiborne—are urban dwellers, and because of decades of white flight and urban poverty, their focus tended to be on inner-city areas.
Together, these two powerful—and indeed, needed—trends meant that emerging evangelicalism had a decidedly urban focus and feel. Due to gentrification, cultural elites and urban poverty often occupied the same areas; volunteers tutoring kids in the projects sat blocks from a trendy, locally sourced restaurant.
Meanwhile, in small towns and rural communities, the working class struggled for work and relevancy. In his Vox essay "The Smug Style of American Liberalism," Emmett Rensin traces how the political Left came to resent and belittle the white working class. Poorer whites, once a key base in the Democratic Party, no longer have a place in a fraternity dedicated to "the educated, the coastal, and the professional." In 1948, 66 percent of manual laborers and 60 percent of farmers voted Democrat. By 2012, Democrats possessed only a 2-point advantage among white, working-class voters.
Rensin writes, "A movement once fleshed out in union halls and little magazines shifted into universities and major press, from the center of the country to its cities and elite enclaves." Cosmopolitan culture dismissed the white working class as ignorant, racist, or aggressively backwards. Even in today's purportedly accepting and inclusive society, these negative stereotypes abound.
In her new book, White Trash: The 400-Year Untold History of Class in America, historian Nancy Isenberg notes how Sarah Palin and the Robertsons of Duck Dynasty capitalize on a "redneck chic" populism. Yet, this phenomenon continues to feed deep, historic class divides. One journalist, Isenberg notes, described the complex and contested identity of working-class whites: "If you think you're a redneck, you think you're hardworking, fun-loving, and independent. If you don't think you're a redneck, you think they're loud, obnoxious, bigoted, and shallow."
I have begun to wonder if educated, urban evangelicals—wherever we fall on the political spectrum—unintentionally mimic what Rensin identified as smugness toward the white working poor. In our commitment to the city and snobbery about quality coffee, have we forgotten the least of these outside the city limits?
The rise of Trump brought for me conviction of sin: I did not have ears to hear and take seriously the suffering and frustration of impoverished whites.
In 2015,as the Left mocked Kentucky clerk Kim Davis and elite evangelicals focused on cities, the rural white working class continued to fall into unprecedented social disintegration. Economists Anne Case and Angus Deaton recently found that over the past 15 years, whites without college degrees are dying younger, in spite of increased life expectancies across other demographics. Suicide, drug overdoses, and liver disease related to alcohol abuse are tragic culprits.
Blue-collar workers struggle for jobs following the collapse of manufacturing, construction, and mining industries their small towns long relied on. The college education gap between rural and urban areas is growing, and those without degrees have the hardest time finding work. Across the country, rural areas report higher unemployment and higher poverty levels than both cities and suburbs.
Among the white working class, virtually every statistic indicating community instability and decline is on the rise. Opioid use is epidemic. Meth and heroin are prevalent. According to the Austin Institute for the Study of Family and Culture, nearly 60 percent of poor, rural whites and 85 percent of poor, rural blacks give birth out of wedlock. For the first time in over a century, white women in poverty are increasingly dying in the prime of their lives, before age 60. The Washington Post reports that medical advances that extended life expectancies are "now being overwhelmed" by "opioid abuse, heavy drinking, smoking, and other self-destructive behaviors."
These bleak realities have left communities hurt, angry, and desperate. Not coincidentally, counties where mortality rates among whites are rising were far more likely to support Trump. According to research by the RAND Corporation, Trump supporters often feel "voiceless"—they believe they have no say in the direction of the government or society. They feel left out and left behind. It's easy to understand why they would be drawn to an authority figure whose basic message is, "I see you; I hear you; you matter; I'll fight for you."
Though more media outlets have begun to cover the issues gripping the rural poor, there is still the question of where the church fits into all of this. The Atlantic's coverage of the "lonely poverty of America's white working class" briefly mentions faith: "Many said their faith was helping them get through their ongoing troubles, yet they rarely or never went to church. Some felt ashamed to be around people because they were out of work." In Charles Murray's landmark book, Coming Apart, he notes that, compared to the upper 20 percent of American earners, the bottom 30 percent is significantly less religious. Historian Thomas Kidd wrote that many in the working class identify as Christians, though "growing numbers of them are functionally secular—never attending church, and having only vestigial remnants of Christian beliefs."
In a recent op-ed, J. D. Vance discusses how Christianity sustained him through his turbulent, working-class childhood. Yet, with plummeting church attendance among poor whites, "faith has become deinstitutionalized. They may watch megachurch broadcasts or join prayer circles on Facebook, but they largely avoid the pews on Sunday."
Of course, Christian identity remains a mainstay in small-town America. Anyone who stops at a rural gas station sees the outward markers of Christian culture—T-shirts proclaiming "God Bless America" and "Jesus Loves You"—amid snacks and football paraphernalia. But how are churches responding to the social crises in small towns and rural communities?
Writers like Joel Salatin and Wendell Berry have cited a "brain drain" in small towns in the past half-century—those who can leave, leave. What's left is a collective lack of formal education and, in the church, a lack of doctrinally rooted teaching. Vance writes that evangelicalism among poorer whites, with its culture war sermonizing and fascination with the apocalyptic, has largely lost focus on robust theological teaching and spiritual formation.
A friend of mine whom I'll call Dave left his hip Northeastern metropolis to plant a church in a middle-of-nowhere Southern town. When asked why, he answers simply, "People here need the gospel." Some families in Dave's church drive over an hour to be there. They tell him, "We can't find churches in our area that have solid teaching like this."
Working in a rural county has exposed Dave's biases. He told me that, for the first time in his life, he has been forced to confront overt racism among church members. "Frankly," he said, "I'm way more comfortable with the urban college student sleeping with his girlfriend than when I hear an elderly man in my congregation talk about 'wetbacks.' " He's learning to call his congregation to repentance, yet still love and value each of them, whether their sin is culturally acceptable or not.
Another rural pastor told me it is hard to convince qualified, trained, energetic pastors "to move to a dying town." When church planting conventions spotlight city plants from New York to Los Angeles to Houston, planters like Dave feel a lack of institutional support; some colleagues are mystified by his decision to move to a place they've never heard of. Though he embraces the renewed focus on urban church planting, he thinks that the gospel compels the church to seek out "nonstrategic" places as well.
As rural whites face the grave at younger ages, watching their communities collapse under the weight of drug abuse, suicide, and decline, we need the church to lead in holistically proclaiming resurrection. The challenges facing small towns are too big for one church to solve. But wealthy urban and suburban churches, ecclesiastical networks, and denominations can listen well to rural voices.
We serve a Savior whose ministry on earth was often "nonstrategic," one who reaches the forgotten, despised, and marginalized. Jesus was from a backwater town, a ridiculed, nowhere place. America's Nazareths are longing to hear the Good News.
Jen and Tony Holmes Curran graduated from Regent College in Vancouver, and now co-pastor a church in Oceana County, Michigan, one of the poorest counties in the state. "We expected to be in a city," Jen said. "We thought that's where poor people were." "Even among people who are compassionate and justice minded," she added, she hears stereotypes about trailer parks and poorer whites.
Jen and Tony's congregation, New Hope Community, seeks to be a place for the "relationally and economically poor," where rural working-class people can feel at home. Congregants face mental illness and addiction, trauma and abuse, and the kind of grinding poverty where families of five live in one room. Even amid struggles to afford Bible study curricula or a photocopier, New Hope began a monthly food pantry that feeds 170 families.
"It's a tight community here; people know each other and can extend care in a different way," Jen says.
She and her husband love knowing everyone by name at the local restaurant. She tells me that her congregation teaches her about grace; "we know God better by knowing poor people."
So Here's what I'm learning: Though I'm still not voting for Trump, #NeverTrump is not enough. As a public figure, Trump deserves criticism and critique, but as I've watched some in the media and popular culture mock and dismiss his white working-class base, I wince. To simply stand aghast at this presidential race without heeding the suffering, anger, and needs of poorer, less-educated whites makes us hypocrites. I have been a hypocrite.
A mentor of mine used to say, "The first way to love someone is to be intrigued by them." Faced with class and cultural differences, I want my first instinct to be interest in the story behind the political conviction. But to hear the hurt and see the concerns beneath what I might have deemed irrational anger or misguided patriotism, I've had to repent of my own latent smugness.
With a deep love for the city and a focus on justice for racial minorities, I did not have the categories for the critical need growing on the distant, rural horizon. But urban evangelicals like me can prayerfully, financially, and tangibly support our brothers and sisters working in rural areas. Our churches can partner with theirs. Christian entrepreneurs can create opportunities for blue-collar businesses; counselors and medical professionals can provide low-cost care.
But any of these efforts will require us to first care enough to pay attention, to listen, and to learn about the pain of oft-forgotten places. For me, this is a lesson in humility.
Though strategic planning and demographic trends are important, our calling as a church is not to any grand strategy of cultural impact but a human-scale call to real people—Dave's conviction that "people here need the gospel."
Tish Harrison Warren is a priest in the Anglican Church in North America and works with InterVarsity's Women in the Academy & Professions initiative. She is the author of Liturgy of the Ordinary: Sacred Practices in Everyday Life (IVP, December 2016). More at
TishHarrisonWarren.com.
Have something to add about this? See something we missed? Share your feedback here.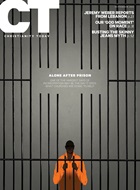 This article is from the September 2016 issue.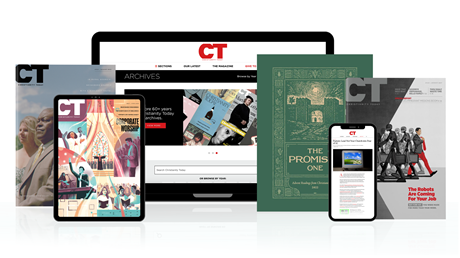 Annual & Monthly subscriptions available.
Print & Digital Issues of CT magazine
Complete access to every article on ChristianityToday.com
Unlimited access to 65+ years of CT's online archives
Member-only special issues
Subscribe
I Overlooked the Rural Poor—Then Trump Came Along
I Overlooked the Rural Poor—Then Trump Came Along