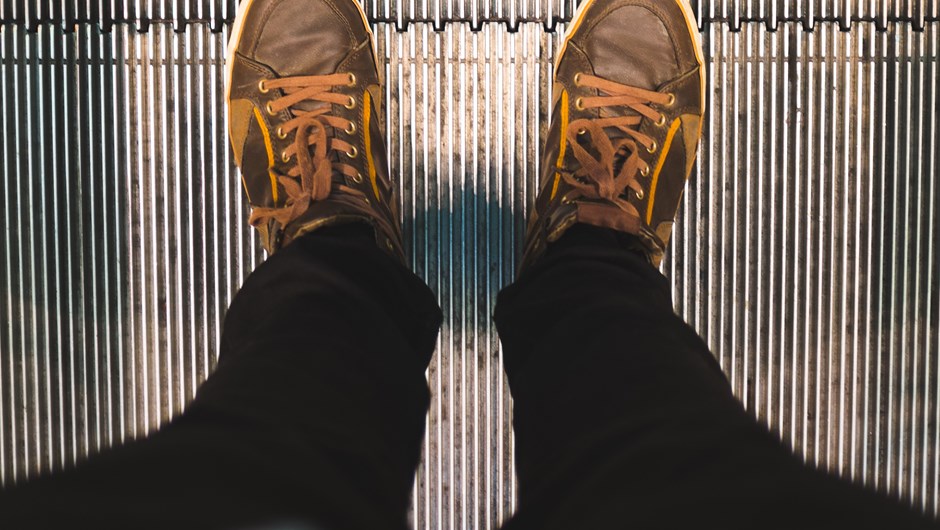 Image: Leandro Crespi / Stocksy
An enthusiastic group of 20-somethings from Immanuel Church of the Nazarene in Lansdale, Pennsylvania, recently gathered to share what they love about their congregation. One noted the modern worship music and relevant messages at Sunday morning services. Another said the spiritual depth of the community challenges her to follow Jesus. Still another mentioned the friendships built during a mission trip.
When one 22-year-old offered her two-word answer, every head nodded. It wasn't the name of a program, but a person: Bill Wallace.
Whether he's attending their Bible study, showing up to a basketball game, or simply saying "hello" in the hallway, Wallace has made it his mission to ensure that young people know they matter.
Wallace is 76 years old.
Remembering a childhood when adults failed to show up for his important events, Wallace resolved that no young person at Immanuel would experience the same on his watch. Now Wallace and a cadre of senior adults keep showing up—not only at church, but all over town—to cheer on young people and remind them that they have a family at Immanuel. He's even written a passionate manifesto to recruit other seniors to join his cause.
Our team of researchers at the Fuller Youth Institute at Fuller Theological Seminary had the chance to meet Wallace and other Immanuel members as part of our four-year study of US congregations that are effectively engaging 15- to 29-year-olds. The 250 evangelical, mainline, and Catholic churches we studied represent more than 20 denominations, in nearly 40 states, ranging from new plants to churches more than a century old. Half of the congregations were predominantly white, while one-third were multiracial. The rest were historically black, Latino, or Asian American congregations.
The broad cross-generational appeal of Immanuel and many other churches stands in stark contrast to most American congregations. While young adults ages 18–29 make up 22 percent of the adult US population, they represent less than 10 percent of US churchgoers. With age can come great wisdom and depth, but few young people are receiving what older churchgoers can offer.
Relational warmth is often more powerful than big-budget programming.
The churches we studied are bright spots, but the reality is that the broader church landscape is gloomy. As has been widely reported, American churches of all denominations are losing the adherence of youth and young adults, and are shrinking in size. The Pew Research Center found that the share of American adults who identify as Christian fell from 78 to 71 percent in a recent seven-year period. The corresponding increase in those who identify as "religiously unaffiliated" (which includes atheist, agnostic, and "nothing in particular" or "nones") jumped by almost 7 points, from just over 16 to 23 percent. And Pew's research indicates that fewer than two in three young adults claim any religious affiliation at all.
A few decades ago, Immanuel reflected these broader trends. Its membership shrank so drastically that the remnant considered closing the church. Now, young people sit front-and-center in Immanuel's Sunday morning worship every week. Embedded both in a community where churches are struggling to retain young people and in a denomination that is not growing in the United States, Immanuel has more than doubled in size over the past decade. Young people—who make up one third of the congregation—are commonly referred to as the church's "headlights." We heard high school students assert, "Every day, every week, I feel like I'm supposed to be here."
Immanuel is a special place. And our research suggests its success with youth and young adults is neither unique nor impossible to replicate. The secret to their growth flies in the face of what many churches think they need in order to attract young people.
8 Things Your Church Doesn't Need
A long list of qualities had less predictive value in the 250 exemplary congregations than we expected. Here are qualities that did not end up mattering as much as churches often assume among churches effectively engaging youth and young adults:
​A trendy location or region of the country.
A specific denomination.
A "culturally relevant" pastoral teaching style, including pastors' attire.
A precise size. We found no evidence of a Goldilocks effect, with some churches being "just right" in size. We saw no statistical relationship between church size and ability to draw young people. Our study respondents were drawn to a 100-member African American church in downtown Chicago just as powerfully as to a 10,000-member megachurch in Georgia.
An exact age. We learned just as much, and saw just as much evidence of life change, in churches that were over a century old as we did in churches that were barely five years old. When it comes to churches that "grow young," there is no age discrimination. St. John the Evangelist, a Catholic parish in Indianapolis, is one example: the church is more than 140 years old but has undergone a dramatic revitalization over the past two decades. Today, more than two-thirds of its parishioners are youth or young adults.
A big budget. It's a bit of a tautology, but churches that grow young intentionally invest in young people, and most often that includes a financial investment. But not always. Less-resourced congregations creatively support young people in other ways. In one congregation that is unable to pay staff members besides the senior pastor, we heard this kind of statement over and over: "It's like family here. I can be myself with these people—they accept me for who I am." Relational warmth is often more powerful than big-budget programming.
Contemporary worship. It's not that worship style is unimportant; it's just that there is no one "right" worship style for attracting teenagers and emerging adults. Our research indicates that while many young people are drawn to casual, contemporary worship, others are drawn to high-church liturgy. While the churches we visited were likely to prefer modern worship in some or all of their worship services, they didn't depend on that alone as a magnet. A United Methodist church in our study offered three unique styles of worship on the same Sunday morning, with teenagers and young adults attending each of the services about equally. Several of the young people told our team that the worship style isn't as much of a reason they love the church as the relationships and community formed among the people attending the service.
A big, modern building. Some of the congregations that are most effective with young people have state-of-the-art facilities. But not most. The majority of the effective churches gather in decent, but not spectacular, spaces. Some don't own their facilities and are creatively meeting in local schools, like District Church in Washington, DC, and Flood Church in San Diego. A majority–Asian American church on the East Coast worships in a school now, but plans to build soon. Their dream doesn't involve a fancy worship center, though. They hope to build a community center in which the church will rent space while the building houses various neighborhood nonprofits throughout the week. Other congregations gathered in living rooms. For teenagers and young adults, feeling at home in a congregation transcends size or architectural style.
Founded in 2003, Fellowship Memphis is one such church without its own building. To model for young people the diversity of both the city and the church, Fellowship meets in schools in three neighborhoods, rotating teaching pastors and worship teams.
Church leaders' support of local schools goes beyond paying rent; they have sponsored building improvements in classrooms, auditoriums, and the teachers' lounge. They've also helped with after-school tutoring. Pastor John Bryson wants congregants across generations to know that more than half of the kids who attend school where they worship are failing to meet grade-level standards, and to lie awake at night wondering how to help.
This was an inescapable theme across the many churches we studied: They want to be the best possible neighbors within their city. The churches "growing young" consistently showed high involvement and creativity in their commitment to be good neighbors and to involve young people in the process.
The 'bright-spot churches' we studied are eschewing leadership models that elevate personal charisma and centralized control.
Perhaps meeting in schools has furthered Fellowship's hope to grow a multiethnic church. About 40 percent of its members are nonwhite. In one of America's most historically segregated cities, the young people at Fellowship name ethnic integration as a draw. In the words of one teen attendee: "In my school, everyone's integrated. But when it comes to churches, there's so much segregation in town….When I bring a friend, they're like, 'Oh wow, this is different.' " This high school student noted that many of Fellowship's leaders have adopted children of other ethnic backgrounds.
Fellowship's young members were quick to correct us when we asked if reconciliation is the primary goal. "Racial reconciliation is not the goal; the goal is the gospel," said one young adult. "The gospel is to love the people in your neighborhood, at work, and at the gym. Those are the people we're asked to engage with as we live out the gospel. We hear, 'What does your dinner table look like? Who are you inviting into your home?' That's where life change comes, when your table has people who are different from you. Reconciliation is just part of the gospel."
Given the dearth of young adults who remain in Memphis through their 20s, Fellowship challenged members in that stage of life to stay and invest in their city. When church leaders purchased the URL fellowshipmemphis.org, they also bought ilovememphis.org, eventually starting the Choose 901 campaign to encourage young adults to live, teach, and serve within the 901 area code. Realty data show that Memphis is one of the most popular cities attracting young people in 2016. We can't help thinking that is in part due to a church that sparked the passion of a whole host of young people.
Handing Over the Keys
Our research suggests that the involvement of senior leadership—senior pastors and other central figures in the church organization—plays a major role in effectively engaging young people. But the "bright-spot churches" we studied are eschewing leadership models that elevate personal charisma and centralized control. Instead, they have adopted what we began to call "keychain leadership." In this model, leaders remove the keys of power and authority from their own keychains—sometimes quite literally—and hand them to young people who are ready.
Immanuel has practiced keychain leadership for the past two decades by giving teenagers and young adults a seat at church board meetings and inviting them to make decisions that matter for the whole church. One previous senior pastor inspired a vision for the future and involved every person from age 8 to 80 in an intergenerational strategy to implement that vision.
The fruit is found in young people such as the teenager who runs the sound board as competently as any adult, and possibly more consistently. There are no "future church" young people here, only full-fledged members—of all ages—pitching in to do the work. Similarly, at Fellowship Memphis we heard, "Anything an adult can do on Sunday morning, a teenager can do." Rather than simply consuming goods and services provided for them, these young people play a load-bearing role in the congregation.
A Priority Everywhere
There can be a wide gap between rhetoric and reality when churches set out to make young people and their families a priority. For example, a church may think they are prioritizing young people by hiring a youth pastor and setting aside the "youth basement" over which teenagers can exercise dominion. It's a musty dominion, but as long as no one can hear them down there, all is well and they're probably happy.
Perhaps it's no surprise that our exemplary churches don't take this approach.
Leaders remove the keys of power and authority from their own keychains—sometimes quite literally—and hand them to young people who are ready.
Instead, they extend the priority for youth and young adults across many domains. When these congregations think about budget, strategy, worship planning, programming, community life, theology, and all other aspects of Christian life together, they think about young people. As the entire congregation pays attention to teenagers and young adults, ministry to young people shifts from being the responsibility of the youth ministry or youth pastor. Caring for young people well becomes embedded in the culture of the whole church.
When we asked young people in these congregations how their churches made them a priority, there was no hesitation. Teenagers and young adults were eager to share how churches kept them at the heart of the community. During our visit to a Latino congregation in south Los Angeles, young people told us that they are invited into everything from worship music to feeding the homeless. One 15-year-old explained, "If you want to help, they help you help." Young people feel needed at this church.
And they are needed. Just as the 20-somethings at Immanuel need the wisdom and stability of Bill Wallace and his squad of senior adults, Wallace and the rest of the congregation are quick to emphasize that they gain energy and passion from the young adults.
Our team at Fuller went into our research expecting that, given the inevitable limitations of a church's resources, pouring energy and attention into young people would likely lead churches to neglect other age groups.
But this doesn't have to be the case. Whether it was Trinity Church in Miami or Upper Room Community in Minneapolis, we noticed a common pattern in the statistics and in interviews with pastors, volunteers, parents, and congregation members. Churches that help young people grow seem to experience missional, spiritual, relational, and often numerical growth across the board. There's a strong connection between churches that engage young people well and churches that are positioned to engage all generations well.
As Volga Christian Reformed Church in South Dakota prioritized teenagers and young adults, members saw how young people fuel their church's growth through their bold and passionate invitations to friends as well as friends' families. The mission-minded teenagers are well known for their willingness to rake leaves or assist older members with household tasks. Their stories of how God is working in their lives invite all generations at Volga to pursue God with the same fervency.
As Immanuel senior pastor Mark Prugh says, "Everybody rises when you focus on young people."
When a church strategically invests in young people, young people become more than attenders or consumers; they become contributors who invest back in the church. And all generations thrive—with or without skinny jeans.
Kara Powell, Jake Mulder, and Brad Griffin lead the Fuller Youth Institute team's research and training efforts and are coauthors of Growing Young: Six Essential Strategies to Help Young People Discover and Love Your Church (Baker).
This article was corrected to properly state the proportion of young adults who claim a religious affiliation. It is less than two in three, not less than one in three.
Have something to add about this? See something we missed? Share your feedback here.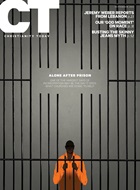 This article is from the September 2016 issue.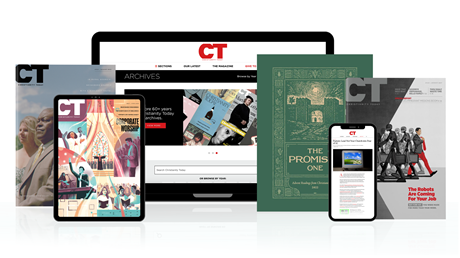 Annual & Monthly subscriptions available.
Print & Digital Issues of CT magazine
Complete access to every article on ChristianityToday.com
Unlimited access to 65+ years of CT's online archives
Member-only special issues
Subscribe
Research Says: Young People Don't Want Hip Pastors
Research Says: Young People Don't Want Hip Pastors