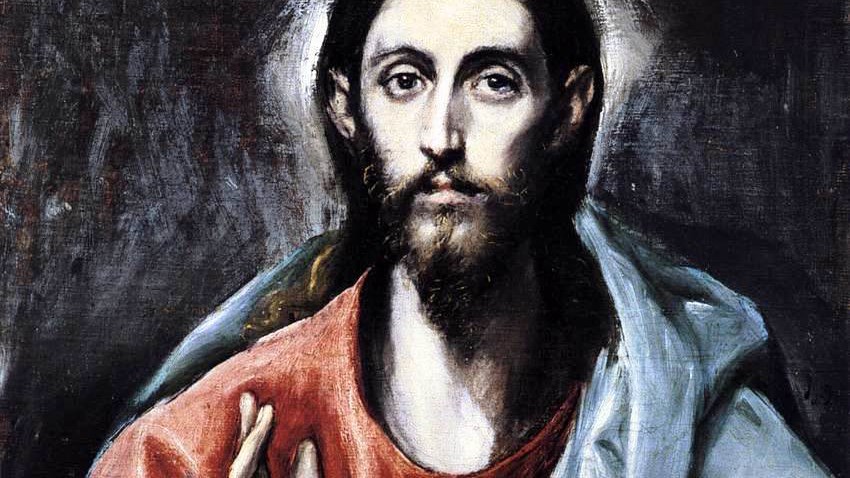 Image: El Greco / Wikiart
Jesus is the greatest gift there is. That is a staple of Christian theology, not to mention Christmas cards. Yet as soon as we hear this statement, we're apt to collapse it into a statement about some other gift, like salvation. Being given Jesus, in our minds, quickly morphs into being given forgiveness, or rescue, or eternal life. Jesus himself, the gift who perfectly embodies God's generosity and goodness, gets bumped to the third page.
The Gospels don't do that. From his Incarnation to his Ascension, Jesus Christ puts the liberality and largesse of God on display. It is not just at the Cross, or even in the Resurrection, that Jesus represents the grace, the gift-giving-ness, of God to us. In every miracle, every parable—simply by being in the world at all—Jesus is proclaiming, "God is good, he loves giving, and I'm here, among other things, to prove it."
Many parables in the Gospels present God as an irrepressible giver, even when the parable has other goals. Once there was a farmer who scattered seed so liberally that most of it didn't take root. Once there was a king who forgave a debt of 10,000 talents (millions of dollars today). Once there was a vineyard owner who gave people far more than their work was worth. Once there was a father who gave away half his estate to his rebellious son—and then gave him a feast when he came crawling back, having wasted it all. Once there was a nobleman who gave three months' wages to all his employees, and then went on a foreign trip. Once there was a landowner who gave his vineyard over to tenants. Once there was a king who gave wedding invitations to every undesirable in the county.
It is hard to think of a parable in which the God-figure is not giving away far more than he should.
There is an extravagance verging on wastefulness to Jesus' miracles as well. How many weddings need 150 gallons of fine wine? Why can't someone who miraculously multiplies bread and fish avoid over-catering by 12 baskets? If you could heal someone with a word, why would you wait three days before raising him, putrid grave clothes and all, before the whole village? Why walk on water rather than swim? Why calm a storm rather than waiting a day to go sailing? Why should a death cause not just earthquakes, dark skies, and torn curtains, but also dozens of random people coming to life? Who produces 153 fish out of nowhere, nearly causing the boat carrying them to sink? Who does it twice?
We could go on. We could study Jesus' most famous sermon, chock-full of invitations to ask, seek, knock, and trust that the Father who clothes the flowers will give good things to his children rather than snakes, stones, and scorpions. We could walk through his remarkable teaching in John's gospel on the gift of the Holy Spirit. We could take the Lord's Supper and reflect on his gifts of bread and wine, body and blood. Wherever we look, Jesus is talking about sharing, enacting, and ultimately being the Father's gift to us.
For all this, the Cross and Resurrection remain its most astonishing expression. "For God so loved the world that he gave his one and only Son" (John 3:16). "For even the Son of Man did not come to be served, but to serve, and to give his life as a ransom for many" (Mark 10:45). "The Lord Jesus Christ, who gave himself for our sins to rescue us" (Gal. 1:3–4). "Thanks be to God for his indescribable gift!" (2 Cor. 9:15). Notice that in each of these texts, the gift is Jesus, not freedom, forgiveness, justification, adoption, or whatever. Of course those things are wonderful, and of course God gives them as well. But the logic of Paul's rhetorical question in Romans 8:32—"He who did not spare his own Son . . . how will he not also, along with him, graciously give us all things?"—is that Jesus himself, rather than anything else in creation, is the most costly and bountiful gift God could give. If we have been given Jesus, we will be given "all things" on his coattails.
So the Christmas cards are right: Jesus is the greatest gift there is. Not as a means to an end, but as the end itself, the source of all joy, the ultimate demonstration of God's goodness and generosity. Receive, and give thanks.
Andrew Wilson is teaching pastor at Kings Church London and author most recently of The Life We Never Expected. Follow him on Twitter @AJWTheology.
Have something to add about this? See something we missed? Share your feedback here.
Spirited Life
Spirited Life is a collision between biblical reflection and charismatic practice, aiming to make people happier in God.
Andrew Wilson is teaching pastor at King's Church London and author most recently of
Spirit and Sacrament: An Invitation to Eucharismatic Worship
(Zondervan). Follow him on Twitter
@AJWTheology
.
Previous Spirited Life Columns: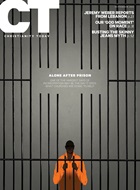 This article is from the September 2016 issue.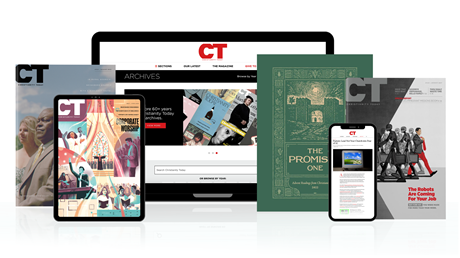 Subscribe to Christianity Today and get access to this article plus 65+ years of archives.
Home delivery of CT magazine
Complete access to articles on ChristianityToday.com
Over 120 years of magazine archives plus full access to all of CT's online archives
Subscribe Now
Why Jesus, Not Salvation, Is God's Greatest Gift to Us
Why Jesus, Not Salvation, Is God's Greatest Gift to Us