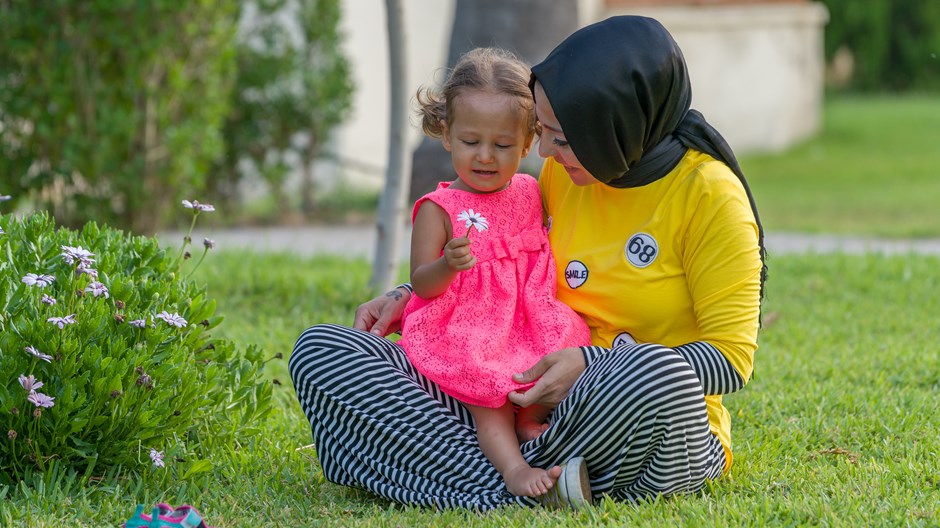 Image: mustafagull / Getty Images
For the past few weeks, headlines in the United Kingdom have been full of outrage over Christian foster children being placed with Muslim families, and vice versa.
It began in August, when The Times of London—one of the world's oldest and most prestigious newspapers—ran a sensational article about a Muslim family fostering a 5-year-old Christian girl. According to the article, they deprived her of bacon, suggested she learn Arabic, and took away her crucifix necklace.
The Times reported that several of the girl's caretakers wore a niqab or burka, inferring that "generally indicates adherence to a conservative, Salafi-influenced interpretation of Islam that is often contemptuous of liberal Western values." The reporter blamed government social services for placing the child without considering her religion.
The story was investigated by a senior social worker and almost entirely debunked: no food had been rejected for religious reasons; English was spoken in the home; and the crucifix was so large and valuable that the foster parents had returned it to the child's grandmother for safekeeping. The social worker concluded the girl received "warm and appropriate care" while she waited for her grandmother—who is also Muslim—to gain approval to take custody of her.
But the damage was already done. The Daily Mail tabloid followed up with a story detailing the reactive anger of members of Parliament, and The Sun tabloid reported that at least 101 Christian children have been placed with Muslim foster families, while 394 Muslim children have been placed with Christian foster families.
Right-wing extremist groups such as Britain First and the English Defence League jumped on the stories in order to stir up racial and religious hatred. Meanwhile, many Christians have expressed outrage at the apparent lack of attention to religious needs when placing children in foster care.
These stories, and their reactions, raise some important questions—not just for social workers, but for all of us.
My own family is made up of three birth children, an adopted daughter, and three long-term foster children. On many occasions over the past 11 years, we have been called upon to foster children from different faith backgrounds.
One night, the emergency team called to ask if we could take one or two children from a sibling group of four. When the social worker dejectedly said that there was literally nowhere for the other children to stay, my wife offered to make room for all of them—just for the night.
And so at 2 a.m., a police van dropped four shell-shocked children at our front door. They were visibly Muslim—one child was wearing a hijab—and they had never stayed in an English-speaking home before. But the most urgent issue was that they were frightened, hungry, and tired. They needed milk and cookies and a bed to sleep in.
The children ended up staying with us for several weeks. We gave them halal meat and access to a Qur'an, as the birth parents requested. When the children returned home, we were told that their father was pleased that Christians had been looking after his children, as he felt we understood and respected the importance of faith.
If the tables were turned and my children were in foster care, I would hope they would receive the same treatment. I wouldn't expect caregivers to become experts on Christianity as my children understand it; but I would expect my children to be able to practice their faith freely.
This is basic hospitality. If vegetarians come for dinner, I don't ridicule them or force them to eat meat. I respect them as human beings capable of making rational and reasonable decisions. And as the host, I seek to go the extra mile in order to accommodate their needs.
How can Christians do this for Muslim children in their care, or vice versa? This is the key question that needs to be asked in light of the fact that we are caring for one another's children at the most vulnerable time in their lives.
In addition, we must look beyond the question of inappropriate placements to ask about the problem of insufficient places for placements.
There is currently a major deficit of foster caregivers in the UK. According to the Fostering Network, this shortage is about 7,000 caregivers nationwide.
This means that often there is not the luxury of discerning the best possible placement for a child coming into care. Sibling groups are often separated, as few caregivers have the availability to take more than one child. Often children are not able to continue at their own school, or must move around from placement to placement.
Local authorities do have a legal responsibility to try to find appropriate placements that take into consideration the child's "religious persuasion, racial origin, and cultural and linguistic background." However, because of the shortfall of caregivers, simply finding a safe place for a child is often hard enough.
This wider picture of the problem of insufficient foster families should rightly cause Christians to be concerned.
We must ask where the church is in all of this. It is surely a stain on the church's reputation that there are not enough foster caregivers or adoptive parents in our nation. The church has been given very clear instructions on what appropriate worship to God looks like. According to Isaiah 1:15-17, James 1:27, and Matthew 25:31-46, caring for the vulnerable is an essential part of Christian worship.
In Jesus' parable of the sheep and the goats, the litmus test of genuine faith is that we are moved to demonstrate compassion to the needy. According to Jesus, if we are not showing hospitality to the hungry, the thirsty, and the stranger, then it is likely we have not received the grace of God—and more than possible that we will not receive a welcome into the kingdom of God at the end of our lives.
Personally, I would rather have children fostered by Muslims than not receive the love they need in their lives. But to those who are still outraged that Muslims are caring for Christian children, I would challenge them to step up and become the families that these children need. We cannot criticize others for doing the good that we are unwilling to do ourselves.
The UK is not alone in facing a crisis in foster care. Wherever you are in the world, there are children nearby who need a bed for the night, a refuge for awhile, or a home for good. What can you do to meet the need?
Krish Kandiah is founding director of Home for Good, a fostering and adoption charity. His latest book, God Is Stranger: Finding God in Unexpected Places, was published last week by InterVarsity Press.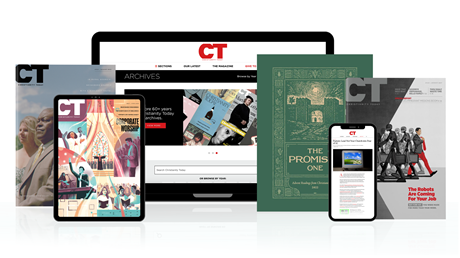 Annual & Monthly subscriptions available.
Print & Digital Issues of CT magazine
Complete access to every article on ChristianityToday.com
Unlimited access to 65+ years of CT's online archives
Member-only special issues
Subscribe
Yes, 100 Christian Kids Are Being Raised by Muslim Families. Here's the Actual Problem.
Yes, 100 Christian Kids Are Being Raised by Muslim ...