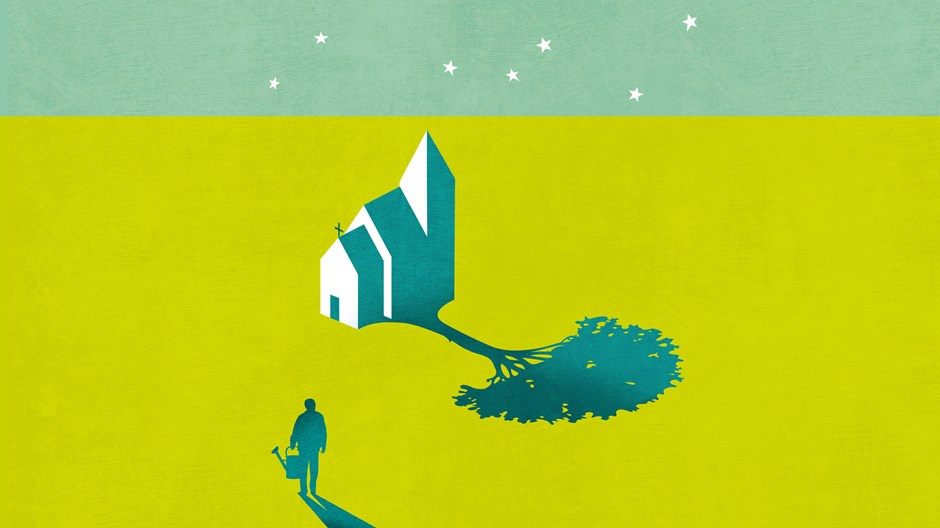 Image: Daria Kirpach/Salzmanart
In 2010, sociologist James Davison Hunter published To Change the World: The Irony, Tragedy, and Possibility of Christianity in the Late Modern World. In this much-discussed book, Hunter critiqued the (largely failed) tactics of contemporary Christians to change the world, arguing instead for an approach he called "faithful presence," a sort of "seek the welfare of the city" (Jer. 29:7, ESV) focus on bringing flourishing to whatever spheres we inhabit.
But as much as "faithful presence" has become established in the evangelical lexicon since Hunter's book, do we really know what it looks like practically? And where do the habits and liturgies of local churches fit in?
Enter pastor-theologian David Fitch, who teaches at Northern Seminary and pastors at Life on the Vine Christian Community in the Chicago suburbs. Fitch thinks Hunter neglects the role of churches in embodying faithful presence. More than just a place where individuals are trained to be faithfully present in their jobs and spheres of influence, the church is itself a "social reality witnessing to God's kingdom in the world," a communal in-breaking of the Spirit's presence that makes all other faithful presence possible. Faithful presence, argues Fitch, is the call of the church; it is "how God has chosen to change the world."
But how are communities of faithful presence formed to pursue this calling? This is the question Fitch explores in Faithful Presence: Seven Disciplines That Shape the Church for Mission (InterVarsity Press), an "intensely practical" guide to the daily ways we can extend Christ's presence wherever we are, whether at Starbucks or McDonalds, a cubicle or a cul-de-sac.
Three Circles
"God's presence is the central fact of Christianity," said A. W. Tozer, and Fitch does a masterful job showing why this fact is central to any understanding of the church and its mission. Amidst the "stunning loss of presence in our society," Christians can re-present presence to the world by gathering together and becoming present to God. Through the disciplines of the church, we come to know God's presence in Christ in a way that allows us to better identify his presence in the world. Simultaneously, we visibly manifest God's presence in a way that invites the whole world to join in.
We do this, Fitch argues, by recovering seven disciplines that have been central throughout church history, each of which receives its own chapter in Faithful Presence: the Lord's Table, reconciliation, proclaiming the gospel, being with "the least of these," being with children, the fivefold ministry (Eph. 4:11), and kingdom prayer. These are disciplines lived out not only in here, within the walls of the church, but also out there, where God's people dwell, work, and commune with others. Fitch defines three "circle" categories where these disciplines should be practiced: The "close" circle (note: not closed) is the church; the dotted circle is church people in neighborhoods or homes, where neighbors and strangers are invited in to experience Christ's presence; and the half circle is further afield, among the marginalized and hurting, where Christ's presence is available in and through his people, but must be welcomed in.
In presenting the church's mission this way, Fitch echoes the age-old adage that "church" is not simply a Sunday morning experience. But he also rebuffs the "I love Jesus but not the church" crowd that wants to serve the world (perhaps in the name of Christ) without experiencing his presence and power in the local church. When we attempt the work of mission (in the half circle) without attachment to the presence of Christ in the church (the close circle), we take things into our own hands and become depleted. Fitch calls this "exhaustion mode." Likewise, when we focus only on the close circle, obsessing over our church's growth and programs, we become tribal and cut off from mission. Fitch calls this "maintenance mode." Yet observing the seven disciplines should keep us from both extremes, helping us to be faithfully present in all three circles of life.
We can see the maintenance- and exhaustion-mode extremes in various ways the church has tried to be relevant in the last few decades. On the maintenance side is the highly programmed and polished "seeker-friendly" church, creating a world-class Sunday morning experience with programs for every age and interest. On the "exhaustion" side is the hipster Christianity movement, where the "relevance" is gained when believers distance themselves from institutional Christianity, the church's baggage, and tired stereotypes.
Both approaches ultimately stem from a fundamental doubt that the simplicity and beauty of church as the locus of God's presence is enough. We either don't trust that God is present in church, or we don't believe that his presence is sufficiently compelling to attract others. But perhaps the bigger problem is that we ourselves aren't compelled by it. It's not just that we're embarrassed by church and feel drawn to constant self-flagellation over its imperfections and inescapable baggage; it's that we're bored.
The constant reinvention of the Western church over the last half century or so, driven by the anxious pursuit of "relevance" in a secularizing modern context, has had a few important effects. It has left many younger evangelicals ignorant of any sense of historical continuity and church tradition. The "new ways of doing church" that emerge annually via scores of books, articles, and startup churches condition us to see church as a consumer commodity in need of continual upgrade. We are easily bored when a church fails to keep up with the Joneses. Meanwhile, we've been conditioned to approach church as consumers, constantly unsatisfied if it isn't "meeting our needs" in an individualistic way. But as Fitch writes, "It is incumbent on churches, large or small, to organize religious consumers into small groups of disciples to sit around the tables of their neighborhoods."
An Integrated Identity
On one hand, a book like Faithful Presence, with its prescriptive "seven disciplines," could be seen as perpetuating the "reinvention" problem by reconceiving the church in a bold and groundbreaking way (and it should be noted that Fitch's church, Life on the Vine, was one of the seven I profiled in Hipster Christianity). But what Fitch outlines here is only "bold" or "groundbreaking" in that it emphasizes long-held but largely forgotten sacraments and practices of the historic church. True, the "three circle" vision may strike some readers as novel or ambitious, but this is more an indictment of us than anything. We've forgotten the inherently radical nature of the church and lost an imagination for its world-changing power.
Fitch reminds us that our churches need not install Helvetica neon signs reading "RADICAL" in order to be radical. They need only lead people to be present to Christ in all circles of their lives, practicing his kingdom "as an entire way of life." In a compartmentalized world, where we maintain multiple "selves" that rarely intersect, an integrated identity via holistic and faithful presence is countercultural.
Many idealistic young Christians looking to "make a difference" or do something "radical" might be tempted to bypass the church. But this is unwise. Yes, God is present and active in the world outside of the church, but his work, Fitch argues, "becomes concrete as the Spirit extends Christ's presence visibly through the church into the world." The church's task, he writes, could be called "political organizing for the kingdom." We aren't organizing for a secular political vision; we are gathering people together into the presence and under the reign of Christ. This is a grand and transformative vision, but one that frees us from the burden of unchecked autonomy and the exhaustion of secular activism. Only when our work (whether or not we call it "mission") is founded primarily in the supernatural presence of God will it truly change the world.
The world does not need us. The world needs Christ in us. The world does not need churches where indie music, third-wave coffee, and Uniqlo wardrobes are tangibly present (those things can be found in any number of suburban malls or gentrified neighborhoods). The world needs churches where Christ is tangibly present.
Fitch's Faithful Presence is thus timely and extraordinarily helpful. As churches shrink, as "spiritual but not religious" postures become more widespread, as American Christendom wanes and it becomes weirder, more inconvenient, and less comfortable to commit oneself to a local church, the need to recover this "faithfully present" vitality is more urgent than ever.
Brett McCracken is the author of Hipster Christianity: When Church and Cool Collide (Baker) and the forthcoming Uncomfortable: The Awkward and Essential Challenge of Christian Community (Crossway).
Have something to add about this? See something we missed? Share your feedback here.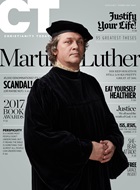 This article is from the Jan/Feb 2017 issue.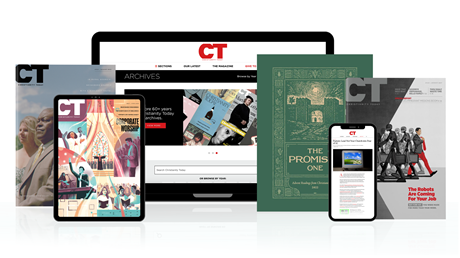 Subscribe to Christianity Today and get access to this article plus 65+ years of archives.
Home delivery of CT magazine
Complete access to articles on ChristianityToday.com
Over 120 years of magazine archives plus full access to all of CT's online archives
Subscribe Now
7 Boring Ways the Church Can Change the World
7 Boring Ways the Church Can Change the World