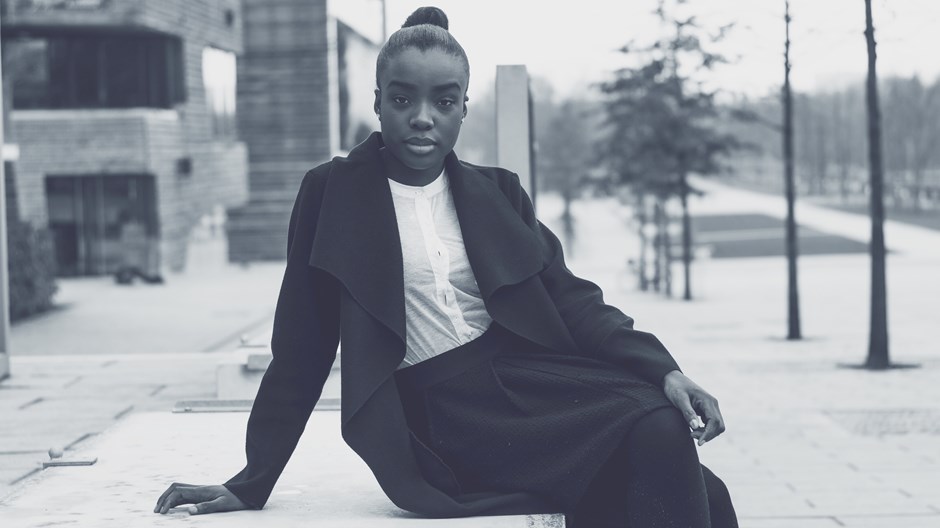 Image: Jan Eddy-Lackmann / unsplash
I have always been reluctant to contribute to the cacophony of opinions about singleness. There is no shortage of blog posts or think-pieces that explore this topic. Sometimes it is spoken of as if it is a chronic condition in need of a cure or a gift that most Christians don't want. Often it is framed as suffering. Others speak of it with contempt or an eventual resignation that this will always be their lot.
Yet the assumption underlying the majority of these conversations about singleness and dating is that the intended audience has been in a relationship or is dating on a regular basis but just hasn't yet met his or her spouse. But there is one perspective I have yet to read, and it's that of a person who is perpetually single.
This is my story, this is my song: I am a 30-something single woman and I have never been in a dating relationship. I've never had a boyfriend. I've never brought anyone home to meet my family. I've never been pursued or even sought after.
In my early 20s, people thought my singleness was endearing. In my late 20s, endearment regressed to bewilderment. As I entered my early 30s, bewilderment morphed into mystification. And now that I'm in my mid-30s, mystification has become downright weirdness.
Never a "Girlfriend"
Honestly, I'm not sure how it happened. After all, I don't subscribe to the eisegetical interpretation of Proverbs 18:22—"He who finds a wife finds what is good and receives favor from the Lord"—that is falsely preached as prescriptive and keeps women waiting on men while simultaneously restricting their agency, rendering them passive in their love life. While this verse is certainly true, when proverbs like this one are taken as prescriptive or misapplied, people are harmed. The Word of God is sharper than a double-edged sword (Heb. 4:12), and those of us who have been entrusted with it must beware of how we wield it.
Still, in my own interactions with men who I'm attracted to, I generally do not take the initiative to communicate my attraction. It's the way I'm wired. (There was this one time that I dared to defy my natural inclination by expressing my feelings for a guy I found attractive, only for it to be a failure of colossal proportions. But I digress.)
My perpetual state of singleness is an enigma, but it is not for lack of trying. I'm certainly not a hermit. I travel, take in festivals, go to events, enjoy concerts, and attend academic talks to satisfy my intellectual curiosity. I've even tried online dating, which only resulted in "situationships"—those faux relationships that revolve on an axis of grey, refusing to be black or white, constrained by an unspoken mutual attraction and enmeshed with all the anxiety and heartbreak that comes with a relationship. Yet after enduring all of it for four to six months—or even a year—heartbreak and sorrow were the only evidence that something had transpired (despite the absence of the "girlfriend" title).
My particular experience of singleness is categorically different than that of someone who has had a relationship that fizzled, or who found love and lost it. Not only can I imagine how heartbreaking and soul crushing that is, but I've experienced the fizzling without the courtesy of a clear relationship status. I certainly don't want to minimize the suffering that attends a failed relationship. Joy is joy and pain is pain. Nevertheless, there is another dimension of heartbreak that comes into view when one is seen but not sought after. If I may coin a phrase, it's rejection through forcible abstention, which is to say there is a rejection that stems from never being chosen or from choosing to initiate but never having the one chosen reciprocate his desire.
Rejection and Shame
Conventional wisdom may say that "nice girls finish last," but what happens when the finish line never comes into view? Shame arrives in its stead.
In Edward Welch's book Shame Interrupted, he defines shame in this way: "Shame is the deep sense that you are unacceptable because of something you did, something done to you, or something associated with you. You feel exposed and humiliated." Later in the book, he explicates the nature of shame, saying, "You can do a fine job of heaping shame on yourself. All it takes is a tradition of demeaning, critical words from the right person. All it takes is nothing from the right person. No interest in you, no words spoken to you, no love. If you are treated as if you do not exist, you will feel shame."
For a long while in my experience of singleness, rejection and shame were my teachers. They worked in tandem, turning me inward and tutoring me with interrogating lies. Worth? I have received nothing, therefore, I am nothing. Desirability? I am not pretty; that's why guys don't pursue me. Adequacy? No matter what I do, it's never enough. I don't measure up. Shame.
It took years of prayer, meditation on God's Word, discipleship, biblical counseling, and a deeper understanding of the gospel of Jesus Christ to graciously lift the wickedly stubborn root of shame and rejection from my heart. Even now, there is still some scar tissue. Shame's dastardly lessons from the past haunt me sporadically—how can they not? After all, the gospel doesn't inoculate us from the pain we experience in this fallen world. In fact, it is promised to us that, by virtue of our union with Christ, we will suffer to some degree (Phil. 1:29).
He Sees Me
In those moments when shame again rears its head, I consider Hagar, the Egyptian maidservant turned second wife of Abram whose story is recorded in Genesis 16:1–16. Sarai and Abram, who grew impatient with God's promise that they would have a child, used Hagar as pawn by having her marry Abram and conceive a child. The weight of Sarai's torment proved too much for Hagar, who was riddled with shame.
Reeling from the mistreatment she received from Sarai and Abram, Hagar fled the home into the wilderness where she was met by the angel of the Lord. The angel instructed her to return, but not before affirming God's love for her expressed in this promise: "I will increase your descendants so much that they will be too numerous to count" (Gen. 16:10). After receiving this precious promise from the Lord, Hagar "gave this name to the Lord who spoke to her: 'You are the God who sees me,' for she said, 'I have now seen the One who sees me.'" (Gen. 16:13).
I am amazed that the first recorded appearance of the angel of the Lord is in this encounter with Hagar who was not a Jew but a Gentile excluded from the covenant promises during this period in redemptive history. And I am struck that her cause was not disregarded nor forgotten by God. He took her shame and bestowed her with honor. The Lord is the lifter of Hagar's head. He also lifts mine and others who have experienced the debilitating nature of shame.
Holding My Dreams Loosely
By God's grace, shame no longer defines this area of my life as it has in the past. A beautifully redemptive combination of age and the aforementioned means of grace has helped me arrive at the realization that God has an immense calling on my life that reaches far beyond my marital status. Yet it doesn't necessarily preclude marriage.
I've come to hold all things loosely—including the good things I desire. As I get older, I realize that this unrequited desire may never be filled. But I arrive at this conclusion with a peace that surpasses all human understanding and an inner resolve wrought by the Holy Spirit. I know that God promises to be "a sun and shield; the Lord bestows favor and honor. No good thing does he withhold from those who walk uprightly" (Psalm 84:11, ESV). What God has not granted to me at this time is not necessary, but what he does grant is.
So I am able to echo the words of the psalmist, saying, "the lines have fallen for me in pleasant places; indeed, I have a beautiful inheritance" (16:6, ESV). This is my pleasant place—singleness as my only companion—and today, that's enough for me.
Ekemini Uwan is an anti-racism writer and speaker who holds an MDiv from Westminster Theological Seminary. You can read her writing at sistamatictheology.com and follow her on Twitter at @sista_theology.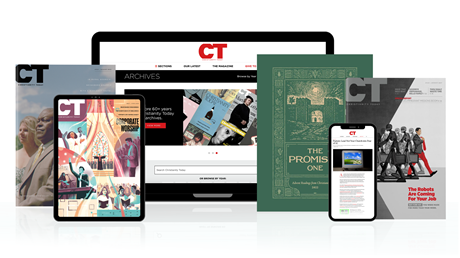 Annual & Monthly subscriptions available.
Print & Digital Issues of CT magazine
Complete access to every article on ChristianityToday.com
Unlimited access to 65+ years of CT's online archives
Member-only special issues
Subscribe
Singleness: My Only Companion
Singleness: My Only Companion