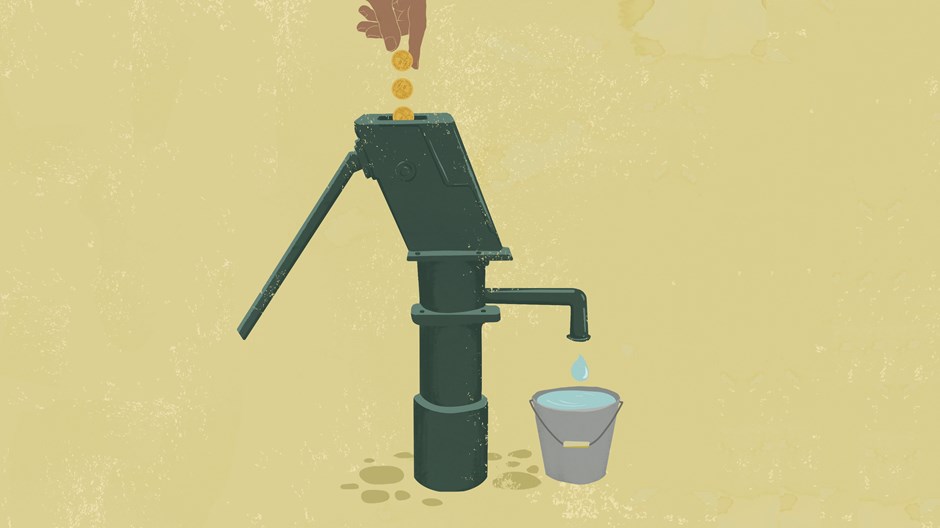 Image: Illustration by Oli Winward / Salzmanart
Long before Google Maps, a couple of guys in a garage in California figured out how to use personal computers to create a digital map of the global church.
It was 1983, and their two-year project—meant to help organizations see where to send missionaries and who still needed translations of the Bible—grew into an organization called Global Mapping International (GMI).
GMI spent the next 34 years supplying products such as missions maps and studies on how missionaries could thrive. It didn't charge missions agencies very much and supplemented by asking for donations.
In June, GMI closed its doors, unable to draw enough funding from today's givers.
"The attention span of the donor is much shorter, and their desire for tangible, immediate impact from their gift is much higher," said GMI president and CEO Jon Hirst.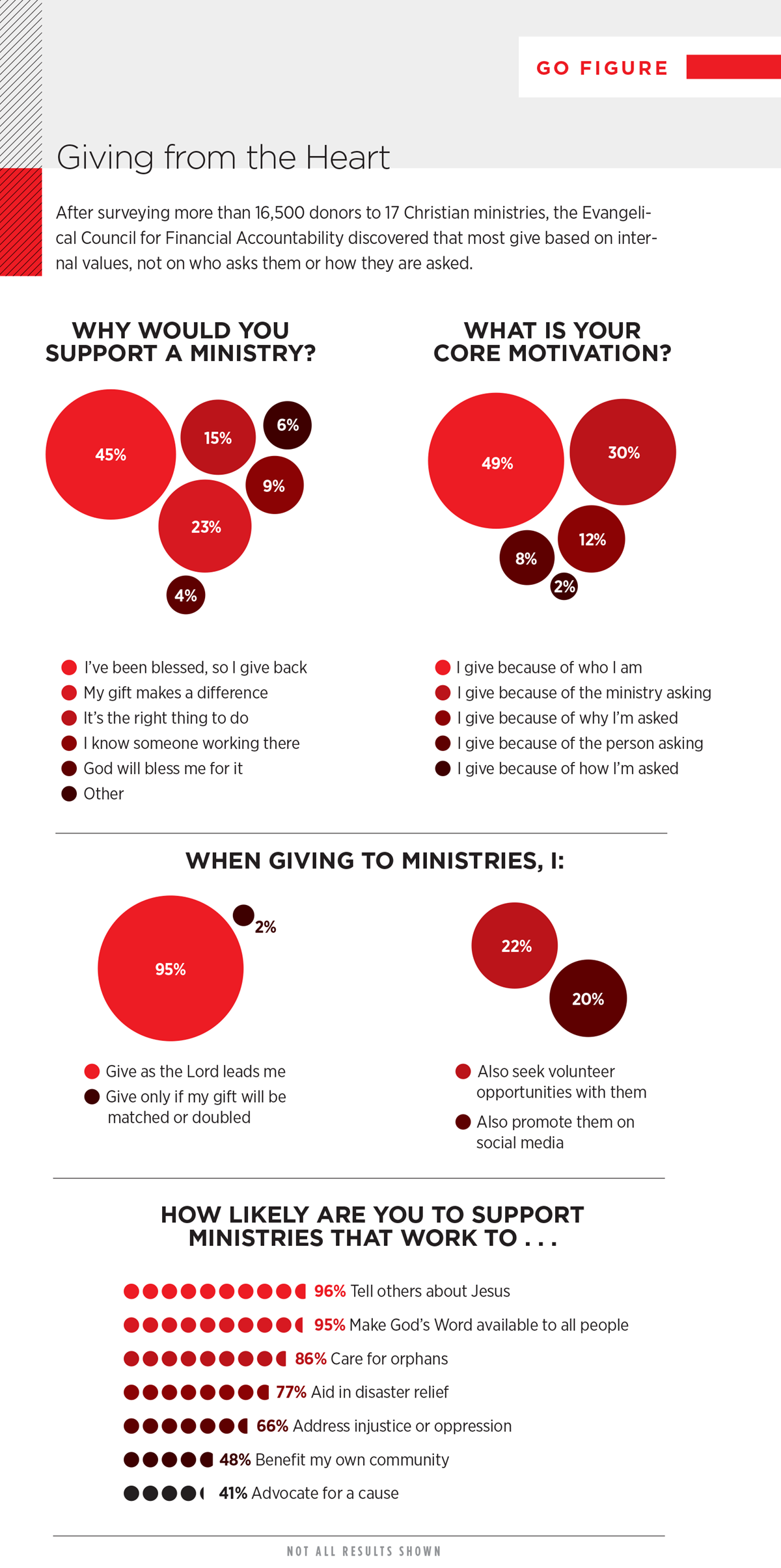 Up-and-coming donors are bringing with them a new set of priorities. Nearly a quarter of millennial Christian givers (22%) say efficiency and effectiveness are good reasons to support an organization, compared to 12 percent of those over 35, according to a groundbreaking study by the Evangelical Council for Financial Accountability (ECFA). It asked about the motivations of more than 16,000 donors to Christian ministries.
Younger donors also are more likely than older donors to research an organization before giving (96% vs. 88%), as well as to choose ministries that do long-term humanitarian work such as caring for orphans (89% vs. 85%) or providing education (76% vs. 68%). They're less likely to favor things such as making the Bible available (90% vs. 96%), teaching Christians to live as disciples (77% vs. 83%) or strengthening marriages and families (70% vs. 76%), ECFA reported.
Missions agencies are responding. In recent years, the primary activities of many of Missio Nexus's 287 member agencies shifted from evangelism and discipleship (70% in 2005 vs. 45% in 2016) to other activities, including relief and development (12% in 2005 vs. 22% in 2016).
A parallel trend is the desire for personal involvement, said InterVarsity Christian Fellowship vice president Greg Jao. "I had a church tell me, 'We love supporting you, but we're going to reduce your support because we can find no way to volunteer and actively serve alongside you. . . . We want to have a deeper partnership with the people we are supporting.' "
While InterVarsity has volunteer opportunities on college campuses, these donors want a more hands-on experience, even with executive or back-office missionaries.
The desire to help the poor, and to do it by directing money right at them or by personally digging in beside them, isn't a bad thing, Hirst said. In fact, it's good stewardship. But when donors consistently favor frontline projects such as child sponsorship or well digging over back-office support such as research and accounting, there's going to be trouble, he said.
For example, Tenfold BPO offers accounting services for Christian ministries. "We consolidate the back-end transaction processing for many organizations so that their resources are released for frontline work," said president and CEO Anita Trapp. By using Tenfold, ministries save on machinery, software, and office space. They also save on staff: Tenfold takes care of hiring, managing employees, and termination.
Even better, Tenfold charges less than market rates, because—like GMI—it receives donations to defray expenses.
"When I read about GMI, my heart stopped for a minute," Trapp said. "We could end up in the same situation."
It's not that donors don't think services such as GMI's or Tenfold's are important. "Donors now tend to come out of the business world or entrepreneurial environments," Hirst said. "They look at GMI and say, 'We love what you do. But you should be charging ministries for that.' "
In fact, sometimes donors shy away from support services because they think agencies already take care of those things, said David Wills, president of the National Christian Foundation.
"There's no question [that] this is an underfunded area," he said. "When people give to the Jesus film, they assume that the Jesus film is engaged in getting resources, in prayer around what they're doing, in research—and to some degree that's true."
But the prices ministries are paying are often subsidized. Trapp worries that if Tenfold raised prices, missions agencies wouldn't be able to afford them. "If we charge what it would cost us to thrive, we might not have a market for our services," she said. "If we charge what the market will bear, then we need donations."
Trapp's reluctance to raise prices is not uncommon among those servicing missions agencies, said Steve Moitozo, chief innovation development officer for SIL, which studies and documents languages to help Bible translators. The missions agencies aren't crazy about that idea either. But with fewer donations, some price adjustment is almost inevitable.
Missio Nexus, which provides information and collaboration to missionaries, took the plunge this year. It raised its prices; overall revenue from membership dues went up about 12 percent. "Almost all our organizations stayed with us," said president Ted Esler. "We're feeling worth it financially because they stepped up to the plate."
In turn, missionaries and missions agencies will have to build in the higher cost of service organizations when they put together numbers for donors, Moitozo said.
Another option: "Service organizations need to start taking more credit for the tangible products they enable by telling the stories of the downstream outcomes," he said. "This may lead to more joint marketing efforts—kind of like when computer companies talk about 'Intel inside.' "
As the global church matures, the ability to sell Western donors on support services is becoming more crucial, Hirst said.
"Organizations in Africa, Latin America, and South Asia are growing and developing," he said. "They're taking on more of the front-line activity, as they should." That is leaving the Western church with the role of support staff—providing maps or training or partnership connections.
"We have not done a good enough job of explaining the value we are providing," Hirst said. "If we were not doing this, the local church would have a harder time."
In a way, support organizations such as GMI and SIL function like the plumbing for more glamorous projects such as Bible translation, church planting, or medical missions, Moitozo said. "The problem with being like plumbing is that people only think about their plumbing when it's broken."
Sarah Eekhoff Zylstra is a contributing editor for Christianity Today.
Have something to add about this? See something we missed? Share your feedback here.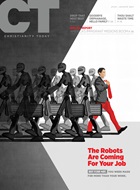 This article is from the Jul/Aug 2017 issue.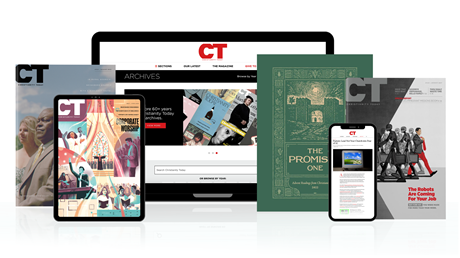 Subscribe to Christianity Today and get access to this article plus 65+ years of archives.
Home delivery of CT magazine
Complete access to articles on ChristianityToday.com
Over 120 years of magazine archives plus full access to all of CT's online archives
Subscribe Now
Are Christians Donating Too Directly to Missions?
Are Christians Donating Too Directly to Missions?