true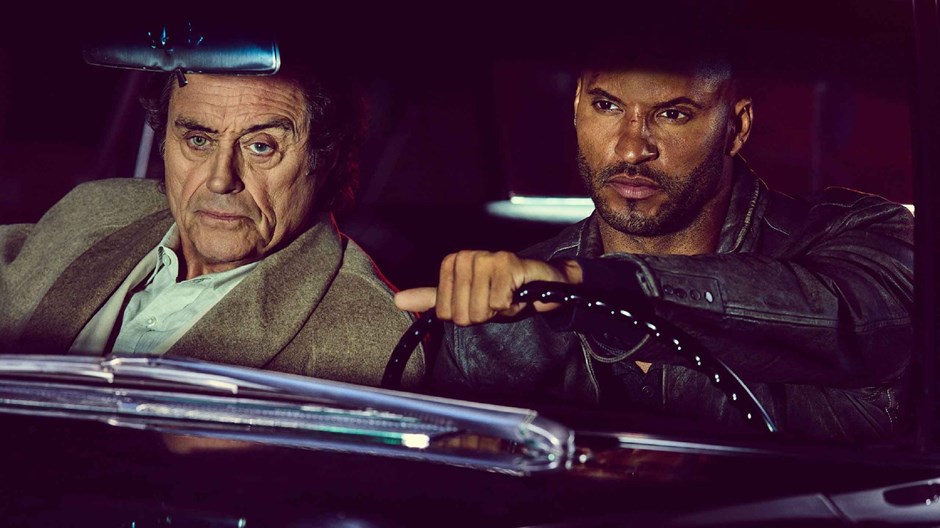 Image: Courtesy Starz
Neil Gaiman begins his novel American Gods with an epigraph from Richard Dorson's "A Theory for American Folklore." In it, Dorson asks what happens to demonic beings of one culture when its people immigrate to another. The novel's central conceit—that certain characters are personifications of the gods of myth—is never overtly stated in the pilot of Bryan Fuller and Michael Green's adaptation for Starz. It doesn't have to be, though; the premise should be clear enough from the title, the leading dialogue, and a preface in which Viking ancestors bring their invisible god to the shores of a new world (and leave him there).
After the preface, the pilot follows the opening of Gaiman's novel pretty faithfully. Protagonist Shadow Moon (Ricky Whittle) is released from prison, only to find that the life he was planning on returning to has been cruelly and permanently altered. With no roots and little purpose, he accepts an offer of employment from the shadowy Mr. Wednesday (Ian McShane). Pretty soon, he is fighting a self-identified leprechaun in a bar and being kidnapped by a jealous and suspicious youth in a stretch limo who appears to be in some sort of turf war with Wednesday.
Meanwhile, over in Hollywood, where they worship sex, the equally mysterious Bilquis asks a man to "worship" her during sex. When he complies, she devours him. That scene is prolonged—and graphic. The sex and violence, while not as pervasive as in Game of Thrones, is going to be a tough hurdle for some Christian viewers to clear. So, too, might be some underlying assumptions about whether the Christian religion differs from other religions that tell stories about gods. (Although not seen in the pilot, there is a "Black Jesus" and "Asian Jesus" listed in the show's cast list.)
Certainly fans of the novel will know what they are getting into. When Gaiman introduced the pilot via video message to an enthusiastic audience at SXSW, he professed to "love" what Fuller and Green have done with his novel. During a Q&A, Fuller said his first task was to film the book he imagined as he was reading, and the pilot evidenced only minor tweaks to the timeline. He promised a bulked up role for women, calling attention to the novel's focus on male characters. And while it is easier these days to think of films and television shows about characters who identify with some religion, it is rarer to find a work that makes religion its central preoccupation.
Given renewed awareness of the importance of representation in media, the show's diverse cast is also a mark in its favor. Fuller stated that Gaiman insisted that any actor cast be true to the heritage of his or her character, so American Gods is, like the country it represents, impossible to make into any one person's (or group's) story.
Nevertheless, I had some reservations. An early scene, for instance, changes settings from a funeral parlor to a church. Perhaps that's an insignificant adaptation, but it suggests characters with religious lives who are oblivious to the gods around them rather than a seemingly secular character becoming aware of the possibility that things he has not given much thought to might actually be real. The women, while playing a larger role, are still more or less defined as agents and objects of sexual desire.
Narratives are ways we try to cobble together some sense of the world, especially when the world around us is scary and inscrutable. Examined in that light, neither Gaiman's narrative nor depictions of other religions should be particularly threatening to Christian viewers. Sometimes, as J. R. R. Tolkien famously opined to a skeptical C. S. Lewis, the myth is "true." Even when it is not, there are nuggets of truth that can be extracted, ones that remind us of how the thirsty the world around us is for answers. Ultimately, it should only be the style, not the substance, of American Gods that gives Christian viewers pause.
Indeed, the best possible outcome of American Gods might be to cause people of all faiths to be more introspective about their beliefs. Gaiman's gods might not be real, but the ideas they embody are no less important.
American Gods will premiere on April 30, 2017. Viewers are strongly cautioned for language, graphic violence, and sexual content.
Kenneth R. Morefield (@kenmorefield) is an associate professor of English at Campbell University. He is the editor of Faith and Spirituality in Masters of World Cinema, Volumes I, II, and III and the founder of 1More Film Blog.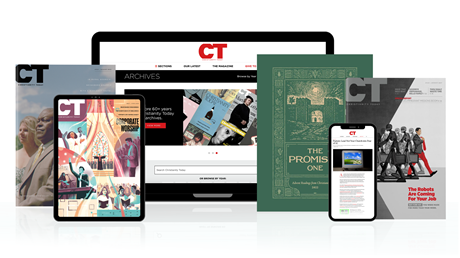 Annual & Monthly subscriptions available.
Print & Digital Issues of CT magazine
Complete access to every article on ChristianityToday.com
Unlimited access to 65+ years of CT's online archives
Member-only special issues
Subscribe
In 'American Gods,' the Deities of Myth Meet the Modern World
In 'American Gods,' the Deities of Myth Meet the Modern World