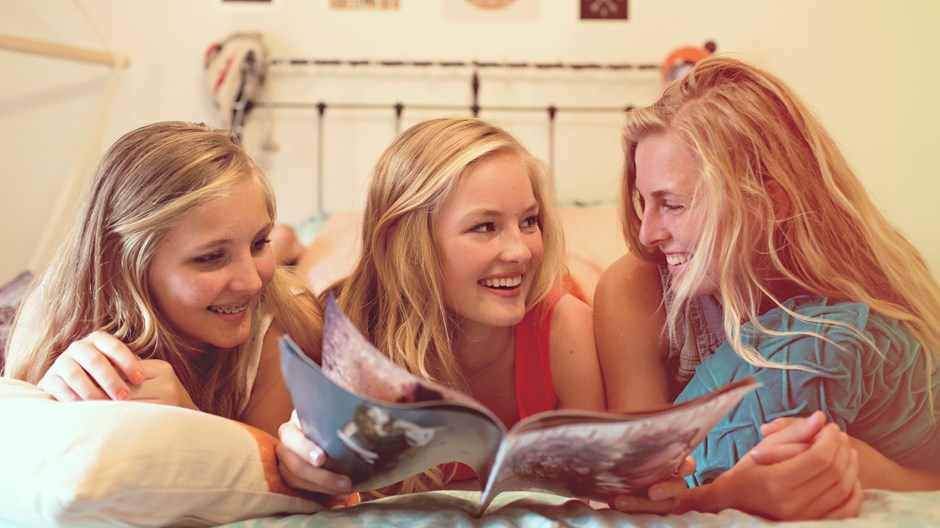 Not long ago, I pulled an issue of Teen magazine out from under a stack of Engineering and Mining Journals.
I have no idea how the June 1985 issue of Teen, in all its neon, big-hair, snappy cover-copy-glory, snuck under a pile of trade publications, but it was fitting. The unusual pairing represented the publication that made me want to be a magazine editor and the publication that actually made me one.
Those early issues of Teen—which printed its last issue in 2009, the end of a 55-year run—did more than shape my career. For an earlier me, they shaped my life, everything from the ridiculous hair and fashions of my junior high years to my understanding of music and movies and health and boys and dating and sex (none of which happened in junior high, I should note).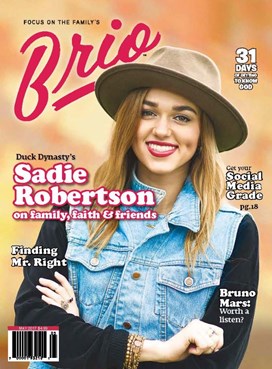 Image: Focus on the Family
Women raised in evangelical homes in the '80s and '90s shared a similar sense of nostalgia over the recent news that Focus on the Family is resurrecting Brio, its magazine for preteen and teen girls. In coverage by Slate and NPR, former subscribers remembered its prayer tips, DIY crafts, and wholesome dating advice.
But if there's one thing I know, as a magazine fan myself and also the mother of a soon-to-be-teen daughter, it's that today's publications cannot coast by on nostalgia. Nor can they continue to put out the same—let's face it—shallow content and expect today's girls to stay engaged.
Even with all the media available to my own middle-school-aged daughter and her friends, casually flipping through a glossy teen magazine isn't part of their world. The magazines that were important me (Teen and then Seventeen and then Cosmo, Elle, Vogue) may never make their way into the hands of today's iPhone-toting girls.
Though I'm sad for the dying magazine industry, I'm not sad for the girls of today. They have the world at their fingertips—a fun, frivolous, and yet terribly interesting world in the palm of their hands. Their media intake ranges from the silliness of Snapchat clips (How great is it to see such silliness in our kids?) to serious shows like Netflix's uber-popular 13 Reasons Why, which shows troubling portrayals of mental illness and suicide.
Today's youth are smart and well-connected. The media directed at them can be more substantial and mature than we might assume, perhaps more than ever before. Magazines like Teen Vogue have taken the cue to go deeper, running articles about the Dakota pipeline and the Flint water crisis alongside acne tips and celebrity breakups on their homepage. Most controversially, the magazine ran a feature last year on gifts to give friends who've had an abortion.
So where does a family-friendly print magazine fit in an edgy, digital-first youth culture? Focus on the Family says Brio is a break from the norm for girls today—but sees that as its advantage.
"We did a ton of research within the target market and found that teen girls overwhelmingly desired a print publication, so we're responding by providing that," Bob DeMoss, vice president of content development and integration, told CT Women. "There's a tactile feel to a print magazine that helps the reader get a break from the artificial intimacy of screens, and we think girls will find that both comforting and personal."
And it's willing to delve into some tougher issues for teens. DeMoss mentioned "suicide, cutting, and depression" among several examples of the topics it plans to address from a "Judeo-Christian worldview."
Its first issue back features Duck Dynasty heiress Sadie Robertson on its cover and hopes to showcase young women "dealing with human trafficking, ministering to the homeless, or evangelizing at the local or high school level and beyond," according to DeMoss. "We want to give a platform to people who are doing that so the reader is inspired to say, 'I can do that, too.'"
Indeed, Kathryn Johnson, a mother of three, including one teenage daughter, says Brio could definitely have a place in their home because "it's very important to me that she have explicitly Christian resources at her fingertips."
That said, when I asked about interviewing Johnson's daughter for this piece, the 16-year-old said, "But I don't even read magazines." It's the same answer I got from my own 12-year-old daughter. And her friends. And my friends' teen and preteen daughters.
When Focus on the Family's research pointed them to creating a print magazine, which won't be available on newsstands or online, I'm not sure which teen girls they interviewed, either dishonestly polite girls or ones without access to the Internet. But it doesn't sound like girls I know.
The girls in my world would happily read stories on the topics Brio offered. Certainly they want to be inspired and balance the "world's" advice with some from a biblical worldview. However, the medium doesn't make sense to them. They prefer the "false intimacy" of their phones.
To them, they are a place of comfort and familiarity. Whether we like it or not, they form meaningful connections on social media, and for good or for bad, their phones offer the lens through which they see the world. As they grow in their faith, the Internet plays a role in that too. It is the sieve through which their beliefs shake themselves out and the incubator in which their own ideas form and dreams take shape.
For me, printed magazines were "comforting and personal." Those hyper-neon glossy covers felt worlds away from my mother's Redbook and House Beautiful or my grandmother's Swedish gossip rags. Those magazines understood my world. They fit me, or whom I wanted to be.
Can a glossy magazine ever feel that way to teen girls of today? Brio will certainly feel different and exciting at first—perhaps Brio's most enthusiastic subscribers will indeed file the issues on bookshelves or cut out pictures to make collages for friends à la 1985. But it's hard to picture a teen picking up a magazine—even one full of inspiring stories and sound advice—rather than her phone. It's hard to imagine it will ever feel anything other than retro.
That's enough to get parents and grandparents to order a subscription—around 50,000 have already—but I question whether it will be enough to get girls to actually read it. Even though I say that, I hope I'm wrong. As a former magazine editor who has seen every magazine I've ever edited go under, I'd love to see a resurgence in the medium. It would warm my heart to see my daughter sprawled in the hammock this summer flipping through her latest issue of Brio (or any magazine for that matter).
Here's the good news: Christian ministries and publishers still have a wisdom to get out there that's relevant to teens, and their message is not doomed. The girls who laugh at Snapchat filters and learn from Buzzfeed listicles can look to places they're clicking already to engage with ideas, beliefs, and values.
If celebrity Instagrammers can provide influence, if YouTube channels can build a community, if secular blogs can start a movement, these spaces can be used for more than addictive "false intimacy" and superficial likes.
For instance, Rookie magazine does a great job delivering solid, insightful content to Brio's audience online—through articles, short stories, poetry (!!), podcasts, Vimeos, and the ever-brilliant Ask a Grown Man. Girls click on the books for sale on the site. There's no reason Christian media companies couldn't do this too. (Hopefully, they can do this in their own way and not generate another Christianized carbon-copy of a secular product.)
Most Christian moms I know want their kids to be exposed to all sorts of ideas and perspectives—including, of course, ones that share our faith and values. As they grow up, we want them to navigate complex media and messages and know how to spot God and goodness in media we don't understand and in messages we don't necessarily agree with.
New media is where life happens for girls today. And so, if we love them, if we want to be in their worlds and lives, if we want to be connected and in conversation, we should be too. We should be talking to them about what they read, watch, and listen to. Asking why they like it. What they learn from it. What they might question. How it makes the world a better place. We can help them see God and see goodness where they already are.
In churchy circles, we like to say: "God meets you where you are." It's not from the Bible, but it's a lovely (and true—look at the life of Jesus! Look how God chased Adam and Eve down!) idea. For us. And for teen girls.
Caryn Rivadeneira is the author of the forthcoming Grit and Grace: Heroic Women of the Bible (SparkHouse Family). She lives with her husband, three kids, and one rescued pit bull in the near-west suburbs of Chicago.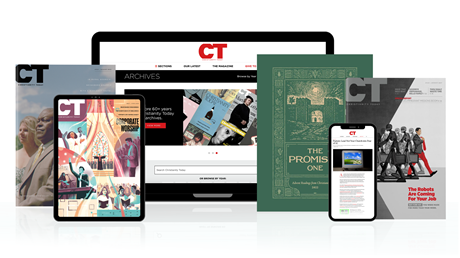 Annual & Monthly subscriptions available.
Print & Digital Issues of CT magazine
Complete access to every article on ChristianityToday.com
Unlimited access to 65+ years of CT's online archives
Member-only special issues
Subscribe
Who's the Most Excited About Brio? Probably Moms
Who's the Most Excited About Brio? Probably Moms