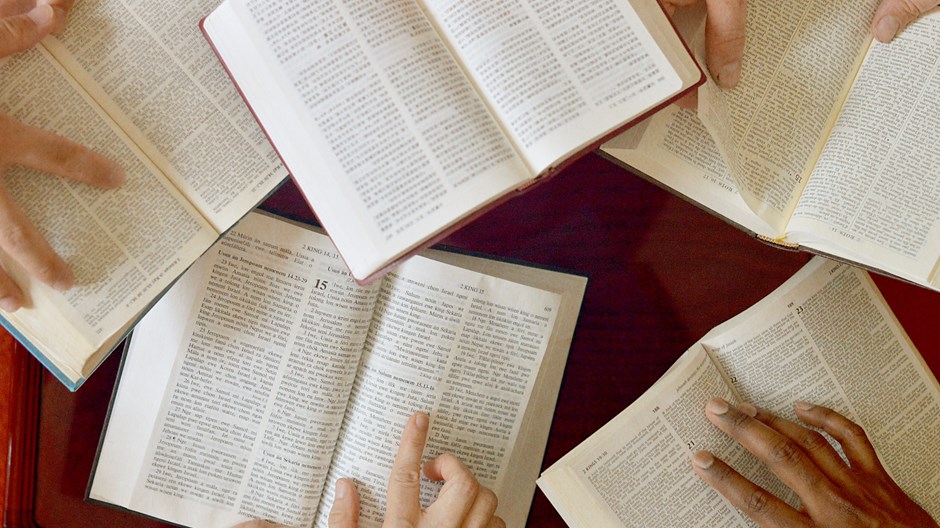 This fall, ten Bible translation agencies—from Wycliffe Bible Translators to Pioneer Bible Translators to the United Bible Societies—will invite givers to visit a single website to see how Bible translation is progressing around the world and to join in this effort by making their contributions. Rather than competing against one another for website visitors, the agencies will allow the collaborative site to connect visitors to the initiatives and organizations that best fit their interests.
That sort of others-centered cooperation is unprecedented in the Bible translation sector, said Dal Anderson, former chief operating officer of Seed Company and Every Tribe Every Nation. As of late 2016, this network of ten heavyweight Bible translation agencies and several resource partners was involved in 90 percent of the translation work done globally. "Those of us working in the Bible translation world know how big of a miracle this is."
The dramatic shift toward collaboration has delighted givers, who are looking for proven leadership, extraordinary vision, and clear momentum, said David Wills, president emeritus of the National Christian Foundation, one of the largest privately funded nonprofits in the United States.
"If you add collaboration to the mix, the attraction and potential for growth becomes exponential," he said.
In fact, this time the givers led the way.
"The investors have really challenged us on this," said Bob Creson, president and CEO of Wycliffe Bible Translators. In some cases, large givers were being pitched by several translation agencies for nearly the same work.
"They patiently said, 'I love what you're doing. Please get your act together,' " he said.
The vision of an opportunity larger than any agency could accomplish alone was first articulated by Mart Green, who founded Mardel Christian Bookstores and chairs the Hobby Lobby board. He gathered several big givers and the heads of three Bible translation agencies, then laid out a vision for a central digital Bible library. That way, all translations of Scripture would be available to anyone, instead of siloed in separate systems.
While working on the library, the agencies learned to trust each other, and givers were intrigued, Green said. The library launched in 2010; since then, it has gathered more than 1,100 Scripture portions and versions.
"It [didn't] take too long for them to figure out, 'Okay, I'm sure glad we didn't build 10 digital libraries,' " he said.
Meanwhile, Todd Peterson, a former professional football kicker who was Seed Company's interim CEO and former board chair, was also communicating a bigger goal.
"I got a clear vision for inviting our most influential, affluent friends to join us for a weekend and really be challenged with the huge vision of providing for Bible-less people," he said. (Of the more than 7,000 languages in the world, just over 3,000 now have some Scripture. Just 636 have complete translations, but those languages account for nearly 70 percent of the population.)
At the first weekend gathering, Seed Company financial partners raised a few million dollars, and the organization repeated the event over the following few years. In 2014, celebrating the beginning of the 1,000th language project, more than 100 couples gave a total of $21 million.
"That had never been seen before in the fundraising world for missions," Peterson said.
Part of the gathering's success was its focus on those without access to the Bible and on Jesus' kingdom instead of the Seed Company's needs or the fame of its staff, speakers, or musicians, he said. And that sparked an idea in Peterson.
"That was a paradigm shift. I said, 'This isn't about Seed Company.' "
Peterson suggested that Seed Company share its weekend gathering format and community of substantial givers with the larger translation network, banding with them to cast a unifying vision of working together to translate the gospel into every existing language. He called Green to start a dialogue.
"There's no way Seed Company will go for it," Green told him. "But you're the former chair and acting CEO, so I guess if anybody could get away with it, you could."
In 2015, Seed Company opened up the event—which is now its best fundraiser—to fellow translation organizations. At the gathering, donors would be exposed to the global need for translation and matched with the most appropriate translation agency based on their passions for particular regions or people groups, even if that agency was not Seed Company.
Building the level of trust to pull off such an event took countless monthly meetings on the part of a steering committee, consisting of agency CEOs and other influencers, directing the coalition. A commitment to transparency was key in an environment where adding an agency to the alliance or even a change in executive leadership could throw off trust. "Transparency goes out the window, and people are reluctant to talk," Anderson said.
Trust was also built through a commitment to working together through snags and disagreements that has now trickled down to efforts to cooperate at the implementation level.
Today, the coalition's magnetism has introduced an unanticipated problem, Anderson said. Forming a partnership with the coalition can be more attractive to field partners—the individual missionaries, local churches, and other organizations on the front lines of Bible translation work—than working with one of the organizations alone. So the group has had to choose its engagements carefully, he said. For example, consideration of one prospective partnership continued over a year, with members of the team holding different positions.
"At the end of the day, it's an environment that looks for unity more than plurality," Anderson said. The coalition chooses its commitments and endorsements unanimously, or not at all.
The unity on display at the 2015 joint fundraiser clearly inspired givers. Of those who attended, roughly 60 couples gave just under $20 million—about half the attendance but nearly the same amount of money as the 1,000th language celebration the year before.
That means the average gift of $200,000 to one agency in 2014 rose to an average of $300,000 toward Bible translation in 2015, Peterson said. "We saw a $75,000 commitment from the 2014 weekend turn into $600,000 in 2015. We saw $300,000 turn into $1.5 million, and $1 million turn into $3 million."
The rising tide lifted all of the translation agencies involved, Peterson said. "That was a miracle. God had given us a fresh new vision. He brought unity we had never seen before. And all of a sudden, the donor community was responding with stunning generosity."
The collaboration popularized a name—illumiNations, a reference to the foretelling of nations coming to the light in Isaiah 60:3—and is still picking up steam. The cooperative agencies are joining their efforts to create a software system to track in real time which languages are being translated and how much of the work is left to do, which will be added to the coalition's website. They'll also have a presence at the Museum of the Bible that will open in Washington, DC, in the fall of 2017.
"We've adopted a 'better quality, faster, cheaper' mindset," Peterson said. "Everybody in the conversation is saying, 'We've got to do this excellently because this is God's Word. But we also have to do it as quickly as possible because people are dying every year. And also inexpensively, because that's just good stewardship.' "
Collaboration, not competition, is the best way to achieve that, he said.
Some ministry sectors have been cooperating for a while, such as the International Sports Coalition (ISC), founded in 1987, and the Accord Network (formerly the Association of Evangelical Relief and Development Organizations), founded in 1978. But today collaborations are rising in popularity, with networks like illumiNations and the International Orality Network (founded in 2004) popping up more frequently, Wills said.
"ISC and this Bible translation collaboration are extraordinarily powerful because all points of the triangle—investors, the people doing the ministry, and those receiving the ministry—are all engaged in a collaborative effort," Wills said. "That's explosive."
A key ingredient is humility, he said. So is having an abundance mentality. "It means that you're trying to make someone else successful."
In a room full of type-A leaders with strong personalities, "it's a God thing when it happens," Wills said. "You look at it and say, 'Wow. Our primary responsibility is to not get in the way of what God is doing.' "
The illumiNations template could be applied to other areas like clean water, anti-abortion efforts, or poverty relief, Peterson said. "It's the Holy Spirit's prerogative, but there is a lot of biblical vernacular here—generosity, humility, and integrity leading to greater unity.
"I wonder if we could challenge the church to have more of these experiences," he said. "If I was seeing this kind of unity in other ministry areas, I'd be excited, and I'd give more."
Have something to add about this? See something we missed? Share your feedback here.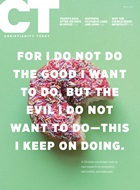 This article is from the May 2017 issue.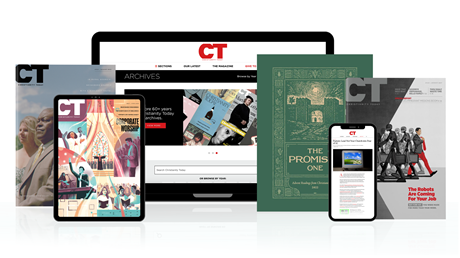 Subscribe to Christianity Today and get access to this article plus 65+ years of archives.
Home delivery of CT magazine
Complete access to articles on ChristianityToday.com
Over 120 years of magazine archives plus full access to all of CT's online archives
Subscribe Now
Together for the Gospels: Unprecedented Unity Among Bible Translators Transforms Giving
Together for the Gospels: Unprecedented Unity ...