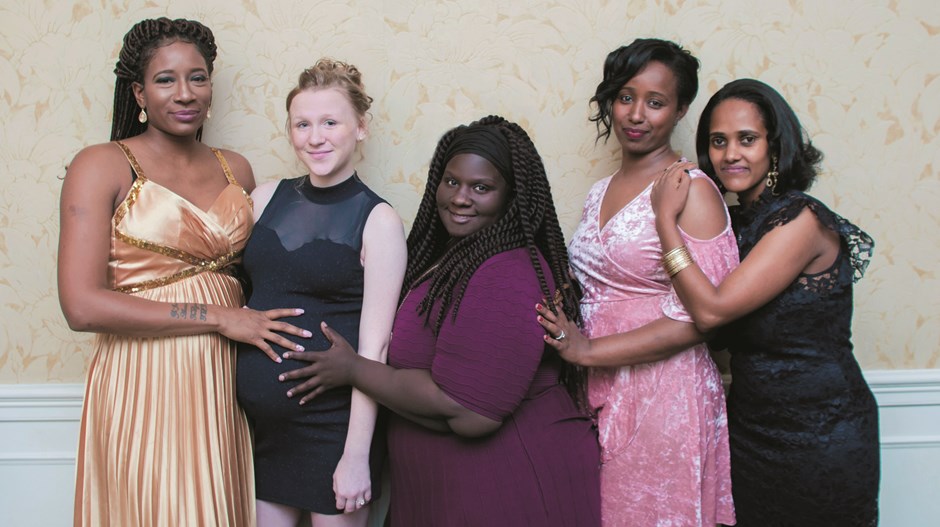 Image: Tiffany Coles
In the living room at Carried to Full Term (CTFT), a residential home for mothers in Haymarket, Virginia, seven-month-old Fabia crawls toward her mother, stretches out her arms, and whimpers. Her mother, Samrawit (Sam) Biru, obliges and picks her up. The two touch heads for a moment, like a mother lion and cub. This is their home—at least for now.
In October 2017, while pregnant with Fabia, Biru moved from Ethiopia to Virginia and was living in the US on asylum when she found herself homeless. She moved into CTFT before giving birth. (Her immigration case is still pending, and her husband—still overseas—hopes to join her when her status is approved.) Even if she'd been able to return to her native country, says Biru, she wouldn't have gone. She wanted to stay in the US and build a new life. As a nonprofit organization dedicated to providing long-term residential support to pregnant mothers in crisis, CTFT has helped her do just that.
Unlike a pregnancy clinic that only offers medical care, CTFT focuses on the entire well-being of the women who stay, many for up to two years. What makes it unique is also what makes it a challenge for the women who live there: The home operates like a boot camp for moms.

"The Program," as staff and residents call it, albeit half tongue-in-cheek, is a set of strict but often-personalized covenants that are put in place for the good of the residents, the resident coordinator, and the 32 volunteers who help implement them.
"The guidelines are there to facilitate change," says Frances Robin, or "Franie," the executive director of CTFT. At 5′10″, the Caribbean-born, Jesus-loving mother of four is a formidable presence in the seven-bedroom home.
The guidelines that Robin enforces come from a similar shelter in Maryland and have been adjusted to fit CTFT. Since the average age of a resident is 27, and many have aged out of foster care or come from broken homes, abusive backgrounds, or families that lacked structure, implementing these guidelines is often difficult.
"Undoing 27 years worth of bad habits takes awhile," says Robin.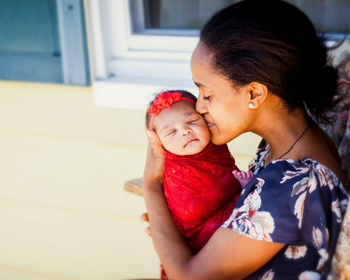 Image: Frances Robin
Participants start the program by establishing objectives in six different CTFT categories that set the path toward independent living: spiritual goals, financial goals, employment goals, volunteering in the community, living skills, parenting skills, and health and mental well-being goals.
"Initially, some moms will not have goals or know what to say about any of these categories, they just want safety. We understand that," says Joanna Tang, the resident coordinator at CTFT. "But from day one, we help a resident set their goals for the first two weeks. They have to apply for jobs, take care of household chores, make their appointments with local health providers, sit with our in-house therapist, [and attend] our in-house classes."
In the first month, residents must give up their phones completely. This "dry" period helps break addictions and encourages authentic community and connection.
"That was the hardest part," Biru says after changing into her Chick-fil-A uniform.
Working at the fast-food chain is one of two jobs she now works after getting help from CTFT. Biru and other residents also have mandatory household chores—in addition to keeping their own rooms clean—and volunteer 10 hours a month in the local community.
"After the first 30 days, a settling occurs," Robin says. "Then at the six-month mark, a desire for independence kicks in, and that's when many decide to stay or to leave."
Depending on the stage of pregnancy, residents are required to find employment or actively track their job-search progress. Though residents typically utilize Medicaid, they learn to make their own medical appointments for themselves and their children. CTFT also offers (and requires) financial classes that help the women develop healthy spending habits and become economically independent. Sexual relations are not allowed, and if the residents have boyfriends, time with them is limited. Instead, the program focuses on self-care, not romantic love.
"The hardest thing for the girls is having structure and chores," Robin says. "It's even harder for them than finding and keeping a job."
Three of the residents recently chose—or were asked—to leave the program because they could not abide by the guidelines. I asked Robin if this ever makes her reconsider the home's strict policies. "No," she said firmly.
I asked Biru the same question. "No, it's not," she said matter-of-factly.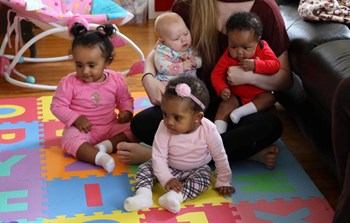 Image: Tiffany Coles
For Biru, following the house guidelines, doing chores, and attending classes is worth what she receives from CTFT: a roof over her head, access to supplies for herself and her baby, as well as the resources, relationships, and education that she needs to move toward total independence.
Robin's story of building CTFT is a testament to God's faithfulness and also her own tenacity. After becoming aware of the needs of pregnant-and-homeless women in the area, Robin felt called to start CTFT. In 2011, following the prompting of the Holy Spirit, she left a successful job as an intel analyst to sink her energies into the project. Without her income, however, her family had to give up their new home and even a car. Friends and family questioned whether Robin was being responsible, and she herself began to question whether she had really heard God's voice.
"There were some things God had to do in my life to get to this point," says Robin.
After five years of fundraising, difficult personal finances, and frustrated development efforts, Robin saw a "for rent" sign on a large white house. An Episcopalian church nearby owned the home, and after Robin explained her vision to the pastor, the board of directors allowed her to rent the home with the first month's rent free of charge. With a physical home at her disposal and women in need of that home, financial donations began to come through, as well as gifts of diapers, clothing, and other supplies.
"Good came from these times of trial, including empathy," she says. "I do believe one of the things God has taken me through is to identify with the people that we have to help. I was angry at God for [my hardships]. My heart was in the right place; things just didn't fall into place when I thought they would. So God had hard work to do."
Now entering its third year, the home operates inside a loose network of nonprofit and social services organizations within Northern Virginia and beyond. If a woman comes to another shelter while pregnant, she is directed to CTFT for long-term help. CTFT was recently honored by local magazine Prince William Living with its Giving Back Award for positive contributions to the community.
"What now?" I asked Robin. We could hear Fabia playing with another resident in the living room, since her mother, Biru, was at work. Robin flashed a broad smile.
"This house is God's hand and feet," she said. "We get to do the legwork. So he gets to do the hard work."
Nicole Russell is a freelance writer and mother of four based in Washington, DC.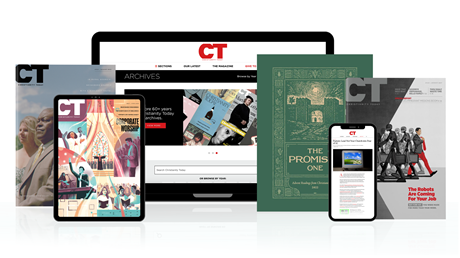 Subscribe to Christianity Today and get access to this article plus 65+ years of archives.
Home delivery of CT magazine
Complete access to articles on ChristianityToday.com
Over 120 years of magazine archives plus full access to all of CT's online archives
Subscribe Now
Community Home Offers 'Boot Camp' for Pregnant Moms
Community Home Offers 'Boot Camp' for Pregnant Moms