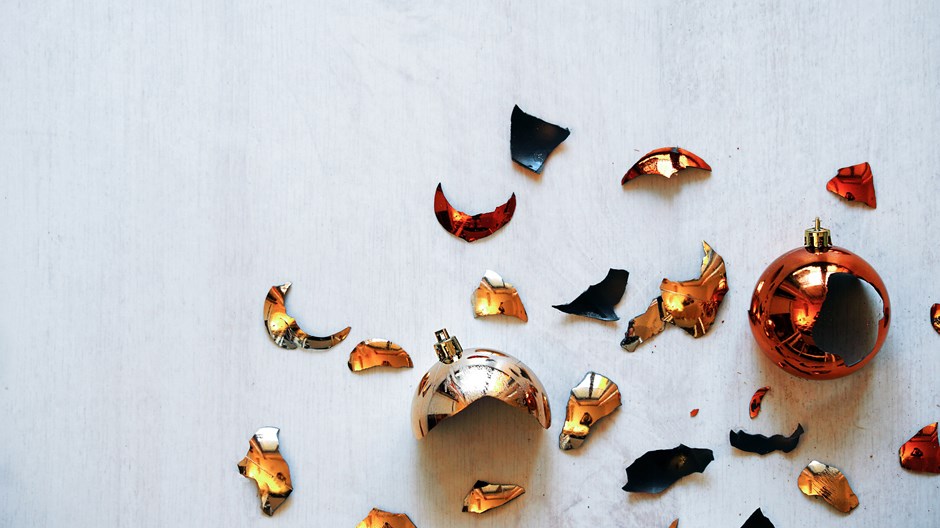 Image: Adriana Duduleanu / EyeEm / Getty
Several years ago, when my son Quinn was in kindergarten, he opened a present on Christmas morning, and he was not happy with what he saw. He set it aside, looked up at me, and declared, "We're gonna need a receipt for that one." I made a mental note to start working on gratitude with him as soon as the wrapping paper was all picked up. Yet, at the same time, I heard in his words the ordinary wish of the masses of humanity: We are given this gift called life and, oftentimes, as we unwrap it, there are parts of it we would like to return.
Usually, we want a receipt for the painful parts.
For instance, several months ago, I dropped Quinn off for his first day of fifth grade. The long line of cars was moving slowly, so I had time to watch him walk onto the playground. He stood there, alone, nervously rubbing the straps of his backpack, scanning the crowd for just one friendly face. He turned in circles and searched in vain. My stomach clenched. As a psychologist, I know kids need moments like this to build resilience—to learn they can survive it—but the father in me was about to pull over and get out anyway. Then, the line sped up and I was forced to move on, leaving my son lonely and looking. I knew he'd eventually find his friends—moments of loneliness always precede moments of belonging, that's just the way it is—but eventually wasn't good enough for me.
I wanted to skip over the painful part.
Jesus Wept
It's Christmastime now, and as I watch my kids make wish lists and sing in Christmas pageants and open an Advent calendar, memories of my own childhood are revived, like ghosts from Christmases past. Specifically, I recall the church I attended when I was Quinn's age, where I learned about a better way to handle the painful parts of life. Every week in Sunday school, we'd practice Bible trivia. Over time, I memorized most of the questions and answers, and for some reason, to this day, I remember one question in particular: "What is the shortest verse in the Bible?" And the answer?
"Jesus wept."
Why did Jesus weep? The story begins with the sisters of a man named Lazarus sending word to Jesus, saying, "Lord, the one you love is sick." Jesus immediately reassures them with these words, "This sickness will not end in death." Then, Jesus dawdles for a while, and his friend dies. Eventually, Jesus returns to Judea, where the body of his friend lies lifeless, all the while reassuring everyone that he will resurrect Lazarus. But then, with his own eyes, he sees the stark tomb of Lazarus himself, and the big, thick, wordy Bible is suddenly pithy in describing the scene: "Jesus wept."
Jesus didn't skip the grit to get to the gift.
He's the God of the universe, power with a pulse, justice with a jawbone, love with a larynx. He knows he can and will resurrect his beloved friend—the outcome is not in question, the joy is not in doubt, the gift is not up for grabs—and yet he sobs anyway. He feels the grief and the sorrow, the loss and the agony. He takes time for the pain. To surrender to it. To show it. Though we human beings tend to ask for a receipt and try to return our pain—though we human beings, if given a choice, would skip the weeping and get right to the resurrecting—God-become-human will have none of it.
Before the gift of the whole story, Jesus makes space for the grit of the human story.
Now, years later, as my kids fall asleep with visions of Nintendo Switches dancing in their heads, as a clinical psychologist, I think the weeping of Jesus may be one of his most important teachings of all. Now, when my clients say things like, "My faith is strong, so I don't know why I feel so afraid of all this uncertainty," or "I believe in heaven, so I don't know why I feel so sad about all this loss," I remember the shortest verse in the Bible. I remember that Jesus wept before the resurrection of his friend.
I remember that faith in the future does not erase our pain about the present.
Oftentimes, we'd prefer to reflect upon the gift of a resurrected Jesus, while we want a receipt for all of the grit that preceded it. But Christmastime is the perfect time to slow down and reflect upon how terribly imperfect his entire life really was. Every hero has an origin story, and Jesus' story is overflowing with pain and grit, from the very beginning.
Humble Beginnings … and Endings
"So Joseph also went up from the town of Nazareth in Galilee to Judea, to Bethlehem the town of David, because he belonged to the house and line of David" (Luke 2:4). Jesus is from an impoverished, forgotten, country town. Despite the royal family history, his father is a blue-collar man, probably more than a little rough around the edges. "[Joseph] went there to register with Mary, who was pledged to be married to him and was expecting a child" (v. 5). His mother was an unmarried pregnant teenager. "While they were there, the time came for the baby to be born, and she gave birth to her firstborn, a son. She wrapped him in cloths and placed him in a manger, because there was no guest room available for them" (v. 6–7). He was literally born in a barn. His first cries mixed with the mewling of animals. Poor and pushed to the margins, he entered the world.
It doesn't get better from there—the grit is everywhere.
He's still a toddler when he and his parents are forced to flee their homeland, running from murderers and assassins (Matt. 2:13–18). Eventually, they return, but the trauma isn't over. Accidentally forgotten by his parents at the tender age of 12, he is left alone at a temple in a city far from home (Luke 2:41–52). Do you remember what it was like to be 12? No matter how well you handle it, that pain gets in. Decades later, he emerges into public life and is soundly rebuked and rejected by the Who's Who of his culture (John 6:41–42). He has a nice run during several years of public ministry, but the crowds that once flocked to him eventually abandon him and call for his death. Moreover, his best friends—his disciples—seem to never really understand him.
They keep wanting to skip the grit to get to the gift.
Meanwhile, he keeps telling them to slow down. For instance, when the mother of two disciples asks him if one of her sons can sit at his right hand in heaven, instead of answering her, he asks her a question, referring to the torture and death that await him: "Can you drink the cup I am going to drink?" (Matt. 20:22). Around the same time, Peter angrily objects, saying this kind of suffering should never happen to Jesus. In exasperation, Jesus finally loses his cool with all the grit-skipping and replies, "Get behind me, Satan! You are a stumbling block to me: you do not have in mind the concerns of God, but merely human concerns" (Matt. 16:23). Human beings are obsessed with skipping the grit to get to the gift.
God, apparently, does not separate the two.
Soon after, Jesus is arrested. He is imprisoned and beaten, tortured, spit upon, mocked, and shamed. Then, finally, on the doorstep of death, his loneliness becomes complete, as he experiences the abandonment of his most faithful companion, his Father in heaven. Jesus' life, from the manger to the Cross, is a story of pain and suffering. He is a perfect human being, but his experience of humanity is anything but perfect. And over and over again, his message for us is this: Don't skip the grit of being alive to get to the gift of a resurrected life.
You can almost hear him on a hillside somewhere, trying to convince the crowd: The grit along the way is part of the gift of finding your way.
The Grit and the Gift
However, like my son with a gift he didn't want, we human beings have a tendency to separate the two. C. S. Lewis put it this way, "That is what mortals misunderstand. They say of some temporal suffering, 'No future bliss can make up for it,' not knowing that Heaven, once attained, will work backwards and turn even that agony into a glory."
We mortals call pain bad and pleasure good, loneliness bad and belonging good, uncertainty bad and clarity good, death bad and resurrection good, sorrow bad and joy good, darkness bad and light good. Indeed, we've even done that to this most human of holiest seasons, this observation of Jesus' birth itself. For centuries, the four weeks leading up to the holy day of Christmas were called the season of Advent, a liturgical season in which the grit of the world was observed through the ritual of darkness, a lack of light in our homes and churches. A time of waiting on the Light to eventually come. Then, on Christmas day, the gifts. The lighting of trees, the celebration of Light coming into the world, the joy of it all, observed for 12 full days. Now, though, there are lights in the stores as soon as the Halloween candy is gone from the shelves. We leave no space for darkness.
No space for the grittiest parts of our humanity.
A few months ago—and just a few hours after I dropped Quinn off on that lonely first-day-of-school playground—he arrived home with a smile on his face. Eventually, he'd found his people. Eventually, loneliness gave way to belonging. Eventually, pain gave way to peace. Eventually, grit gave way to gift. Eventually. Not immediately. Eventually. But now he knows he can endure the loneliness. Now he knows he can persevere through the pain. Now he knows he can grind it out through the grit. Now he knows he can wait for the resurrection.
Now he knows why the grit is part of the gift.
Jesus showed us with his birth, life, and death that every human life is a gift to be faithfully opened, both the gritty parts and the glorious parts. He came to show us how to stand alone and together, how to weep and wonder, how to die and be resurrected. So, this holiday season, will you join me in doing the most Christlike thing of all? Will you let this holiday be as imperfect and as painful as it wants to be, and will you try to trust, for a little while, that painfulness always precedes peacefulness? Have faith, friend.
The grit eventually becomes part of the gift.
Kelly Flanagan is a licensed clinical psychologist and co-founder of Artisan Clinical Associates in Naperville, Illinois. His most recent book is Loveable: Embracing What Is Truest About You, So You Can Truly Embrace Your Life (Zondervan, 2017).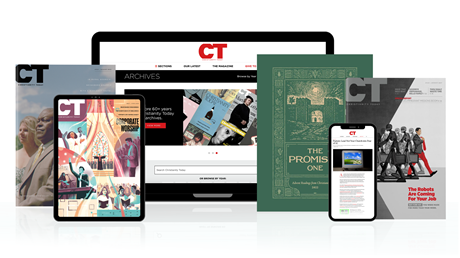 Annual & Monthly subscriptions available.
Print & Digital Issues of CT magazine
Complete access to every article on ChristianityToday.com
Unlimited access to 65+ years of CT's online archives
Member-only special issues
Subscribe
The Most Wonderfully Painful Time of the Year
The Most Wonderfully Painful Time of the Year