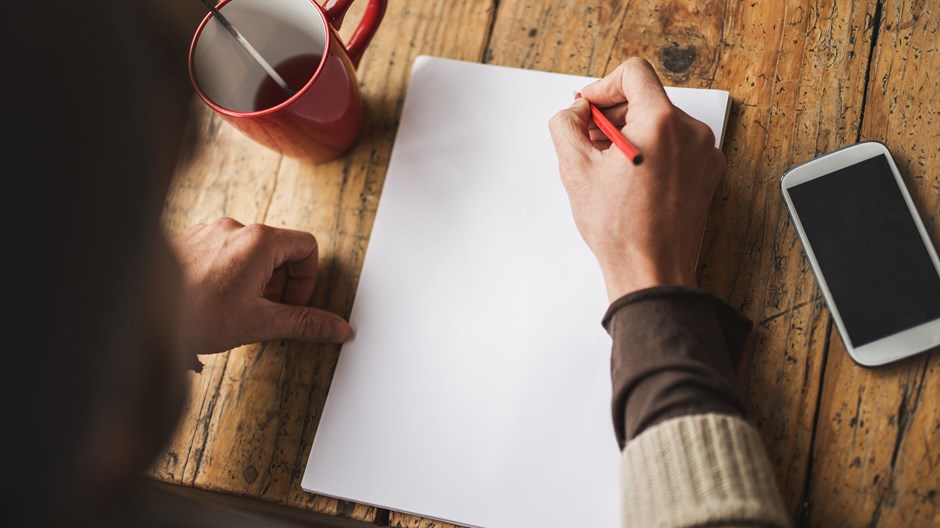 Image: BraunS / Getty Images
I have a box of letters that my husband wrote to me while we were dating last year. Traveling from Tennessee to South Carolina and back again, these paper conversations established our friendship, growing mutual trust, and admiration. Getting to know a person this way is reasonably outdated. It could have happened a hundred years ago. But for us it was new.
Letters are an old-fashioned practice worth preserving. Unlike most modern communication, letters are for someone, from someone. They are deliberate. They develop slowly and they arrive slowly. They take paper and stamps, maybe a walk to a mailbox to flip up the small red flag.
It's fitting that the inspired writings of the Bible, our most important collection of words, took roughly 15 centuries to compile. And it seems significant that, alongside rich stories, laws, poetry, and history, much of the New Testament consists of personal letters that have endured and nourished recipients for hundreds of years. We get to know more of who God is by the way he breathed his thoughts—over time—through the day-to-day realities of these individuals within their communities.
Paul's tone of voice, for example, displays his affection for the Philippians: "I thank my God every time I remember you. In all my prayers for all of you, I always pray with joy," Paul writes. "All of you share in God's grace with me. God can testify how I long for all of you with the affection of Christ Jesus" (Phil. 1).
This contrasts sharply with the posts, thoughts, and emotions that scroll through my noisy social media feed. Hurried and painting broadly, we are encouraged to say what we are thinking quickly and concisely. Our screen socialization often feels like a bundle of contradictions meant for everyone and no one in particular; Paul's language is focused and personal.
My favorite agrarian author and agitator, Wendell Berry, created a satirical club in his poem The SCM: "I am an active member of the Slow Communication Movement, relying to the extent possible on words thought out, to be sent by the postal service, slow and late but fast enough. For most things humans have said, slow has been plenty fast."
Berry's playful critique brings Psalm 4:4–5 to mind: "When you are disturbed, do not sin; ponder it on your beds, and be silent. Selah. Offer right sacrifices and put your trust in the Lord" (NRSV).
The pause in the middle of these two phrases slows me down. Selah. Silence. There's a differentiation between emotion and sin in the first sentence. Emotions aren't bad. They're clues. The Psalms are full of these clues to our humanity. Emotions call us to wake up, to "ponder on our beds" in reflection and prayer.
When we feel "disturbed" or excited or proud or upset like the psalmist, we are culturally conditioned to grab our phones and express ourselves to everybody out there somewhere. It feels immediate, but it does not satisfy. Practicing it regularly erodes the deep connections to each other that we were made for. This "quick-fix" impulse needs a counterbalance.
Real, personal connection can only be cultivated by slowness and embodied personal relationship. Returning to this relational fullness can start with silence to help us hear God's voice and remember that we belong to him and to each other. Then it can take many forms: letters, long walks, even road trips.
I recently drove 422 miles to visit someone I had visited many times by airplane. I pulled into the driveway, my eyes puffy and shoulders tight from hours of concentration behind the wheel. But arrival by car offered me a deeper knowledge about where we each lived and just how far the distance was between us. Along the way, I could feel the temperature changes and experience the subtle variations in the plants, smells, and topography.
In the joy of checking the mailbox, making the road trip, or considering the contemplative invitation of Psalm 4, we were made for the rhythms of grace. We were made to be together, in our particular places and neighborhoods. We were made for personal words of encouragement, written and sealed and shared. Call these the liturgies of love—liturgies that are patient and kind, that persevere, that will not pass away.
Sandra McCracken is a singer-songwriter who lives in Nashville. Follow her on Twitter @Sandramccracken.
Have something to say about this topic? Let us know here.
Pending Resolution
Pending Resolution is an exploration of the tensions of living between God's promises offered and his promises fulfilled, looking to Scripture for guidance.
Sandra McCracken is a singer-songwriter who lives in Nashville. Follow her on Twitter
@Sandramccracken
.
Previous Pending Resolution Columns: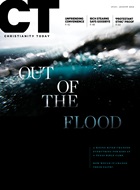 This article is from the Jul/Aug 2018 issue.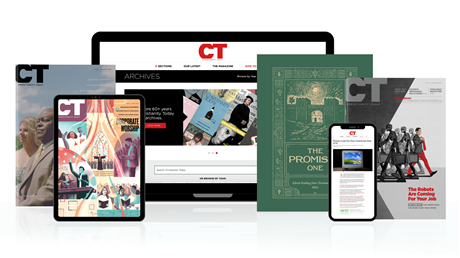 Find hope and historical insight. For a limited time, explore 60+ years of CT archives for free!
Daily devotions from Timothy Dalrymple during this pandemic.
Hundreds of theology and spiritual formation classics from Philip Yancey, Elisabeth Elliot, John Stott, and more.
Thought journalism that inspires you to think more deeply about your faith.
Blessed Are the Slow
Blessed Are the Slow