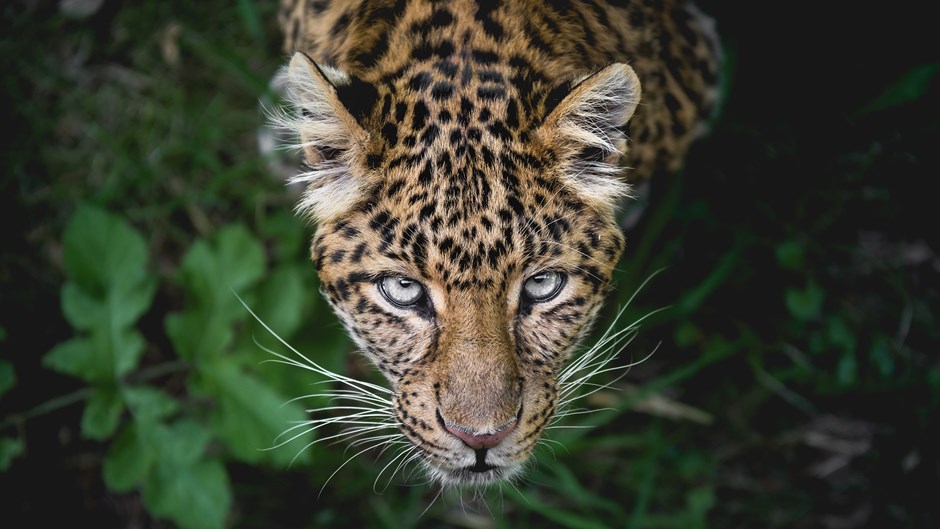 Image: Aurélien / Unsplash
Visitors to London Zoo last autumn stood enthralled, watching the family dynamics of the critically endangered Sumatran tiger playing out before them. The two newborn cubs, instinctively mischievous, repeatedly pounced and climbed up their 280-pound father, claws unsheathed. Crowds admired this tiger, built for predatory power, turning his obvious annoyance into gentle reprimands. The scene is reminiscent of Aslan the lion, whom C. S. Lewis used to capture some of the attributes of God—tender but also powerful and "not a tame lion."
Today, these majestic cats are the focus of World Wildlife Day, along with the other big cats that are under threat on our watch—no, because of our watch. Habitat loss, conflict with people, and poaching are just some of the reasons for their drastic declines. There has been a 95 percent drop in tiger numbers over the last hundred years and a 40 percent drop in African lions over just 20 years.
Numbers like these have drawn attention to the "pre-traumatic stress" felt by environmental scientists whose everyday work seems to be that of a doomsday prophet. Not only are their audiences not as receptive as they feel they should be, but their understanding of what their data mean for the future is driving them to a "professional depression."
Last year meteorologist Eric Holthaus sparked an online frenzy, as well as solidarity from fellow scientists, as he spoke openly about the psychological effects of his work. "How am I supposed to do my job—literally to chronicle planetary suicide—w/o experiencing deep existential despair myself? Impossible."
Christians are called to rule over creation as God's image bearers on earth, reflecting the character and self-sacrificial rule of God. So how can we respond to this atmosphere of despair? We spoke to a number of Christian conservationists who are working in very different countries and contexts but share similar stories of working with feelings of deep personal loss.
Since Peter and Miranda Harris founded A Rocha 35 years ago, they have "witnessed what has been called a 'thinning' of life." Rather than the "dispassionate science" the public may expect, personally observing collapses in Kenyan birds of prey, migrant birds in Portugal, European flying insects, and fish species worldwide, "we have at times had an emotional and very personal response to these multiple losses."
Since the recent global coral bleaching event, Margaret Miller, the research director at SECORE recounts: "I have heard several of my colleagues say 'That was the first time I cried underwater.'"
Reacting similarly to the suffering of coral reefs, Jeremy Lindsell, director of science and conservation at A Rocha, felt a sudden sense of panic that his children may be robbed of this natural wonder and wanted to take them snorkeling straight away. He is painfully aware of extraordinary places degraded beyond recognition. A similar dread drives his work with colleagues in Ghana, who are striving to protect their wonderful Atewa forest from mining. "I was unprepared for the sense of personal pain I felt about the threat that now hung over the forest." He describes feeling anxiety, powerlessness, frustration, and a sense of being cheated.
"The chief feeling to hold at bay, though, is despair," says Lindsell, "the overwhelming temptation would be to walk away." As a Christian, he finds that the way in which biblical faith operates is "helpful in any circumstance of loss, bereavement, and temptation to despair, and there are also particular ways that [have] to do with this being God's own precious creation."
Christians, he adds, are not adhering to a system of thought but clinging to a relationship. A Christian's relationship with God means "there is someone to whom I can take those things that cause me anxiety, despair, and bereavement."
Peter Harris agrees, adding that he finds immense comfort in this relationship, knowing "that the Lord grieves for his creation and hears it groaning, far more directly and personally than we do." We also have a biblical record of people throughout history clinging to this relationship through tough situations. The Harrises have "discovered that there are resources of lament and even outrage in many Scriptures that give language to those feelings."
Simon Stuart, who has been involved in conservation for over 30 years, also points to the Bible's rich set of lessons in lament, "It is okay for us to be angry about the degradation of creation. … It is okay to cry out to God for help, to hold him accountable, and plead with him." Stuart, the strategic conservation director at Synchronicity Earth and former chair of the International Union for the Conservation of Nature's Species Survival Commission mourns the Sumatran rhino, the smallest and hairiest of rhinos of which there are likely less than a hundred left on the planet. "Every time we think we have solved one problem, another emerges," he said.
Even Jesus wept over Jerusalem, Bob Sluka, lead scientist of A Rocha's marine program, reminds us. "Sometimes you need to grieve. Even, perhaps, lament."
"It is prayerful grieving that builds faith," adds Harris. This truth has led him to find in Christian conservation the deep "echoes of the character of pastoral work. … For example, in pastoral work, you are sometimes called simply to sit at the bedside of a dying friend."
If caring for creation is one aspect of Christian ministry, "is it any different from any other Christian ministry in terms of the sadness, pains, and apparent failure that often accompanies it?" Stuart asks. "Isn't this part of what it means to be a disciple in this fallen world?"
Drawing from his scientific and pastoral work, Harris believes that "if we demand success on our terms from our effort, we will only make ourselves hostage to events over which we frequently have little or no control."
In response to this, Christians find encouragement not in their success rate but in their faith in the character of God. While shifting their focus to God's character, they uncover another common trait of all Christian ministries, as Stuart says: "signs of hope amid the sorrow." All of the Christian conservationists we talked to mentioned their Christian hope as a foundation for their endurance.
Harris believes the biblical laments establish a trajectory of hope for creation which is based on our confidence in God's willingness and commitment to redemption and salvation. If, as Lindsell believes, our broken relationship with creation is linked to our broken relationship with God, then the ultimate redeeming solution does not lie in our hands. The Cross has accomplished everything necessary. Resting in this knowledge removes the crippling weight of setbacks, allowing Christian conservationists to continue working against the brokenness, cooperating in God's hope-filled plan to redeem and reconcile all things.
It is difficult being a lone voice in the wilderness, Sluka reflects, but "we live out our Christian faith in community." There is a community of the faithful who share this hope in a redeeming creator, says Lindsell, and there is encouragement to be found in their growing concern for all creation.
Wildlife conservationist Sarah Chiles, who has witnessed elephants killed on highways and giraffes electrocuted by power lines in Kenya, knows firsthand how human motivation falls frustratingly short of our potential and responsibility. Yet in this setting, she draws on C. S. Lewis's idea of the weakest things on earth being transformed into beautiful things in heaven when submitted to God. She finds joy and hope in small acts of human compassion but holds onto an even greater hope for restoration where our weakest efforts will be transformed beyond the possibilities of human imagination. These Christian responses make space for grief alongside continued effort and even hope.
Theologian Richard Bauckham has written about the ultimate hope and proximate hope that we can have as Christians. In Revelation 21 and Isaiah 35, the Bible speaks of the ultimate restoration of the heavens and the earth. The language emphasizes being made new, as a person is made new when he or she becomes a Christian. We can look forward, in faith, to broken things being made whole again.
Equally important is the proximate hope that God gives us in the here and now. As conservationists around the world have shown, Christians can carry on despite the seemingly overwhelming odds, knowing that we are not alone in our efforts. When we pray "your kingdom come," we can be part of that process, with the Holy Spirit's help.
Cara Daneel, a South African native, received her marine biology and oceanography degree from the University of Cape Town. She has worked in conservation and education in both the Northern and Southern Hemispheres. She now works in Cambridge, United Kingdom, as a research assistant for The Faraday Institute for Science and Religion on a communications project: Wonders of the Living World.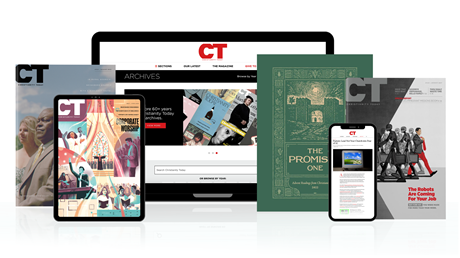 Annual & Monthly subscriptions available.
Print & Digital Issues of CT magazine
Complete access to every article on ChristianityToday.com
Unlimited access to 65+ years of CT's online archives
Member-only special issues
Subscribe
Creation Groans, but God Hears: Many Species Face 'Thinning of Life'
Creation Groans, but God Hears: Many Species Face ...