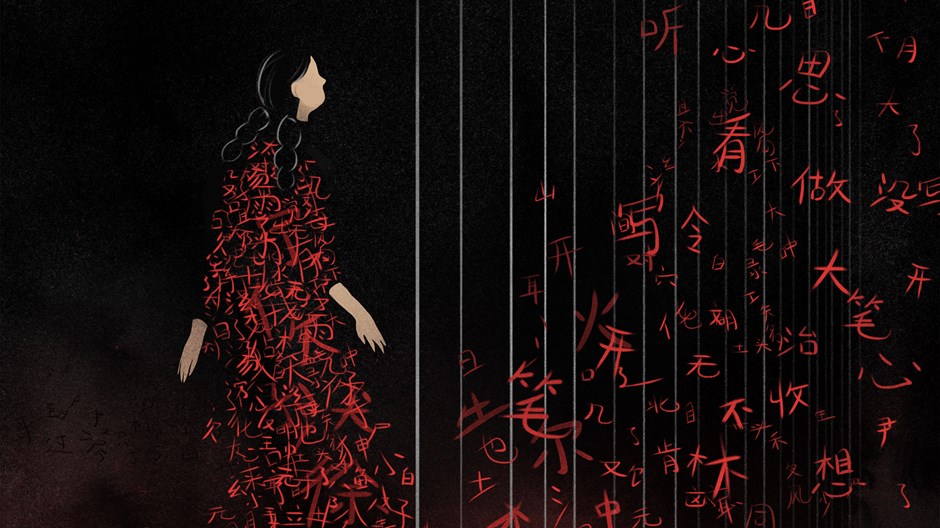 Image: Nicole Xu
Nelson Mandela. Dietrich Bonhoeffer. Martin Luther King Jr. Aleksandr Solzhenitsyn. When we think of 20th-century political dissidents who were people of faith, these are the names that spring to mind. And for good reason: These men left an indelible mark on humanity with their resolve and fortitude, their eloquent words, and their profound wrestling with what it meant to oppose injustice. Now, thanks to the research of historian Lian Xi, we have a new name to add to the list: Lin Zhao, the only Chinese citizen known to have openly and steadfastly opposed communism under Mao Zedong.
Lian Xi, a professor of world Christianity at Duke Divinity School, has written extensively about China's modern encounter with Christianity. His first book, The Conversion of Missionaries (1997), is a critical study of American Protestant missions in early 20th-century China. His second book, Redeemed by Fire: The Rise of Popular Christianity in Modern China (2010), examines the transformation of missionary Christianity into a lively, indigenous Chinese faith. Lian began researching the life of Lin Zhao in 2012, and he received a copy of her prison writings the following year. The resulting book, Blood Letters: The Untold Story of Lin Zhao, a Martyr in Mao's China, draws from those prison writings, years of interviews and correspondence with those who knew Lin Zhao intimately, and extensive field research in Suzhou and Beijing.
Lin Zhao's story is not easy to read. It has few glimpses of hope and far more despair than triumph. Doubtless, Lian bears secondary trauma from living with it for so many years. Yet knowing Lin Zhao's story feels essential for anyone who wants to understand the true cost—to mind, body, and family—of steadfast opposition to an evil regime. In this account of a remarkable life, we see how Christian faith can provide the courage to resist totalitarianism, preserve our moral autonomy, and sustain us in necessary political dissent.
Conversion and Disenchantment
Lin Zhao, the pen name of Peng Linzhao, was born to politically active middle-class parents in 1932 and understood the price of political engagement from a young age. Members of her family suffered under Chiang Kai-shek's purge of the Communists. Her own conversion to the Chinese Communist Party (CCP) followed on the heels of her conversion to Christianity. Both happened during her high school years at the Laura Haygood Memorial School for Girls, an elite institution founded by the Southern Methodist Mission. Lin Zhao was baptized there at 15.
During Lin Zhao's two years at school, China was ravaged by war between the Nationalists and the Communists. To patriotic young people, the "new democracy" that the Communists promised seemed like a hopeful antidote to the corrupt, inept, and repressive rule of Chiang Kai-shek. And Lin Zhao, like many others, saw a direct connection between Christianity and the CCP's struggle against the forces of evil in Chinese society. Joining the CCP was a natural outcome of her Christian passion for justice.
After her graduation, Lin Zhao attended a CCP journalism school where she practiced writing puff pieces for the party. When she completed the degree, she spent several years working for the Suzhou Rural Work Corps. Together with peasant associations, the Rural Work Corps members set up violent confrontations with unjust landlords in order to redistribute land back to the people. This experience left her more committed than ever to the ideas of the party. She returned to newspaper work, investigating and reporting on government corruption.
How did the Party lose such a committed young person? Lin Zhao's disenchantment with the CCP began when her leaders failed to live up to her ideals. She caught superiors abusing their power and getting away with it. Then, while studying for a degree in literature at Peking University, she saw her friends targeted for criticizing the CCP. Hundreds disappeared or took their own lives during the Anti-Rightist Campaign, and she lost hope for an independent, free-thinking China under Mao. In 1958, due to her sympathies for her denounced friends, Lin Zhao was added to the Rightist list; she had just turned 26. In response, she attempted suicide.
Lin Zhao was punished with three years of "re-education through labor," but due to her chronic tuberculosis and frailty, she was allowed to complete her sentence on campus, laboring in the reference room and the garden. Though she had never renounced her teenage Christian faith, she made a public return to church, an act of quiet defiance and a reclamation of her personal dignity. Her other public act of defiance was to publish two poems critiquing Mao, whose agricultural collectivization had led to famine on a scale unprecedented in human history. After these poems were published, Lin Zhao was arrested in October 1960. The next month, her father committed suicide.
Imprisoned for five years while awaiting trial, Lin Zhao was largely cut off from her family and friends. She wrote poetry and prose on a daily basis. She continued to suffer from tuberculosis as well as other ailments, and at one point was declared mentally ill, although she never received treatment. In pretrial detention she endured repeated torture; she was beaten, starved, left in isolation, and handcuffed in a variety of punitive positions. Before her second suicide attempt, she wrote a poem entitled "Self-Eulogy." It was the first of her blood writings.
Deprived of writing instruments, Lin Zhao would prick herself with sharpened bamboo and collect her blood in a plastic spoon. She'd then dip her "pen," often a thin bamboo strip or a straw stem, into the blood, writing on paper when possible, or else on her clothing or sheets.
Even as her mental and physical health deteriorated, Lin Zhao continued to write, for herself and for a world she hoped would listen. She wrote plays and poems and kept a diary. She wrote a Christmas devotional. She sent letters to her mother, to the editors of the People's Daily, and to the United Nations. Most of these documents never left the prison; her guards dutifully filed them away as criminal evidence.
In May 1965, Lin Zhao was sentenced to 20 years in prison. Three years later, still unwilling to recant her beliefs, she would be put to death. During those last three years, Lin Zhao continued her blood writing. In letters to her mother, who was no longer allowed to visit, she often expressed the deep comfort she found in the Holy Spirit: "Don't grieve for me, dear Mama, a raging fire refines pure gold. After all, I am in the hands of the Heavenly Father, not in the hands of those demons!" In her last known writing, she argued that God would have compassion on the "multitude of suicides in mainland China." She asked her readers to likewise pardon "the afflicted souls" and to hold a memorial service for those who died under Mao's tyrannical rule. Imagining a listening, free humanity, Lin Zhao could find peace and meaning in her imprisonment.
The Songs of the Zither
In 1981, the Shanghai High People's Court posthumously declared Lin Zhao innocent and returned her writings to her family. They had never been destroyed because her guards had been nervous about eliminating possible evidence. She had believed, against all hope, that her "freedom writings" would reach the world, and that belief was vindicated.
In the book's afterword, Lian Xi briefly discusses Lin Zhao's legacy. One of the first activists to find her work was Ding Zilin, the "Tiananmen Mother" whose 17-year-old son was killed in the Tiananmen Square Massacre. In it, she found the courage to live on. In 2010, human rights lawyer Xu Zhiyong led the New Citizens' Movement, demanding equal educational rights for all children. While in prison, he read Lin Zhao's writings and called on the Chinese to follow her example of sacrifice. And Liu Xiaobo, the late Nobel Peace Prize laureate, called Lin Zhao "the only voice of freedom left for contemporary China."
Blood Letters is an unsparing, meticulously researched, moving but unsentimental look at a complex and heroic figure. Without shying away from the realities of Lin Zhao's personal flaws and inner torment, Lian Xi's work also recognizes her important legacy, making it widely accessible for the first time to an English-speaking audience.
Despite Lian's careful prose, readers unfamiliar with Chinese politics and history may struggle at times to keep the terms straight—descriptors like Rightist, Leftist, Communist, Democrat, Nationalist, Revolutionary, and Counterrevolutionary take on slightly different implications in the Chinese context. Similarly, I could have used an appendix with a timetable of events to which I could refer as I read. But these are minor complaints about an important—even vital—book.
Blood Letters reminds us of just how easy it can be to live within an oppressive system without protesting, becoming blind and numb to injustice as long as we can protect ourselves from its pain. Lin Zhao refused to protect herself if it meant surrendering her ideals; she refused to compromise. In her story, we are reminded of what true persecution is, we are encouraged to believe that faith can sustain us, and we are prompted to listen to the voices of those imprisoned around the world.
Occasionally in her writings, Lin Zhao referred to herself as a musician playing a zither—a stringed instrument like a small harp. In one poem she observed, "Pondering through an eternal night, chilled to the bone in dismay, / I hold a lonely jade-studded zither, but for whom shall I play?" Later, she wrote that "the strings on the jade-studded zither have snapped." And yet, by some miracle, the songs of the zither can still be heard floating in the wind today.
Amy Peterson is a writer living in Indiana who teaches at Taylor University. She is the author of Dangerous Territory: My Misguided Quest to Save the World (Discovery House).
Have something to say about this topic? Let us know here.
Have something to add about this? See something we missed? Share your feedback here.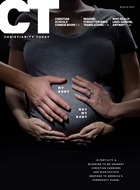 This article is from the March 2018 issue.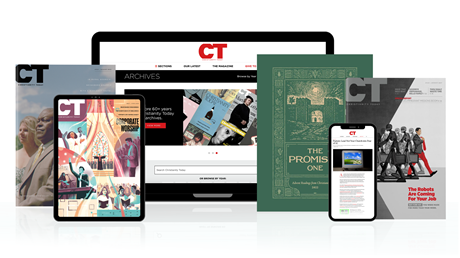 Subscribe to Christianity Today and get access to this article plus 65+ years of archives.
Home delivery of CT magazine
Complete access to articles on ChristianityToday.com
Over 120 years of magazine archives plus full access to all of CT's online archives
Subscribe Now
How Christian Faith Led a Single Woman to Defy Chairman Mao
How Christian Faith Led a Single Woman to Defy Chairman Mao