true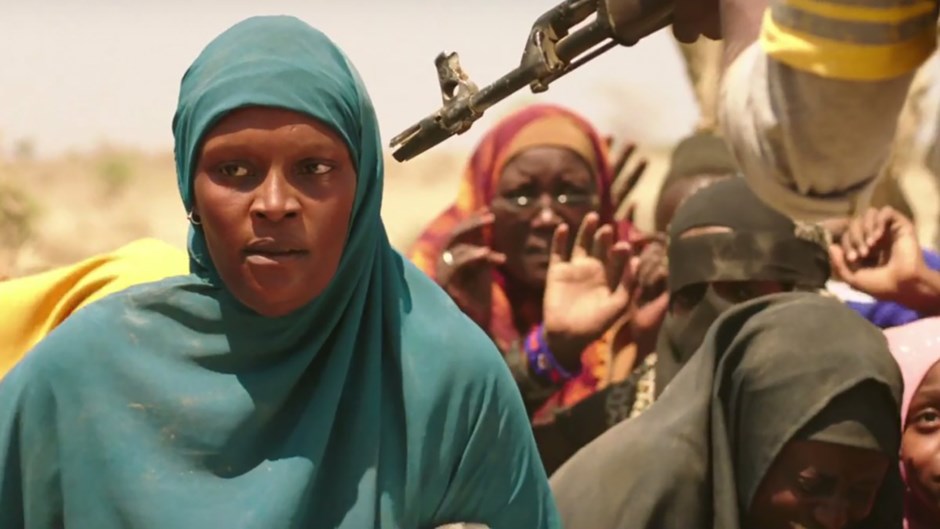 Image: Hamburg Media School
Two years ago, the heroic actions of some Kenyan Muslims brought their majority-Christian nation together. The Oscar-nominated film depiction of that heroism may do so again—if many people watch.
Watu Wote is a fictional retelling of real-life horror. In December 2015, al-Shabaab terrorists stormed a bus headed toward the border with Somalia and demanded Christian passengers separate for targeted execution. Muslim passengers responded, "If you want to kill us, then kill us. There are no Christians here." The Christian women were given hijabs to wear, while the Christian men were hidden behind bags.
They knew the danger. One year earlier in a similar bus attack, Muslim militants killed 28 Christians who failed to correctly say the Islamic creed.
Filmed on location in Swahili and Somali, the 22-minute film was nominated for the Live Action Short Film category at the 90th Academy Awards.
"The film captures an issue close to Kenyan hearts, that apart from religious differences, we are all Kenyan," said Timothy Ranji, bishop of the Anglican diocese of Mt. Kenya South. "The downside is that it will be watched by very few Kenyans."
Access to film is limited in Kenya. The nation ranks 77th worldwide in terms of cinemas per capita, according to UN data. Radio is a far more effective means of communication in the East African nation, Ranji said.
And some, like William Black, may choose not to watch it. "The movie tells a good story, I'm sure," said the American Orthodox missionary and professor at St. Paul's University in Limuru, Kenya. "But it hits too close to home."
Black believes that terrorists want to push Kenya to the tipping point. "The narrow focus of the camera lens can only show so much, while the wider context . . . remains untouched," he said. "The issues dividing Muslims and Christians are deep, painful, complicated, and historic."
The "Shifta War" from 1964 to 1968 witnessed secessionist conflict between the state and Muslim Kenyans of Somali heritage. The word shifta means bandit and is popularly associated with criminal behavior. In 2011, the Kenyan military entered Somalia to fight extremists in response to cross-border raids. Al-Shabaab retaliated within Kenya, most notably with a 2013 mall massacre that killed 67.
Josephine Mutuku, mission studies lecturer at Africa International University, recognizes there is a tension between religious communities.
Informally polling her students as well as Muslim and Christian friends, she found that none had watched Watu Wote. Some are nervous it will recall the original trauma, while others put hope in the power of film among the youth.
"Christians will probably be encouraged to know not all Muslims are against them," Mutuku said. "And Muslims might be motivated to follow the example in the film—to see Christians as fellow human beings, not enemies."
Evangelical Kenyans have been at the forefront of transformation, said Ken Chitwood, a scholar of Christian-Muslim relations who visited Kenya five times between 2012 and 2014. They have moved from using the popular designation of Somali Muslims as shifta to the more promising designation of Samaritan.
The new term makes Somali Muslims "relatable, redeemable, and respectable," he said, and comes with an increased eagerness by Christians to reach out in service and evangelism. But it is still a "mixed bag," as Somalis in Kenya remain an "other"—much like the Samaritans of Jesus' day.
"They still haven't moved to open engagement or hospitality. There are still many boundaries to be crossed," he said. Watu Wote might help, Chitwood believes—if they watch it together.
One optimist is Paul-Gordon Chandler, director of CARAVAN, a nonprofit using the arts to promote interfaith peace between East and West. Short films don't get into cinemas in Africa, he said, but people watch them on their smartphones, and Kenya leads all of Africa in internet penetration. Viewership will grow over time, and Chandler has seen it make a difference.
In Senegal, where he grew up as a missionary kid, he commended The Hyena's Journey as an example of how drama helped communities in conflict develop nuanced understandings of their own and others' stories. In Egypt, where he spent a decade as an Anglican rector in Cairo, he esteemed how the film Hassan and Marcos engaged the Arab world's biggest stars to confront sectarian tension through comedy.
"Artists provide new pathways of understanding that transcends borders and how we see the 'other,' " Chandler said. "The power of creativity counteracts demonization."
Lebanon has been a fertile field for such efforts, with recent films like Where Do We Go Now? and The Insult probing relations between Muslims, Christians, and Palestinian refugees.
In Nigeria, the film The Imam and the Pastor and its follow-up, An African Answer, offer an example of the peace-building power of cinema when coupled with skillful moderation. The movies tell the story of a Muslim and a Christian who reconciled after encouraging sectarian militias. The two men now conduct grassroots work worldwide. "Engaging the community is necessary to convey a message and build trust, especially given our religious nature," said Samson Auta, who coordinates the initiative. "Otherwise, films promoting tolerance won't impact the lives of people."
He endorsed Watu Wote, as did Sunday Agang, provost of ECWA Theological Seminary in Kagoro, Nigeria. "Movies can contribute immensely in helping Muslims see Christians in a positive light," he said. "Peacemaking is the business of God, who can use any available instrument to speak."
But as Martin Accad, chief academic officer of Arab Baptist Theological Seminary in Beirut, cautions, peacemaking is in the eye of the beholder. "Lebanese Christians and Muslims live alongside each other, rather than with each other."
Back in Kenya, David Ongwaye, pastor of the Evangelical Lutheran Church in Nyamira, has never heard of Watu Wote. His city in the far southwest has a small mosque but no cinema. People from his area were killed in previous terrorist attacks on buses as they traveled cross-country for work. When he searched for the film trailer online, it made vivid the memory.
"The violence is very graphic," Ongwaye said. It might "arouse hatred and thus be counterproductive."
Other Christians, however, might recall a more promising memory: the Muslim woman who stood up to the terrorists and later told the media, "We are all brothers." The film name, in Swahili, means "all of us."
"We celebrated her as Christians and saw that not all Muslims are terrorists," he said. "This film may revive the idea that Muslims and Christians can work together in harmony."
Jayson Casper is a Cairo-based correspondent for Christianity Today.
Have something to add about this? See something we missed? Share your feedback here.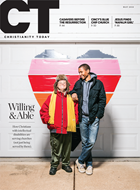 This article is from the May 2018 issue.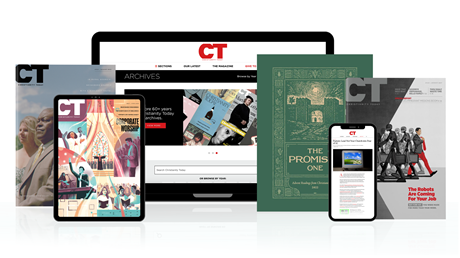 Annual & Monthly subscriptions available.
Print & Digital Issues of CT magazine
Complete access to every article on ChristianityToday.com
Unlimited access to 65+ years of CT's online archives
Member-only special issues
Subscribe
Sectarian Cinema: Oscars Highlight Muslim Defense of Persecuted Christians
Sectarian Cinema: Oscars Highlight Muslim Defense ...