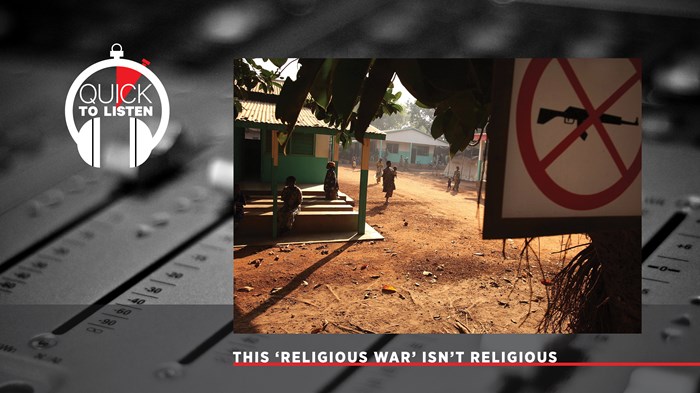 Image: Spencer Platt / Getty Images News
It's been a bloody year in the Central African Republic. Two months ago, a massacre claimed the lives of dozens of people in the country after suspected Islamist rebels attacked a group of civilians.
The massacre was just the latest in a wave of violence for the country of 4.5 million.
At the beginning of this year, the CAR's capital had been considered a safe haven in the war-torn country. It was the only place the government claimed control, as three-quarters of the landlocked nation is occupied by armed groups.
But since the spring, the country has witnessed an upsurge of violence, notably with attacks targeting churches and church leaders in the capital city, Bangui, and Bambari, another important city in the country. Four Catholic priests were targeted, with three of them killed in separate Islamist attacks. In response to the violence from the past couple years, a militia composed primarily of Christians has also committed atrocities against Muslims.
But the unrest hasn't divided the church, says Paul Mpindi, the director of Mission French Africa; a radio ministry that focuses on evangelism, discipleship, and stewardship in French-speaking Africa.
"I'm so thankful for the Catholic Church and Protestant church because they are working together," said Mpindi. "The bishop there has been at the forefront of the peace transition, helping the government, helping the rebels, and working with the Muslims."
Mpindi joined associate digital media producer Morgan Lee and editor in chief Mark Galli on Quick to Listen to discuss why violence is once again on the upswing, who really makes up the country's "Christian militia," and what it will take for peace to prevail in the country.
This podcast is brought to you in part by Christianbook.com, a huge selection of Christian books, Bibles, gifts, music, and more.
This episode of Quick to Listen is brought to you by Kingdom At Work, a movement that seeks to inspire, equip, and ignite leaders to advance God's kingdom through their influence in the marketplace. To attend one of their workshops or learn more, visit KingdomAtWork.com.
What is "Quick to Listen"? Read more
Subscribe to Quick to Listen on Apple Podcasts
Follow the podcast on Twitter
Follow our host on Twitter: Morgan Lee
Follow our guest's website: Mission French Africa
Subscribe to Mark's newsletter: The Galli Report
Music by Sweeps
Quick to Listen is produced by Morgan Lee, Richard Clark, and Cray Allred