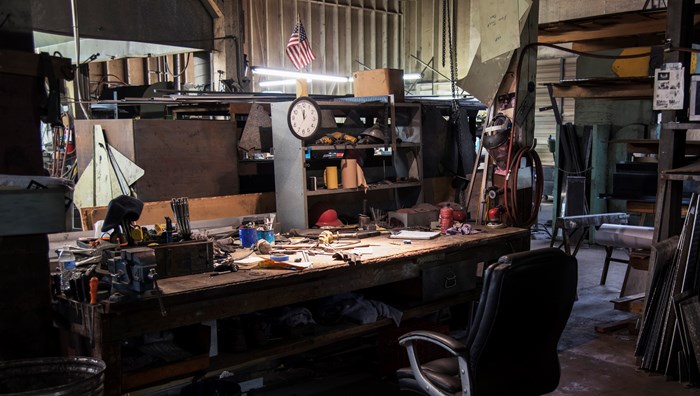 Image: Jetta Productions / Getty
The most entrepreneurial city in North America is, in many ways, just what you might expect. Jeans-clad urban workers lounging in downtown parks and grabbing lunch from food carts. Men and women of hustle, seemingly always working yet never really at work, free from those oppressive cubicle warrens and their fluorescence-bathed corporate obligations.
This is not Austin or San Francisco or Minneapolis. It's Port-au-Prince, Haiti, the economic engine of a country where at least 80 percent of jobs come from the "informal sector" (that is, the loosely self-employed and the freelance class). Informal workers make up a larger share of Haiti's labor force than in any other country in the Western Hemisphere. Most of them, of course, survive day to day on fickle earnings from roadside fruit-and-soap stands, home sewing businesses, small (organic!) garden plots, and odd construction jobs.
A certain segment of Americans has come to idealize the freelance economy and its promise of following your passion—or, at the least, of reaping a little extra to finance a vacation or kitchen remodel. Forty percent of US adults either earn money from gig work or are self-employed. Many in the church have come to see this as a near culmination of God's design for work, a sort of preview of the New Jerusalem where labor will be flexible, beautiful, and above all, fulfilling.
This may feel true for Christians who have the skills, the social and financial capital, and the disposition to be entrepreneurs or to hop employers in search of the perfect job. And the excellent thinking that's come from the faith and work movement over the last decade has done much to reclaim the sanctity of profession. But as our cover story explores, for the majority of workers, invitations to careers built on dreams and creative callings sound at best precarious, if not outright crazy.
The rise of non-traditional jobs is neither new nor unique to post-industrial cities fueled by craft coffee and co-working spaces. It's how most of the Global South has always put food on the table. And it looks dramatically different in places like Haiti and Brazil and Burundi, where freelance life is a matter of survival, something more akin to vocational desperation than liberation.
Importantly, this is the vocational norm in developing countries where the evangelical church is largest and growing most rapidly. Any theology of work must allow room for the types of labor in which most of the world's Christians are actually engaged, and should consider the unique challenges and risks those workers face. So an evaluation of the current faith and work conversation, of whom it includes and excludes, is more than just timely and important. It's a calling.
Andy Olsen is managing editor of Christianity Today. Follow him on Twitter @AndyROlsen.