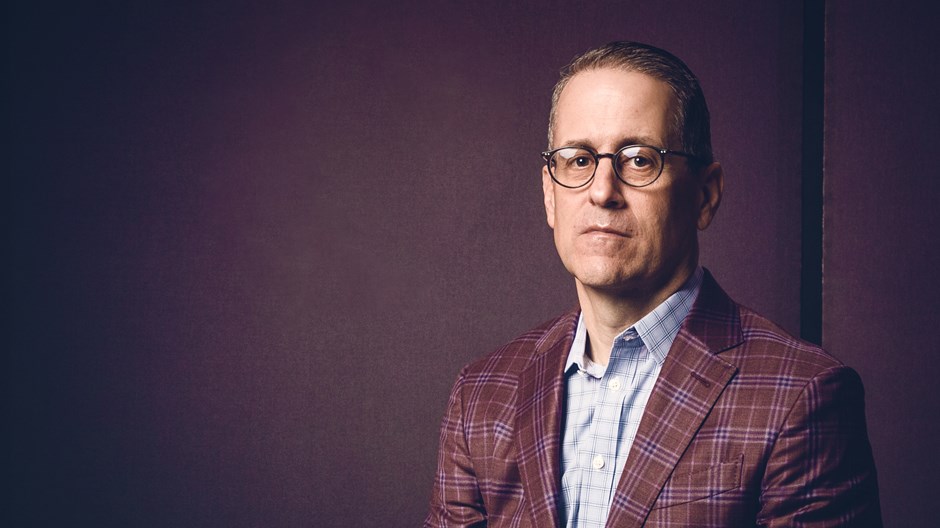 Image: Ryan Gibson
I've spent my entire professional life at the intersection of two fields increasingly held in low esteem by much of society: public relations and Christianity.
In January, nearly two years removed from cancer treatment, I announced my decision to close the PR firm that bears my name, after occupying a front-row seat for so much evangelical history. Having worked with some 200 ministry organizations and Christian-owned companies over the past 35 years and following the religion news and trends around them, it seems I've seen everything.
I've helped tell the stories of millions who professed faith in Christ through evangelistic outreaches, an estimated million men gathered for a solemn assembly on the National Mall, more than 150 million needy children around the globe receiving gift-filled shoeboxes at Christmas, hundreds of thousands of incarcerated men and women and their children being ministered to, a world-class museum dedicated to the Bible erected in our nation's capital, and the death of the Christian giant of my lifetime, Billy Graham.
Unfortunately, I've also been privy to much of the underbelly of evangelicalism. From moral failure to financial scandal, questionable ethics to outright criminal conduct, and lack of love for nonbelievers to blindly partisan political engagement too often detached from the commandment to "love thy neighbor as thyself"—I've observed many of the reasons Christianity (at least the conservative evangelical brand) is viewed so cynically by so many today.
But throughout my career, I felt called to advance and protect kingdom work, inspired by the Exodus 17 account of Aaron and Hur holding up the arms of Moses as he raised the staff of God in battle.
My ultimate client was Jesus and his gospel.
"As long as Moses held up his hands, the Israelites were winning, but whenever he lowered his hands, the Amalekites were winning," Scripture records. After the assistance of Aaron and Hur, "his hands remained steady till sunset." In battles great and small, I saw my mission to help steady the hands of leaders who were "holding up the staff"—those who were preaching, teaching, and launching movements.
While people know me as a "PR guy," I would submit that everyone's in PR in some sense. Public relations is merely the public representation of an organization, institution, company, product, nation, belief system, or person—so if you get a paycheck from any of those, congratulations, you're in the PR department. It's just a question of whether you're a good representative or a bad one. People may ultimately reject who or what I'm representing, but I don't want them to do so because I was a bad representative.
Too many organizations believe that the public-facing aspects of their work—their image, logo, publicity, and fundraising—matter most. I have a firm conviction, constantly preached to my team, that everything matters. What the public may never see influences what they do see. No aspect of life and work can be ignored without consequence.
What your church bathrooms look like can affect my opinion of your church as much as your televised service does. How I dress on any given day communicates as much about me as my corporate logo does. If a waitress knows me to be a Christian, my tip could determine her view of Christianity. In other words, everything matters—especially if we call ourselves followers of Christ.
After managing hundreds of crises of every conceivable kind, I found that almost every one could have been prevented. Except for acts of nature, terrorism, or crime, the worst crises inevitably stem from self-inflicted wounds, mistakes that might have been avoided had there been an accountability structure with voices to say no.
How often have you seen a story about a celebrity, company, or ministry dealing with a serious mess and said, "Boy, they've got a big PR problem on their hands"? Well, most of what people instinctively call PR problems are really not PR problems at all—they're management problems that have become public.
If a Christian leader is being criticized for excessive use of alcohol, improper conduct with the opposite sex, mistreatment of staff members, or compensation disproportionate to the size of their organization, those are management problems that have become public; they are not PR problems. As such, they must be resolved with good management, not good PR or polished public statements.
The late Chick-fil-A founder Truett Cathy had the following epitaph etched on his grave marker: "A good name is rather to be chosen than great riches … Proverbs 22:1." I've been privileged to work with the Cathys and their company, and I can tell you, he went to heaven with a good name, having lived nearly a century free of even a hint of scandal, impropriety, or hypocrisy. Up until his death in 2014 at age 93, he managed his personal and corporate affairs absolutely above reproach.
Many people become discouraged by the failure of Christian leaders to live up to certain expectations, and I understand why. We are imperfect people representing a perfect Christ. While I devoted my entire adult life to the PR business representing Christian organizations, my ultimate client was Jesus and his gospel, and as a flawed human being, that's a daunting assignment.
Whether or not I'm ever employed in public relations again, I pray I'll daily embrace the reality that I'm a commissioned representative of him and that others would not be soured on him because of how I operated on his behalf.
When I announced to my staff my decision to close the firm I started nearly 30 years ago, I encouraged them to guard against becoming jaded about kingdom work on the basis of the imperfect behavior of people. I implored them to join me in my resolve to never give up on Jesus, his Word, or his church. The church is still God's institution, despite human fingerprints that often make it far too distinguishable from the model Christ gave us in the Book of Acts.
So while the term "public relations" has increasingly become pejorative, I believe it should be a high calling for those of us who call ourselves Christ followers. I could devote two-thirds of my life to practicing PR on behalf of Christian organizations and causes because of the motivation I found in Isaiah 26:8, which became a cornerstone for my firm: "Yes, Lord … your name and renown are the desire of our hearts."
For all of us, what could be more important or rewarding than introducing, promoting, representing, and advocating for Jesus himself? Isn't that really what John the Baptist, the 12 disciples, Paul, and others were doing in the New Testament?
I now retire from PR agency ownership having seen the worst and best of contemporary Christianity. I've had my spirits lifted and deflated, my faith challenged but strengthened. I've been blessed by the fellowship of the saints around the world and have witnessed miracles in the church and in my own body. Through it all, I'm proud to be a PR guy and prouder still to be a follower of Christ.
Mark DeMoss is the founder of DeMoss, a public relations firm that has represented hundreds of Christian ministries and leaders since it began in 1991.
Have something to add about this? See something we missed? Share your feedback here.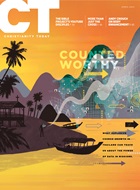 This article is from the April 2019 issue.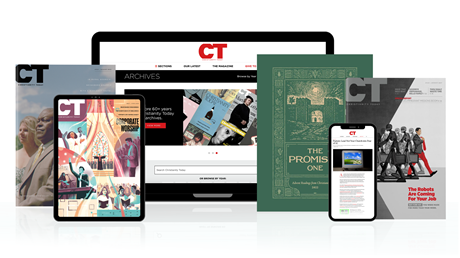 Annual & Monthly subscriptions available.
Print & Digital Issues of CT magazine
Complete access to every article on ChristianityToday.com
Unlimited access to 65+ years of CT's online archives
Member-only special issues
Subscribe
Lessons from Evangelicalism's PR Guru
Lessons from Evangelicalism's PR Guru