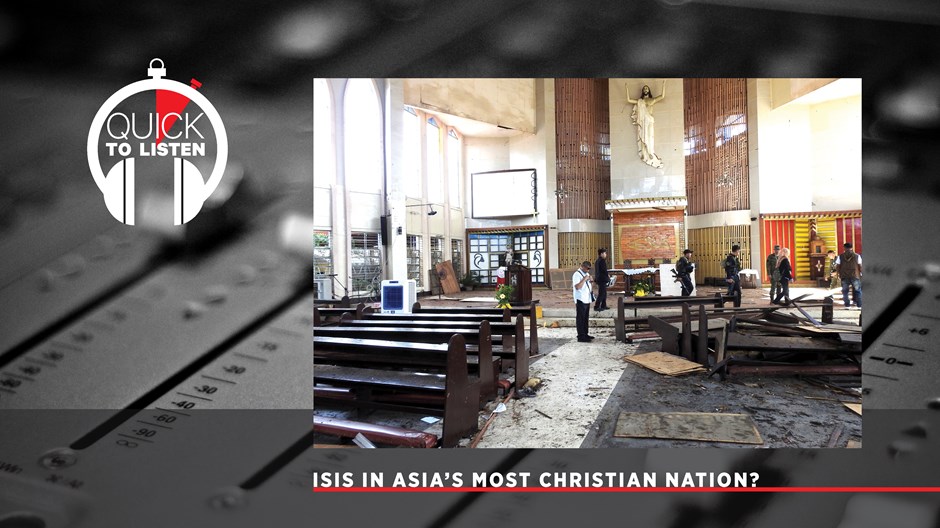 Image: NICKEE BUTLANGAN / AFP / Getty
ISIS has claimed responsibility for an attack that killed 20 churchgoers and soldiers at a Catholic church in the Philippines. Two bombs exploded at a church in the city of Jolo on Sunday, "the first blasting through rows of pews and the second shooting from the entrance to kill scrambling parishioners as well as the guards positioned outside to protect the church week after week," according to CT's report.
The attack came several days after a key vote in the region's surrounding islands on a referendum that offered the area greater autonomy. While Muslims in Jolo largely opposed the referendum—part of an effort to end ongoing clashes between Philippine forces and separatists, —it passed anyway.
Given that the vote seemingly went in their favor, why did extremists react violently?
"What they want to do is pit Muslims and Christians against each other," said Efraim Tendero, the current general secretary of the World Evangelical Alliance and former national director of the Philippine Council of Evangelical Churches.
When he previously visited Jolo, Tendero said he had been welcomed at the airport by one of the region's Muslim leaders.
"You can see that the moderate Muslim community is peace-loving and would like to support peace," he said.
These attacks, then, likely come from a group that doesn't "really want the peace agreement to flourish so they are trying to sow more terror," said Tendero, pointing out that many of the casualties were soldiers guarding the area.
Tendero joined digital media producer Morgan Lee and editor in chief Mark Galli to discuss the relationship between Christians and Muslims in Asia's most Christian country and the health of the Filipino church in the 21st century.
This episode of Quick to Listen is brought to you by Kinship United, a non-profit organization rescuing widows and orphans around the world from trafficking, slavery, and death for the past 19 years. To learn more about how you can rescue an orphan or widow visist KinshipUnited.org today.
What is "Quick to Listen"? Read more
Subscribe to Quick to Listen on Apple Podcasts
Follow the podcast on Twitter
Follow our host on Twitter: Morgan Lee
Subscribe to Mark's newsletter: The Galli Report
Learn more about the Philippine Council of Evangelical Churches
Music by Sweeps
Quick to Listen is produced by Morgan Lee, Richard Clark, and Cray Allred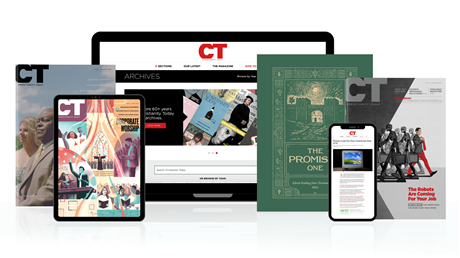 Find hope and historical insight. For a limited time, explore 60+ years of CT archives for free!
Daily devotions from Timothy Dalrymple during this pandemic.
Hundreds of theology and spiritual formation classics from Philip Yancey, Elisabeth Elliot, John Stott, and more.
Thought journalism that inspires you to think more deeply about your faith.
Why Islamist Terrorists Attacked Christians in the Philippines
Why Islamist Terrorists Attacked Christians in the Philippines