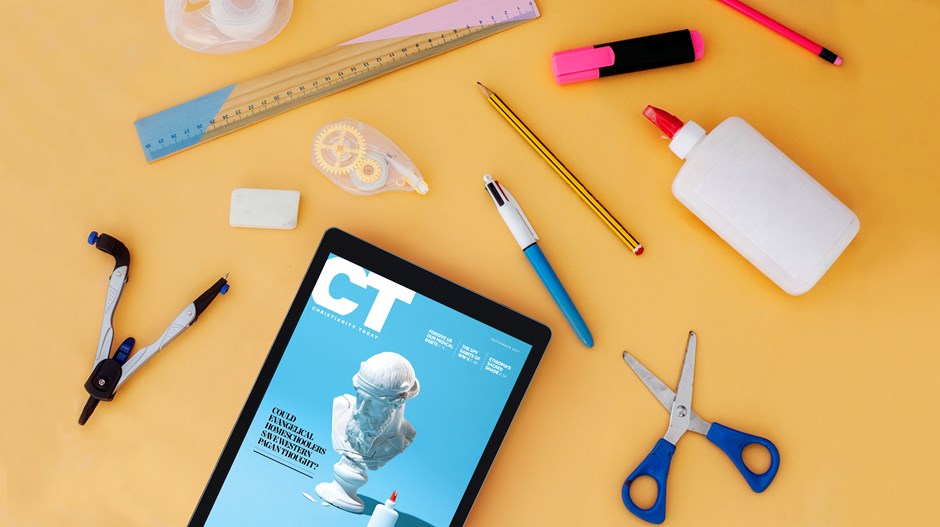 I salute Louis Marcos for his historically aware and theologically informed account of the Christian classical school movement. There is much we must conserve and restore in the tradition of Western civilization, and I thank the God of all wisdom for those working to that end.
Douglas Groothuis Denver Seminary
Denver, CO
It feels a bit anachronistic writing in 2019 to request that you not downplay the evils of slavery. Yet in your cover you celebrate Douglas Wilson, who once wrote, "If slavery had not been so pleasant an experience for the majority, this [slave] mentality would not likely have such a strong hold upon the minds of some of their descendants today." This calumny on both those once consigned to America's slave labor camps (aka "plantations"), as well as on those who have suffered through Reconstruction, the lynching era, Jim Crow, and now mass incarceration, is one of the milder pro-slavery quotes from Wilson's published works.
Todd L. Lake Belmont University
Nashville, TN
Characterizing Wilson's pamphlet, Southern Slavery As It Was, as merely holding "utopian views of the Old South," while claiming it "condemned racism and said the practice of Southern slavery was unbiblical," is an utter whitewashing of the contents and a whitewashing of Wilson's views on the matter as a whole. This kind of downplaying of extreme racism in evangelicalism's flagship magazine is very troubling and seems completely out of place with the anti-racist ideals that the publication has been trying to espouse.
Emilie Huffman
Kitchener, Ontario Canada
Although adoption is one of the greatest acts of love a birth mom can make, a lot of women are convinced that no one can love their baby like they can and seem to perceive [giving up their child for] adoption as an almost selfish choice, even when they aren't ready or equipped for parenting. It's important to change how we talk about adoption with birth parents, so they can understand it as an act of love rather than an act of convenience.
Julie Smyth (Facebook)
I appreciate the insight, but these arguments need fine-tuning. What exactly is a "transgender lifestyle," unless it just means anything transgender persons do with their lives? The essay also claims that orthodox sexual ethics "pictures the Holy Trinity in the union of male and female." Clearly Christians believe that everything about human life proceeds from the Holy Trinity. But specifically grounding human eros and a gender binary in a comprehensible model of the Trinity seems, at best, far from straightforward. Orthodox Christians not only need to communicate better about these issues; we have some thinking left to do as well.
Steve Jensen
Canton, OH
Excellent piece! A good reminder that if God's plan is truly best—and it is—then it's something to rejoice in. As Dilley writes so eloquently, the temptation to extend the olive branch to those who feel differently on LGBTQ issues by offering an apology on behalf of our beliefs is not the way to convince others of God's good plan for sexuality.
Rebecca Sempsrott
Austin, TX
Struck today by CT mag's "historic, biblical" representation of Adam & Eve as tall, white w/straight hair in a hot, tropical paradise.
@PRAXISHABITUS
What a great picture of God inviting Moses into something new. This encourages me to be open to the new that God is doing in my own life. As the winds of change create new challenges for us as a church, we must be open to the new God wants to do in and through us.
Jon Eastwood Cru
San Diego, CA
Liz Dong is one of many reasons why I see immigration issues as so much more complex—and more human—than I once thought. Every immigrant carries with them a powerful story.
@ALANLCROSS
Wow, this is good to know. It's always important to receive these reality checks,
so we don't mythologize and romanticize the good old days. It helps keep us humble.
Andre Afamasaga (Facebook)
Have something to add about this? See something we missed? Share your feedback here.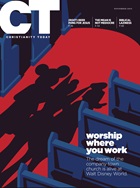 This article is from the November 2019 issue.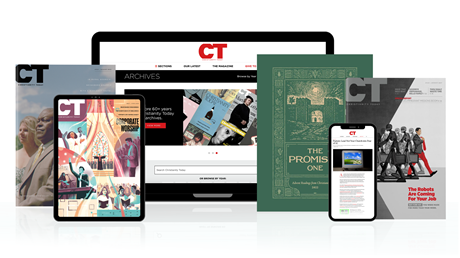 Subscribe to Christianity Today and get access to this article plus 65+ years of archives.
Home delivery of CT magazine
Complete access to articles on ChristianityToday.com
Over 120 years of magazine archives plus full access to all of CT's online archives
Subscribe Now
Reply All
Reply All