I can honestly say that with 38 years of experience in the energy industry, this is one of the most balanced and honest reviews I have seen. Regardless of our beliefs on that matter, oil and gas have done a great deal to improve the quality of life for mankind but are also not something to be taken for granted or wasted. There are downsides to any form of energy, and the dynamics behind so-called clean energies are complex and often disturbing regarding their global impact on underprivileged countries and peoples, let alone the environment.
Ben Schoffmann
Anchorage, AK
The historical perspective of earlier church thinkers' views of carbon fuels was informative, and I wholeheartedly endorse both Ken Baake's conclusions conceptualizing them as a precious, God-given resource and his call for good stewardship in their use. Blessed as we are to be living in a democracy—another great gift from God but one that sin has also tarnished to some extent—the other duty we Christians have with regard to energy use is to advocate for a just and responsible national energy policy, one that respects the rights of all inhabitants of planet earth, both those living now and those yet to be born, and to do all we can to encourage our elected representatives to provide leadership. History shows that it is never a good idea in the long run to ignore science.
Lyle Roelofs
Berea, KY
The time seems right for the church to address this situation. People are astounded to learn how many women in the pews have suffered sexual abuse. This situation is particularly acute in the societies of the developing world. I long to see Christian workers well informed and willing to step into this silence and make much about our Lord's redemption and restoration; truly this continues to be very good news.
Kyshia Whitlock
Tegucigalpa, Honduras
In addition to the response, or lack thereof, of the church to sexual abuse, there is also a need to be aware of emotional abuse. Often these women, who are hurting and desperately need help and support, are ignored or not believed because their spouse is always so "nice" when around others. It can be a silent type of abuse, but it is devastating and debilitating. It is not simply a matter of "all marriages go through rough times." Christians and the church need to be aware of this type of abuse and need to be willing to stand with the victim, believing and supporting them.
Sarah Kelley
Clemmons, NC
This was well-balanced scripturally and culturally, and also a call not to denounce real miracles of the resurrection that are taking place around the world. Let us hold fast to the call of Christ to the church, walk in his authority, and expect his Word to come alive.
Tim Shamala
Mysore, India
Thank you for publishing your article on creation care and linking it to the plight of the poor and the endangered species that are under protection from poaching. I find it short-sighted in that it doesn't address the fact that if the poachers continue they will no longer have any meat or source of illegal income and the animals will be extinct. Christians can turn this around. I am a veterinarian who has taught the Batwa in animal health care and helped the Kellermann Foundation, an Anglican group that has resettled the pygmies. I have also walked with some of the remaining 1,000 mountain gorillas. We can walk beside and help to preserve both the poor and nearly extinct animals in Christ's power. As Thomas Berry writes, "To wantonly destroy a living species is to silence forever a divine voice."
Mary McDonald
Catawba, VA (with veterinary projects in Gulu, Uganda)
I think there is a reason we are required to love God with our whole being and our neighbors as ourselves. It is a goal that we cannot achieve, as Mark Galli points out, until we apply ourselves seriously to the task and begin to become conscious of how self-focused we are. If we admit this to ourselves, then grace is possible because God gives grace to the humble. As grace enables us to learn about ourselves and our relationship to God and others, so we love him as we become like Jesus.
Warren Mills
Victoria, Australia
I am so grateful for the testimony of Allen Langham. How encouraging to see
what is such a seemingly improbable/impossible situation reversed by God's resurrection power. The theology embedded and embodied in this testimony
is glorious.
Gary Takvorian
West Orange, NJ
Have something to add about this? See something we missed? Share your feedback here.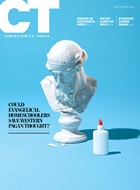 This article is from the September 2019 issue.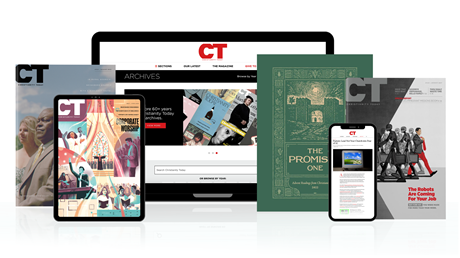 Subscribe to Christianity Today and get access to this article plus 65+ years of archives.
Home delivery of CT magazine
Complete access to articles on ChristianityToday.com
Over 120 years of magazine archives plus full access to all of CT's online archives
Subscribe Now
Reply All
Reply All