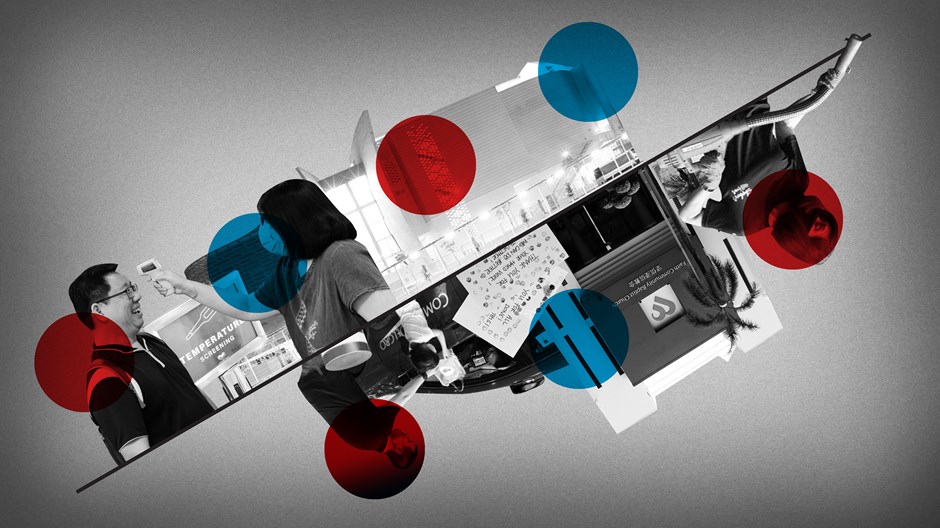 Image: Illustration by Mallory Rentsch / Source Images: Courtesy of Cornerstone Community Church / Faith Community Baptist Church / City Harvest Church / Grace Assembly of God
소독제, 통조림, 화장지, 먹는 물이 사라진 상점, 부족한 마스크를 서로 사려고 싸우는 사람들, 그리고 예배를 드리기 위해 모이는 교회를 겨냥한, "사회적 책임"이 부족하다는 비난과 분노.
코로나19가 아시아에서 유럽과 북아메리카로, 전 세계로 빠르게 퍼져나가면서, 슈퍼마켓과 주식시장, 지역 교회를 가리지 않고 모든 곳에서 유례없는 공포와 불안이 치솟고 있다.
빌리 그레이엄이 "아시아의 안디옥"이라 부른 싱가포르의 교회들은 이제 팬데믹 단계에 들어선 이것을 먼저 겪었다.
지난 2월 7일, 싱가포르 정부는 질병발생대응상황(DORSCON) 경보를 '옐로우'(주의) 등급에서 '오렌지'(경계) 등급으로 올렸다. 이것은 일상생활에서 대중 모임이 "중간 수준"으로 중단된다는 뜻이었다.
싱가포르에서 3월 7일은 오렌지 등급 한 달 째를 맞은 날이었다. (그 사이에 싱가포르에서는 166명의 확진자가 나왔다. 사망자는 나오지 않았다.) 이 한 달이 싱가포르 교회들—인구 5명의 1명이 그리스도인이다—에게는 자의반타의반 자기점검과 성찰, 그리고 행동의 시간이 되었다.
순탄치 않은 기간이었다. 한 지역 교회의 담임목사가 감염된 것이 확인되었고(나중에 완치 판정을 받았다), 모든 교단이 회중예배를 중단해야 했고, 교회 부설 유치원도 모두 폐쇄해야 했다. 그리고 종교적인 조화를 엄격히 요구하는 이 나라에서 교회 지도자들의 코로나19 대처에 대한 온라인 비판이 들끓었다.
중국, 한국, 싱가포르에서 교회들이 지난 몇 주 동안 고심했던 것을 이제는 미국과 이탈리아, 브라질 등 다른 나라의 교회들이 겪기 시작했다. 지난 한 달 동안 싱가포르 교회가 얻은 7가지 교훈이 여기 있다.
1. 예배가 달라질 것이다. 예배의 본질은 고수하되, 나머지는 유연하게 대처하라.
교회는 습관의 피조물이다. 교회는 전통과 예전, 예배 절차 위에 서 있다. 시간이 흐르면서, 신앙에 근본이 되는 것과 제도적 반응에 불과한 것 사이의 경계는 희미해진다.
성찬은 반드시 진짜 와인과 누룩을 넣지 않은 빵으로 해야 하는가? 직접 손을 대지 않은 치유 기도도 유효한가? 반드시 실제로 모여야 교회라 할 수 있는가?
자주 토론하는 주제는 아니지만, 모든 교회는 (그리고 교인은) 이와 같은 질문들에 대한 저마다의 견해를 가지고 있다. 코로나19가 이러한 교리적 질문을 다시 꺼내게 만들었다.
어떤 결정이 하나님께서 보시기에 타협이 아닐지, 싱가포르 교회들은 지난 한 달 동안 고민에 고민을 거듭했다.
"공포와 지혜 사이에서 길을 찾아가는 경험을 했습니다. 이것이 제가 얻은 가장 큰 교훈입니다." 더 시티 교회의 안드레 탄 목사는 말했다.
"바른 길을 찾아가기가 어려운 것은, 공포가 지혜로 위장할 때가 많기 때문입니다. 건강한 판단에 기초한 예방 조치들도 많지만, 비이성적인 공포와 불안 때문에 취한 조치들도 많습니다."
"우리는 교인들을 안전하게 보호하면서도 공포와 불안, 자기보호의 문화적 풍토에 굴복하지 않아야 했습니다. 힘든 길이었습니다." 탄 목사가 CT에 말했다.
"우리는 교인들에게 안전 조치들만 안내하는 것이 아니라 이 힘든 시기에 우리가 어떻게 해야 하나님의 백성으로 살아갈 수 있는지도 계속 알려주고 있습니다."
코로나19에 대한 교회의 구체적인 대응은 그 교회의 교리, 지역 사회의 환경, 감염 상황에 따라 달라질 것이다. 정답은 없다. 모든 교회가 이 비상의 ...
1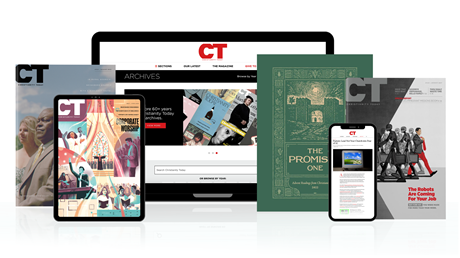 Subscribe to Christianity Today and get access to this article plus 65+ years of archives.
Home delivery of CT magazine
Complete access to articles on ChristianityToday.com
Over 120 years of magazine archives plus full access to all of CT's online archives
Subscribe Now
코로나19, 싱가포르 교회로부터 배우는 7가지 교훈
코로나19, 싱가포르 교회로부터 배우는 7가지 교훈